If your PC or Laptop is password protected, you have to enter the password before enter in computer. And once if you admitted in computer by providing the correct administrator password, then you don't need to provide old password to change the admin password. It can be possible only by using command prompt.
It is really a funny trick and may be useful for many users of PCs and Laptops. One thing here which you need to remember that without run as Administrator, you can not implement this trick.
Actually, it really seems funny when you want to change the password of someone's PC but you don't know the current password of that PC. In this condition ask for their PC or Laptop to run for a while. Now type the following commands in command prompt (cmd).
Open command prompt by run it as administrator.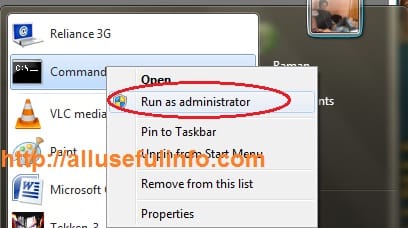 Type command Net Users to see the user accounts of Windows.
Now if you want to change password of Administrator, type the command Net Users Administrator * and hit Enter. Now you will see new line to type a new password for administrator.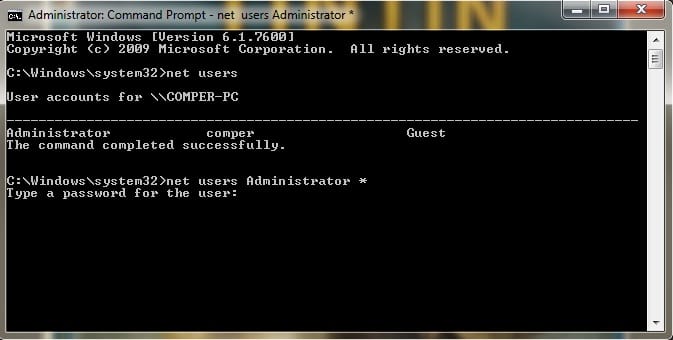 So,now type a new password to change the current password. Let's see the last step of this funny trick of cmd.
Finally, you have done! Two another things that's my duty to tell you that whenever you type the password in cmd then you can't see the numbers or characters you have entered. You have to keep in mind the letters and retype again. And if you not log in as Administrator, you will an error message like system error 5 has occurred…..Access is denied. So keep in mind you have to log in as Administrator.