Hello friends, once again I'v come up with best Android games to play offline in 2014. Previously, I've published 8 free offline Android games to play without internet connection. Again, I'm here with the same topic but the apps have been changed along with time. It means in this article I'm going to showcase 10 best Android games that you can play offline this year 2014.
In this list of offline Android games, I also included some of my favorite games whom I always love to play in my Galaxy Grand 2 smartphone.
Best Android Games to Play Offline (Without Internet)
Now, here's the list of 10 Android games to play offline, it means you can play these games without internet connection on your Android device.
It is one of my favorite game that can be played offline. It is the endless driving game with full of adventures. So, in this game you've to drive your hot-rod beach buggy as far as you can into the uncharted depths of a mysterious tropical island!
The game has tons of unlockable content such as new cars and characters, upgrade cars, and improve your game with performance-boosting power-ups and gadgets.
Manuganu is a 3D side- scroller running game, in which you control the boy "Manuganu". Unlike other usual running games, Manuganu brings on the "Halt feature" to avoid swinging rocks, hammers, flames and other enemies with the right timing.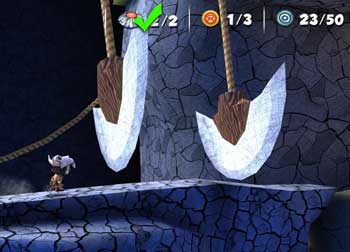 There is much more interesting adventure in Manuganu like running, double jumping, slide from ropes, breaking stone blocks etc. So, enjoy playing this free game even without internet connection.
Subway Surfers is another game that liked very much. I many times played this game on my Android and Nokia Lumia phone and really loved it a lot.
A grumpy Inspector and his dog runs behind the Jake to arrest him. So, you've to help Jake to get more coins and score. You can also get Keys to bail the Jake from Inspector from the game and continue playing without losing the coins and score.
Have you ever wanted to be a rollercoaster conductor? Now you can. Yes guys, this free offline Android app (game) enables you to drive wild rollercoaster rides using a unique, swipe-based control system. It will also lets you take your Fluffies on a tour, from rickety wooden roller coasters to jet-fast joyrides.
The Fluffies keep coming back for more fun on Wooden Ways, Metal Mayhem, Loonie Loops, and the extreme Rapture Rides. The game has more interesting features such as Touch-based game play, Meet the Nutty Fluffies, Collect hearts with five unique animals and more.
It is one of the most addictive and favorite racing game of mine. Whenever I pick up the phone, always play this game for a while even when I'm offline because it has many interesting features such as various levels, vehicles and  the most attractive is that it is offline and doesn't require Internet connection.
Newton Bill is the young aspiring uphill racer you'l meet in this game. With little respect to the laws of physics, Newton Bill will not rest until he has conquered the highest hills up on the moon, mars and other spaces.
It is very interesting adventure game in which a frog is on a mission to become a Frog Prince. So, you will have to help the frog by jumping, painting and spacewalk etc.
It's very easy to play yet challenging to master, Tap the Frog will keep you entertained forever. So, let's see how fast you really are!
Colossatron is new explosive game from the creators of Fruit Ninja. In this game, you're a bad guy and whose objective is to destroy everything.
So, start building the Colossatron to overcome the formidable forces of General Moustache and his military units.
Have you ever heard about Zombies? Yea guys, this game enters you into the world of the zombie apocalypse where there are no second chances.
You just need to keep moving as fast as you can, and protect yourself by any means necessary. So, finally enjoy intense game-play with stunning visuals & sound depicting a grim zombie apocalypse.
In this game your kingdom is under attack and the lord of evil send his army to the gates of your castle. You've to fight with them because you only can save your castle.
There are many interesting features of this free offline game such as Close-quarters combat, long-distance artillery units, three difficulty levels, ten different types of defensive and attack units and many more features.
Hungry Shark Evolution is really an outstanding game which lets you experience your life as a shark in the ultimate test of survival.
You'll Grow from a pup into a 10 ton Great White Shark and eat your way around a diverse aquatic world full of wonder and danger. So, install this game on your Android device and play any time offline.
More Games:
This is the new list of best offline Android games to play without internet connection. I've selected the best and most interesting Android games in this list. Most of them are my favorite such as Beach Buggy Blitz, Subway Surfers, Hill Climb Racing etc. I hope you'll like this list of best offline Android apps in 2014.