Facebook is one of the most interesting and extremely active social networking sites in the world. Today, people from all corners of the world are connected through this site. The reason behind this is that it is easy and convenient to use. Facebook has always tried to increase the interest of its users, by adding different features and apps for its users.
But with the increasing rate of Facebook users, the Facebook account hackers and rivals have also increased day by day. If you are not careful then you may be the next one to be attached by the hackers. Today I am going to share the 10 best Facebook tips to make your Facebook account more interesting and secure.
Trick #1: Hide Friends List From Facebook Profile
Today all Facebook users make different friends from all corners of the world through their Facebook account. And also suggest different friends to their close ones or anyone else they want. But the thing doesn't stop here many Facebook users don't want to show their friend list publicly. Or in other words just say they want to hide their friend list from their timeline. I am here with the solution to this problem but we can do nothing with the mutual friend list. Continue Reading.
Trick #2: Block Any Person On Facebook
Many times it happens that while using your Facebook account someone has been sending you unwanted or junk emails or has been hassling you on Facebook. Then don't worry or just don't get irritated. I am going to fetch you some interesting tips and tricks to get rid of this problem. Through which you can easily block that person permanently from your Facebook account with few clicks. So that they could not find you or see your Facebook account anymore. If you have blocked someone then he will never know about this. Continue Reading.
Trick #3 : Add Stickers To Facebook Chat Box
Here we have good news for the people who are fond of chatting with their friends through Facebook chatbox for hours and hours. The good news is that now Facebook has added new features to the Facebook chat box to make your chat more interesting. By adding more interesting cartoon characters to show your emotions besides smileys such as Pusheen, Mango, Meep, Hatch, Bun, Wide Eyes, Pandi, and many more. These emoticons can be fetched from the sticker store available by the side of the chatbox. Continue Reading.
Trick #4: Send Your Photo Through Facebook Message Chat Box

Mostly all Facebook users like to share their photos, messages with their friends, relatives, and their close ones. But there are some photos and messages which you want to share with your particular friend or say in simple language that you just don't want to share it with all. You can do this easily by sending your photos and messages through the Facebook message chatbox. This is as easy as sharing your photos, videos, or messages on Facebook. You can do this easily in just three to four clicks.
Trick #5: How To Change Facebook Password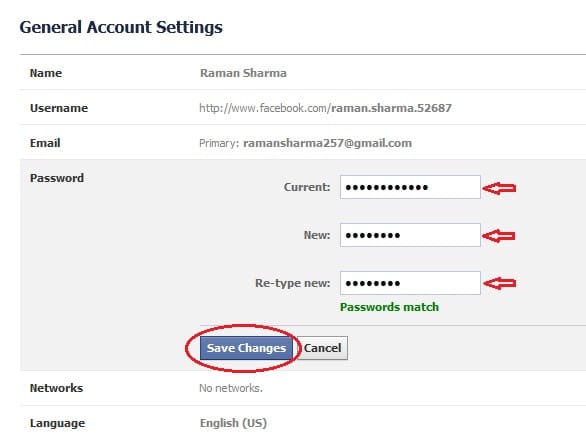 Most people have their accounts on Facebook which is one of the common social networking sites in the world. I know that one who has been using a Facebook account for a long time knows very well the procedure to change their Facebook account password. But they must also know that changing their Facebook account password periodically, will keep them secure from hackers. Now I am going to fetch you the step by step procedure to change your Facebook account password. This tip is for those who have made their Facebook account recently. Continue Reading.
Trick #6: Create a Confession Page On Facebook
Normally most of the companies, colleges, schools, industries, and universities have their own confession page. Through the confession page, you can share your opinion on the all-round development of the companies, colleges, industries, universities, and schools. The confession page is the best way to confesses you feel about anyone in your circle. The best part of the confession page is that it is not necessary to fetch your name below the message. Today I am going to tell you some easy steps to create a confession page on Facebook. Continue Reading.

Trick #7: Find Out Who Unfriended You On Facebook
Today mostly all are connected through Facebook. And even are fond of making different friends on Facebook. But sometimes it happens that due to some reason someone unfriends you. But we don't come to know that who has unfriended you. Don't be worried I have an awesome way through which you can find very easily that who unfriended you from their friend list. However, you can find this easily with few clicks. The only thing you have to do is follow the steps as I have instructed in the article. Continue Reading.
Trick #8: Make Your Facebook Profile Picture Unclickable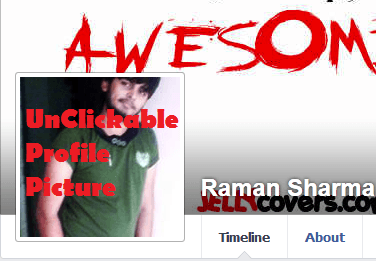 As we all know that if something has its good part then on the other side has its bad part too. The same thing is with the Facebook profile pictures. We usually fetch our photos on our Facebook profile so that our friends would not feel difficulty to find us. But some of our rivals or enemies misuse our Facebook profile picture for bad activities. It may be dangerous for anyone especially girls. So today I am going to fetch an interesting and easy way to make your Facebook profile picture unclickable. Continue Reading.
Trick #9: Add Follow Button To Your Facebook Profile
Facebook is one of the extremely used social networking sites. Through which we get connected to different people from all corners of the world. Some people are interested to follow some famous critic, star, or anyone else they want on Facebook. To stay connected to their updates. If you are interested then you too can add this follow button to your Facebook profile. Due to this if someone likes your updates then they can follow you on Facebook. And remain in touch with your latest updates. Continue Reading.
Trick #10: How To Download Facebook Videos & Other Content
We all like to share interesting videos and other nice and wonderful content with our friends on Facebook. But sometimes we come across such videos and interesting content that we want to download them to our PCs or mobiles. So that we can see these downloads whenever we desire. Most of the Facebook users don't know how to download these Facebook videos and other content from Facebook. Today I am here to tell you some easy methods to download these Facebook videos and other content easily. Continue Reading.
So, I hope these tricks will make your Facebook experience fantastic and interesting.
Editor's Note: This article was originally published in August 2013. Last updated in November 2020 for freshness and accuracy of the information.