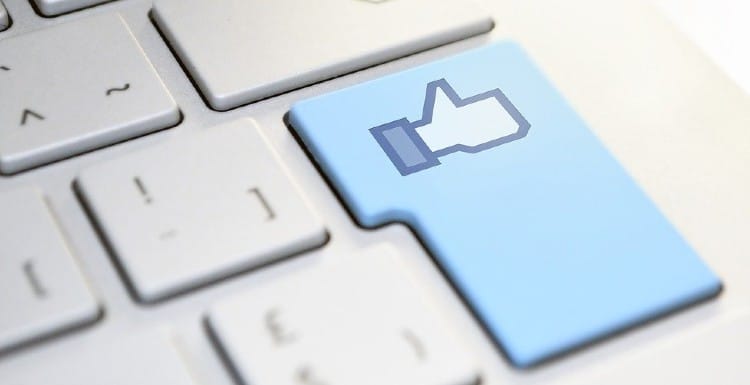 This article is the collection of 15+ most impressive, useful, and shocking Facebook tips, tricks that you might not know. It's not just a saying guy, after looking out these tricks you'll feel that how interesting and impressive these tricks are!
Are you ready to go through these best Facebook tips and tricks of 2014? You will really learn too much interesting and useful material from this article. If you're a regular Facebook user, then you'll definitely love to use these fantastic and most useful Facebook tricks.
15+ Best Facebook Tips & Tricks of 2014
Ready? Look at the following and learn these awesome and amazing Facebook tricks:
1. Access Facebook Without Internet Connection
I already told you guys that you'll find most of these tricks shocking! So, isn't it a shocking trick ever! How it can be possible to surf Facebook without an Internet connection?
But, it is possible on your mobile phone. In fact, Fonetwish is the solution for users who want to surf Facebook without an Internet connection. So, read this article to learn how to use the Fonetwish service and access Facebook without a data plan.
Now, it's time to move on to another Facebook trick.
2. Turn off Facebook Notifications for Any Post/Game
It happens many times on Facebook that when a photo or status in which you're tagged in gets any like or comment, then you get notified while here's no interaction of yours with the post.
So, in this condition, you can turn off receiving unwanted notifications for any individual post or game, or app on Facebook. Learn – How to turn off Facebook notifications.
3. Schedule Your Posts on Facebook Page
Don't you have enough time to manage your Facebook page? So, no need to worry because by using this trick you'll be able to schedule posts and status to be shared later on your Facebook page.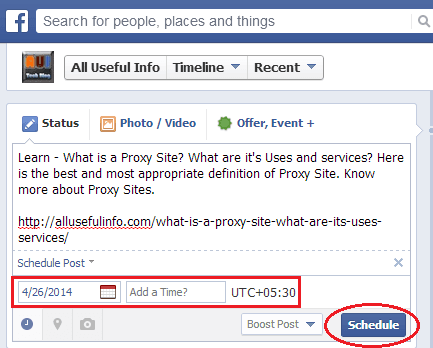 I've already written an article on how to schedule your posts on the Facebook page. You can read that article from HERE.
4. Change Facebook Album Cover Photo
Do you want to place a different photo at the place of your album cover or album front photo? If so, then you can very simply change your Facebook album cover or front photo using this trick.
Learn – How to change Facebook Album Front Photo. Readout this article that I've written previously.
5. Send Auto-Replies on Facebook
Isn't it a very interesting and useful trick! You may often need to send auto-replies on Facebook or other social accounts but it is impossible (you think).
In reality, you can send auto-reply on Facebook as well as on Twitter by using an online service called Relaxed. So, learn here, how to send auto reply on Facebook.
So, here 5 best Facebook tricks are completed! Hope you enjoyed them. It's not the end, continue reading the article for more impressive and amazing Facebook tips/tricks.
6. Find out Your Numeric Facebook Page/Profile ID
Your Facebook numeric page or profile id is a numeric value used to identify the page/profile under Facebook's database. So, it may be useful for several places such as for setup any WordPress plugin etc.
So, to find out your numeric Facebook page or profile ID is also very useful. You can learn about it by visiting the this article.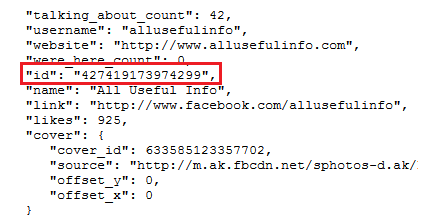 7. Simply Clear the History of Your Facebook Searches
Do, you know that Facebook stores and saves all your searches (whatever you search on Facebook). But, it's by default private, and only the profile owner can see it.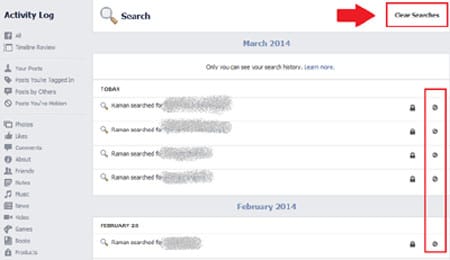 But still, if you want to delete the history of all your Facebook searches due to any reason, then you can delete it very simply by using this trick. You can learn this trick by reading one of our previous article – How to clear your Facebook Search History.
8. How to Download Your Facebook Data
It is also a very essential trick that you should that Facebook provides the facility to download a copy of your Facebook data such as your photos, videos shared with your Facebook friends.
So, I think everyone would know how to download a photo from Facebook but many people don't know how to download a copy of your whole Facebook data with just a click. With the help of this Facebook trick, you'll learn it.
Read this article to know how to download your complete Facebook data with just a click.
9. Identify Fake Accounts on Facebook
It is very essential to know about fake accounts on Facebook. As we all know and see on Facebook and other social networks that the number of fake accounts is day by day increasing and disturbing real people.
I've previously published an article on the top 5 clever tricks to identify Fake accounts on Facebook. So, read these tricks very carefully. These Facebook tricks will help you identify fake accounts on Facebook.
10. Restrict People From Posting on Your Timeline
If you are receiving spam or unwanted messages or posts on your Facebook timeline from others, you can simply stop people from posting on your Facebook timeline. For this, you need to change a timeline setting.
To learn this trick carefully and completely with screenshots, visit this article.
So, this is also a very useful Facebook trick that may be proven very useful.
11. Know – How Does Your Profile Look to Public
Everybody wants to know that how does his/her profile look to the public and this Facebook tip will help you to do so. Truly, Facebook provided a feature to view your Facebook profile as the public that's why you can manage your profile very well.
Read my previously written article on how does your Facebook profile look to public. So, read out this article and learn about this fact.
12. Create Your Own Facebook App
Do you know guys you can create your own Facebook app to get an app ID and app secret for your website or blog? This app enables your website to embed a recommendations bar, Facebook like bar and so many Facebook plugins to your website.
You don't need to know any programming language or Java to create this app. In fact, you can read one of my articles on How to create your own Facebook app to get detailed knowledge for the guide.
13. Make Facebook Profile Pic Unclickable
Do you want to make your Facebook profile picture unclickable or private that's why nobody can click on it. If you do so, then nobody can view that to see comments and likes on it.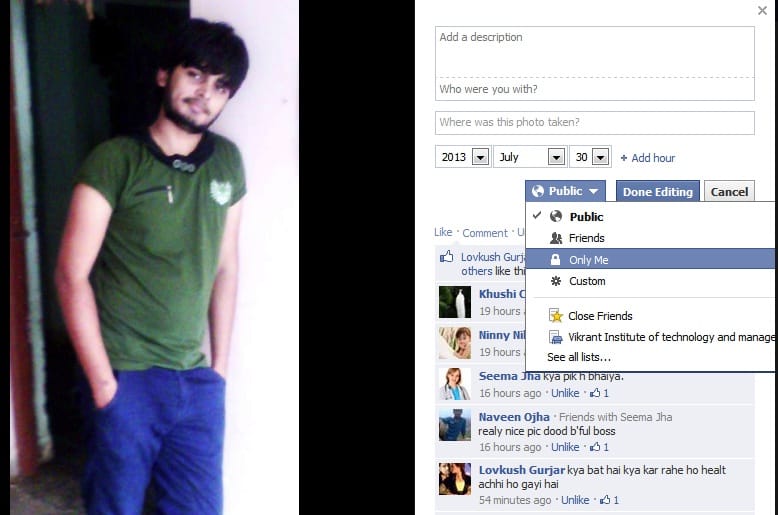 You should read out my article – how to make your Facebook profile picture unclickable. This article will provide you a detailed guide to do so.
14. Find out Who Unfriended You On Facebook
It is another shocking trick for Facebook users to find out who unfriended you on Facebook. This is because Facebook doesn't provide the facility to find out who unfriended you but however by using an app, you can do so.
I tested this app and it works nicely. So, to know about this app and how it works read this article.
15. Hide Friends List From Others
Don't you want to show off your friends list to any person on Facebook? So, let me tell you about a trick by which you can hide your friends' list from others.
Guys one thing that you should know that it is possible to hide friends list from your Facebook profile but there will be no change in your mutual friends.
So, read this article to learn how to hide your friends list from your Facebook profile.
These are the best 15+ Facebook tips and tricks that will be proven very useful and interesting. I hope you all will like this collection of Facebook tips and tricks in 2014. If you enjoyed these tricks and found them useful, they must share them on your social profiles.
As this is an old article published in August 2014 so it's possible that some of the tips or tricks might not available now in 2021. But, we try to keep all our articles updated along with time.