If you're reading this article, chances are you've started a small business or will be starting one soon. First of all, congratulations! Launching a startup is no easy feat, and getting your business from a brilliant idea in your head to an actual functioning company takes a lot of work and requires you to manage a lot of moving parts. It's hectic, to say the least, and keeping so many different tasks organized can be a huge challenge for business owners.
Luckily, you don't have to try to keep your business organized on your own. There are countless organizational tools out there marketed towards small business owners to help them keep everything in order, but which ones are really worth the hype?

In this article, we're breaking down 5 of the most important tools every small business owner needs to keep their company organized, including:
Time clock software
Project management software
Cloud storage
Chat software
Productivity timers.
#1. Use Time Clock Software to Manage Employee Schedules
For restaurant owners and entrepreneurs in certain other industries, time clock software is central to managing day-to-day operations. However, time clock software is actually a powerful organizational tool for business owners in any industry. Not convinced yet? Hear us out.
Your first run in with time clock software was likely at a local restaurant or store at the mall when you were working your first job in high school. Back then, time clock software wasn't particularly impressive. Luckily, time clock software has evolved considerably since then.
The best modern time clock software offers a variety of features that the software developers of yesteryear could only dream of. Today, time clock software provides countless capabilities that make keeping employee schedules and tasks organized a breeze, including:
Smartphone app compatibility to allow employees to clock in wherever and whenever they're working
Mobile schedule management
GPS tracking for clock ins
Overtime alerts
Integrations with QuickBooks and other essential software
And more
All of these features make time clock software a powerful tool for the owners of brick and mortar businesses and remote companies alike.
#2. Use Project Management Software to Keep the Whole Team on Track
Most startups rely on a small team of talented people to keep their business on track. Whether you're working out of your garage, a cooperative workspace, your own office, or connecting remotely from all across the world, keeping your whole team on the same page is essential to your success.
The easiest way to keep tasks organized, ensure they get delivered to the right people, and make sure they're completed on time is to invest in project management software. Project management software makes it easy to track your progress, stay on top of current tasks, and keep an eye on projects that are coming up on the horizon.
#3. Use Cloud Storage to Keep Company's Files Organized and Secure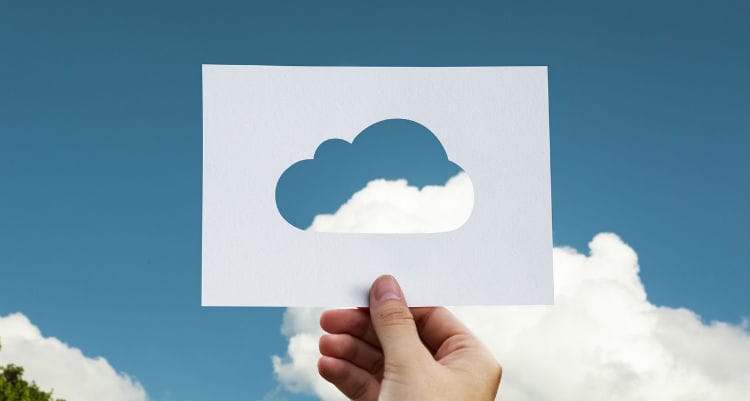 Where do your company's important files live right now? If you're like most business owners, you started with what was available to you: spreadsheets and word processor docs stored on your local device. It's definitely a good place to start, but if you're looking to the future and want to set your small business up to grow, locally stored files aren't the right solution.
Cloud storage is an amazing option for many small businesses for a variety of reasons, including:
Cloud storage comes in affordable, scalable packages to support your business as it grows
Cloud storage providers have huge security budgets, which means they are better prepared to keep your data safe than you might be on your own
Cloud storage makes it possible to access shared files from any device in any location, which means your team's productivity goes way up.
#4. Use Chat Software for Convenient Business-Related Conversations
As a small business owner — or, let's face it, even just as a person existing in the 21st century — you're on your devices all the time. If we're having work-related conversations via email, hangouts, messaging apps, text, and phone all day every day, it can quickly get out of control. How can you possibly track down that important piece of information you're looking for when you can't even recall what platform the message is on?
Avoid the headaches and keep all of the correspondence between your team members in one convenient place. There are plenty of options out there dedicated to providing the communication tools small businesses need to thrive, so you're sure to find one that fits your team's unique needs and workflows.
#5. Use Productivity Timers to Power Through Those Mid-Week Slumps
As much as people dislike Mondays, the middle of the week can be even more hectic. It's the weekly equivalent of a mid-afternoon slump — you're tired out, your organization is slipping up, you're having trouble focusing… and if you're still trying to get your company off the ground, that just won't do!
Productivity timers are an excellent way to keep your workday structured and power through those moments where productivity is lacking.
Keeping your small business organized is no easy feat. Luckily, there are plenty of tools out there to help keep every aspect of your business in order. From time clock software to help manage employees to productivity timers to keep your workday moving even when you're in a slump, these tools are essential for every small business owner.