In today's era everyone is moving towards Android smartphone and in my opinion there will be one or two Android phones in each house.As the facilities provided by Android, the use of the devices also increased. Thousands of Android apps are available in Google Play Store to integrate your phone with daily new fun.
Due to increasing the amount of apps and other functions in your smartphone, it's performance gets poorer day by day. These functions and apps consumes memory space of smartphone that's by speed of your phone gets slower.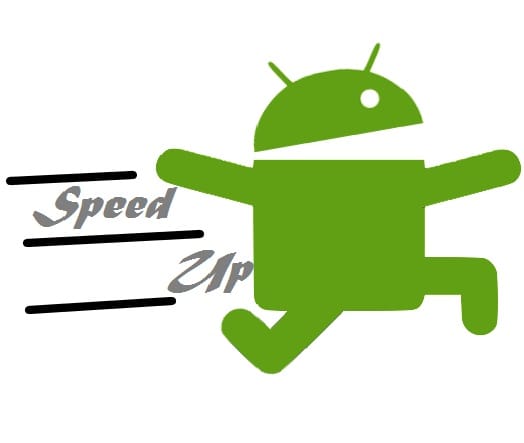 Slow speed of smartphone can irritate anybody. So, I have a few tips and tricks to speed up your Android Phone. Refer the following tips to speed up your smartphone:
 1. Clean Up RAM
Every function that you run on your Android phone it takes RAM to compile. You need to clean up RAM every time because it increases your phone performance up to 20%.
2. Uninstall Useless Apps
Uninstall useless apps from your smartphone immediately if you want to speed up your phone. Many app runs in background and takes more memory space. These apps not only takes memory space but also consumes battery and affects Battery Life of your Smartphone.
3. Disable Internet Connection
An other important aspect for all smartphone users that after surfing Internet always turn off your Internet connection, Data Roaming and GPS Connection. It consumes more memory space as well as battery.
4. Remove Widgets
There are hundreds of widgets for Android phones in market. Actually, widgets consume more battery as well as memory space so if you think that any widget is useless then remove that from your smartphone home.
5. Turn off Screen Animation
Screen animations also consume more memory space. You should turn them off to improve performance of your smartphone. I think screen animation must be turned off because they consume more memory space and battery.
READ ALSO: How to Boost Android Performance Quickly
I know all the above mentioned tips to speed up your Android smartphone are basic and very common but still I'm sure that these tricks will definitely be proven helpful for you.