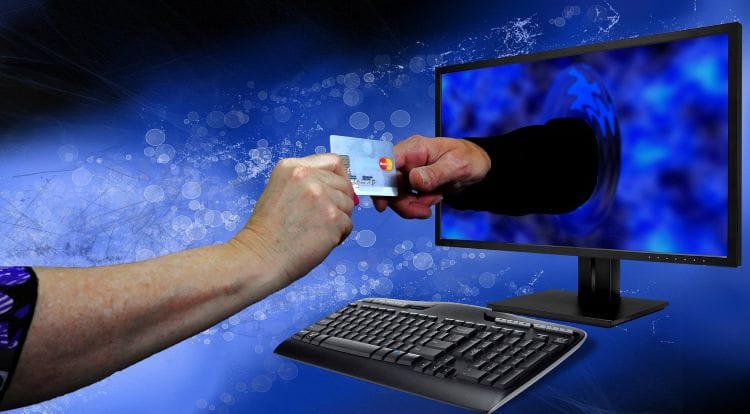 As we all know that, nowadays the trend of online shopping has increased rapidly. Everyone purchases most things online. So, as the trend of online shopping is running rapidly, there are also multiple online shopping sites developing day by day.
So, you must be careful about these sites because there may be fake sites as well. Through this article, I just want to aware you all while ordering products online. So, I just compiled the 5 most useful tips for secure online shopping.
Many people order products on any online shopping site casually. It's absolutely wrong. We all heard about cybercrime, hacking, etc. but never thought deeply about that because no incident took place with you. But there are various people suffering from this problem. So, have a look at the 5 useful and effective tips for secure online shopping so that your pocket remains safe in each festival season.
Tip #1: Verify The Shopping Website
Before logging in to any online shopping website, you must check out that whether the site is verified or not. So, the question arises that how to check the shopping site is verified or not?
Don't worry, here's a simple trick to check it out. Just move on to the Address Bar or URL Bar of your browser and notice that the URL starts with "HTTPS" or not. You can also check site verification by a padlock placed at the left-hand side of your browser address bar. It just indicates that the site is verified and you can safely visit.
Tip #2: Download Anti-Phishing Toolbar
You should download an Anti-Phishing computer program. This program helps you to identify fake sites and gives you an alert before entering into the website. So, you can identify fake online shopping sites with the help of this anti-phishing toolbar. In addition, if you get any pop-up warning while entering into a website, you must avoid such sites instantly because these sites may be harming your computer.
Tip #3: Avoid Public Computer For Online Shopping
You shouldn't use public computers for online shopping. It means, try to avoid online shopping at coffee shops, book stores, cyber cafes, etc. If you do so, your personal detail can leak among other users of that public computer. Along with this, hackers can easily know your personal details like your bank account detail, etc.
In addition, there may be much risky software in the public computer such as spyware and infected loggers which may hack your personal details in few seconds. So, be careful about it.
Tip #4: Don't Believe on Each Offer on Site
There are various fake sites are available online that provide you very affordable offers to attract customers. But, these offers may harm your privacy. It means, by showing the attractive offers, they will gain your personal details like card number, etc., and can hack your whole account. So, be aware of such offers and take any step forward after verifying the site carefully.
Tip# 5: Don't Use Personal/Business Email
You should not use your personal or business email for online shopping because of many reasons. The first is that your email may be overload due to the several emails by online shopping sites. The second is that there may be a great danger of email hacking. As we all know that business email is always very essential. So, create a new email specially for online shopping.
That's all guys! Try to follow these tips during online shopping. These all are made for your goodness. Be aware and save your money to remain happy in each happy festive season.