Brothers, friends or relatives of many people are settled in foreign countries and it also would be usual to make phone calls to contact them. But, this costs too much extra balance to make phone calls outside your country. Day by day with the increasing hiking prices, it makes us think a thousand times to make international calls.
But due to the huge call rates, we can't remain in touch with our loved ones for a long time. Most of us have to make business calls. This leads to paying a huge cost.
So today I am here with the solution to these problems. As most of you are connected through the internet so conveniently you can use the internet to make such international calls for free or at a reasonable cost from your mobile. This can also be done easily with your PCs but you can't bring your PC everywhere. That's why I am going to tell you about some websites through which you can make international calls for free or at a reasonable cost from your mobile.
I know you are eager to know about these websites. So without any delay, just check out below for such 5 websites through which you can make international calls for free from your phones.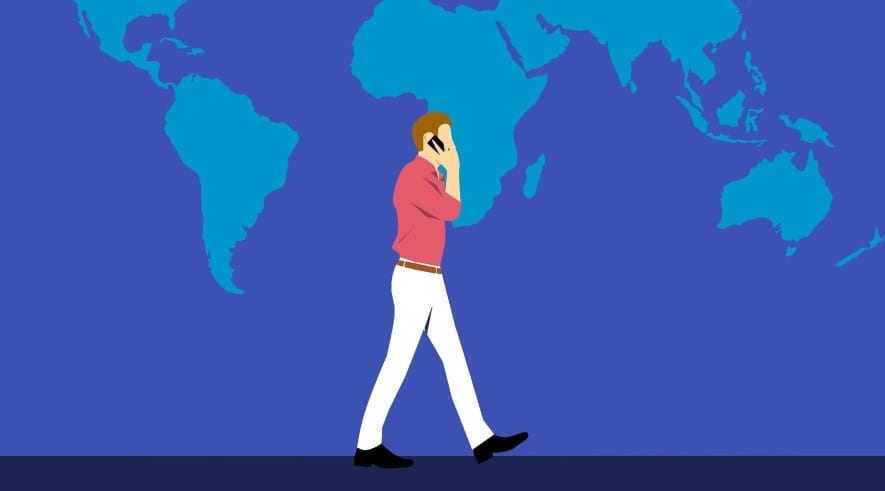 Call2Friends.com is an online calling website launched which keeps thousands of people in touch from all around the world. With the help of call2friends.com, you can make calls from anywhere to anywhere, at any time from your mobile or PC. It provides you 24*7 hours service.
It actually allows you to make free internet calls from any of your web browser using its web-based calling app. All you need to choose the country for the country code and enter the contact number of the person with whom you want to connect your call.
Nonoh.net is another awesome website where you can make international calls in a cheap and easy way all around the world. Nonoh.net comes up with its cool features to make international calls to your friends, relatives, and beloved ones.
With Nonoh.net you can make calls from your mobiles and computers. It doesn't matter wherever you are whether it is your home, office or abroad. You just need to type your number and type your friend's number and then click on call. For the information related to its features or anything else visit the site.
Globfone lets you make an online video as well as voice calls globally free of cost. In addition to calling, it also lets its users send messages and transfer files online.
The process of making internal calls from its website is very easy. All you need to visit the website, click on the Call button, select the country in which you're making calls, enter the phone number, and click Call. It's all, your international call will be processed within a few seconds for free.
PopTos is one of the best and absolutely free websites to make international phone calls from your mobile very easily. All you need to visit the PopTox website on your phone and dial the number by selecting the country code.
This is a web-based free calling platform that doesn't need any kind of payment. You can browse the website from any standard browser without needing to download any kind of app or add-on.
Rebtel is another website where you can make international calls for free. Rebtel provides a facility through which you can call other Rebtel users for free and will get super cheap rates on calls to anyone else in the world.
With Rebtel just sign up by entering your phone number or country you want to call to find out the least international calling rates. You can make calls up to 196 destinations.
It provides cool features like cheap international calls and SMS, great voice quality and many more. One of its best features is that with this you can work with any phone. For the knowledge related to more features visit this website.
[su_note note_color="#fff4e3″ radius="1″]DON'T MISS: Android Apps To Make Free International Calls[/su_note]
One More
I have missed it! Here's one more website for making international calls online without any hassle. Have a look:
MobileCaller.com
MobileCaller.com is a great website to make international calls online. It has lots of features such as pinless dialing, call with any phone, speed dialing, no switching carriers, 24/7 customer support, etc.
However, it's NOT A FREE service, but still, I recommended it here because I found it really good. And the good thing is that it also has a free offer for new users in which you will get 10 free minutes to make international calls from anywhere to anywhere.