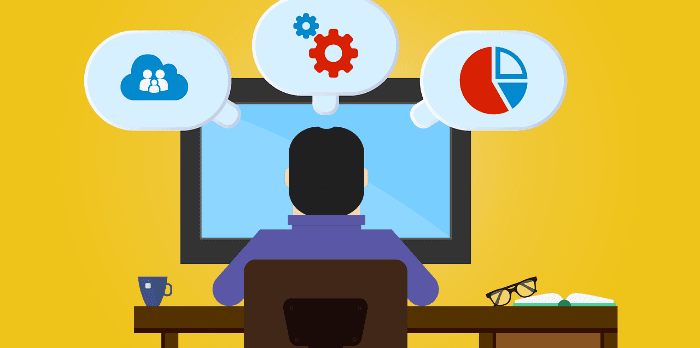 Young companies are often facing budget constraints. However, it is necessary to grow, automate, and survive in the market. So resourceful entrepreneurs are looking for ways to reduce costs and attract investment.
Today we will tell you how to reduce the budget for software development. We'll share ways that don't compromise quality. At the end of the article you will find a bonus and learn how to take your business to a new level.
1. Outsource Your Development
This is a complete solution that significantly reduces costs. Take advantage of services from Eastern Europe, where payment is much lower.
Be careful when selecting a contractor. Cheap is not always high quality. Make sure that the company is reliable, gives work within the agreed time frame.
Consider several options. Create a check sheet of the criteria that the developer should match. So you get a good result and save on development.
2. Create a Clear Technical Task
Make sure you understand each other correctly. To avoid misunderstanding and get a quality product at the end, write down the functionality. It will ensure that the process is moving in the right direction.
If you have new needs, just complete the terms of reference and inform the contractor about this. We recommend that you write down the tasks in detail, in order to avoid incorrect interpretation by the developer.
3. Use The Agile Method
It consists in constantly monitoring the progress of software development by the interested party. The developer demonstrates the result after the completion of each stage. A key advantage of the method is that it minimizes the risk of having to redo the work.
Thus, you will achieve the necessary savings and make a product that will fully meet the requirements of customers. It will eliminate the human factor and provide the best result.
4. Avoid Unnecessary Functionality
Think about what functionality you really need. Make sure that your software will not have unnecessary additional "goodies".
Because they significantly increase development and maintenance costs. If you want to save money, then choose only what will find practical application in your company.
5. Give the New Developer a Trial Period
Make sure the contractor fulfills the promise. Give him a trial period of up to a week to understand his capabilities. Such a step will help not to get out of the planned budget.
The search will clearly increase costs for a new developer after the work is done. The ideal option is to find a company that has experience creating similar software. After all, it will complete the task faster and better.
6. Check Prices for Development and Maintenance
Choose an artist who is ready to immediately voice the prices of services and fix them. A frequent is an unpleasant situation when the development cost is indecently low.
However, after the delivery of the project, it turns out that the service is prohibitively expensive. Check all questions with prices before starting work.
7. Set Clear Objectives
Blurry tasks, functionality that cannot be implemented. Any company that does not understand the end result and practical application may face this.
To avoid this, discuss each step before you begin. This will help the outsourcing company understand you in right away. Check with the developer whether it is possible to realize your vision.
Try not to introduce new functionality during the development process. Think carefully about the needs before cooperation, otherwise the budget will increase significantly at the exit.
8. Attract QA
Make sure that QA was present in the initial stages of development. Testing software avoids obscure functionality in the early stages that work poorly and is not applicable in practice.
Reduces processing costs, and calls into question the functionality and its suitability. So you will get good quality and really useful features.
9. Learn to Listen
Quality developers often know how to implement your software faster, easier, and much cheaper. Moreover, the customer rarely asks the performers for their opinion.
The developers themselves do not talk about optimized development options. Because they do not feel approval from the customer. I think that this is not their job.
Ask performers to share ideas and learn how to get more for less.
A good way to create really useful things, listen to consumers. Ask clients what difficulties they face and offer a solution.

How to Become an Owner of a Successful Business?
Reasonable cost reduction is the task of every business owner who wants to keep up to date. Constantly maintain a competitive advantage. This approach allows you to redistribute investments, remaining a successful company, even in difficult times.
A profitable business is impossible without reliable partners. This includes developers, financial enterprises, audit firms, and more. Therefore, if you are an experienced entrepreneur or a beginner businessman, you should always remember this.
An effective way is Business acquisition loans, which allow you to do this quickly and profitably.
It will help speed up the development process and achieve the desired results. Introduce all the innovations without which successful functioning in the modern market is impossible.
Use the above recommendations and you will save a decent amount for development. Do not be afraid to develop and achieve the desired results.
There are many other options to reduce development costs. However, we have listed the most understandable, affordable, and effective.