[Published on: Nov 30, 2014]  If are not aware of the most trending tech news and events that came across the last month (October 2014), I hope you would like to read last month's wrap-up first before reading this article.
In today's wrap-up of the latest technology news in November 2014, you will find many popular tech giants such as Google, Samsung, IBM came into the spotlight.
The tech news listing will start from the 1st of November to the last of the month. Now, look at the following technology news around the world that came in the spotlight.
News #1: Google Will Provide Hindi Voice Search in India
Google is now planning to provide the Hindi voice search for its Indian users. As we all know that now the voice search in only available in English language. After Hindi it may also include some other Indian languages such as Tamil, Marathi, Bengali etc.
News #2: World's First Layered Phone Vibe X2 Launched
Lenovo launched the world's first layered smartphone Vibe X2 in India. Having gesture features in this smartphone is its main specialty. It enables users to capture photos by just a single gesture of hand.
News #3: Samsung Slashes the Cost of its Galaxy Smartphones Again in November
As of October 2014, Samsung slashed the price of its most of the Galaxy smartphones, I mentioned in one of my previous post. Now, Samsung again reduced the cost of its most popular smartphones Samsung Galaxy S5 and Galaxy Tab 4 on its official store. Read this full report.
News #4: Airtel Launches One Touch Internet for First Time Internet Users
Airtel launches the One Touch Internet portal specially for them who are using Internet first time on Airtel network. This portal is available for 2G and 3G prepaid users of Airtel.
Using this services users can access Facebook, YouTube, Online shopping etc. absolutely free for 10 days and the ending the trial period users can activate any paid Internet plan according to their need. So, if you're not using Internet using Airtel on your phone, you can activate this amazing service by calling to 111. Read the Full News.
News #5: GOSF 2014 Dates Announced
Are you waiting for GOSF (Great Online Shopping Festival) 2014? So, let me tell you that its date has been announced. This year GOSF 2014 will be celebrated from 10th December to 12 December. To improve online shopping, many Indian online shopping websites participate in this festival such as Flipkart, Snapdeal, Home Shop 18, Myntra etc.
News #6: IBM Launches its New Email Service IBM Verse
International Business Machine (IBM) recently unveiled its new email service named IBM Verse. This email service integrates the social media and analytics together at one place so that it can be very useful for improving the productivity of business employees.
News #7: Corning Gorilla Glass 4 Unveiled
Corning company recently announced that they will start the shipment of Gorilla Glass 4. Till now, most of the high end smartphone come with Gorilla Glass 3 protection and now its successor Gorilla Glas 4 has been unveiled by Corning. According to company, Gorilla Glass 4 provides at least two times improved damage resistance over competitive aluminosilicate glass, as measured by retained strength after damage events, resulting in improved mechanical durability of the glass to in-field damage events, such as drops.
News #8: Mozilla Firefox Makes Yahoo as Default Search Engine
This is another big news of this month of November 2014. Mozilla Firefox, world's second most popular browser after Chrome, broke the 10 years relationship with Google and makes Yahoo as its default search engine. However, it's not clear till now that this decision is for only America for will be applied globally.
News #9: India's First Retro Phone Launched by Binatone
Binatone company launched India's first retro phone this November. This phone is named as The Brick. According to company, this phone has fantastic stand by time. It has Bluetooth and enables user to receive calls and text messages.
News #10: Elife S5.1, World's Slimmest Smartphone Launches in India
Chinese smartphone maker Gionee launched its world's slimmest smartphone in India. I've already posted news over a few days ago about the Elife S5.1 smartphone is listed in the Guinness book of world's record as a world's slimmest smartphone. At that time, the smartphone was launched only in China but now the company unveiled it in India too.
News #11: BSNL Launches the Msecure Service at the End of November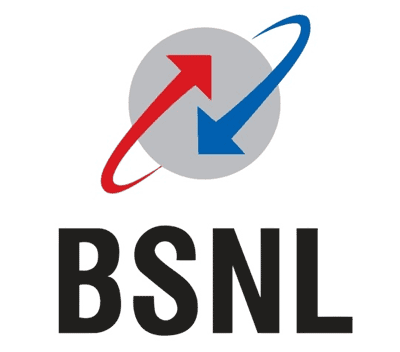 State-run telecom operator BSNL launched mobile security value added service that will allow its customers to track location of their lost mobile phones, remotely lock the device and erase data, among others. BSNL is offering the solution, Msecure, in association with Beyond Evolution. Through this service can remotely manage their handset. So, there will be no danger of mobile phone and data stealing.