Over the last few years, there have been many advances in software that help businesses and professionals get their work done with greater efficiency. In many cases, the software is relatively expensive or comes in a variety of "flavors," each tailored to a specific industry or personality.
The following four examples highlight recent software advances of new and popular technologies to use in existing software.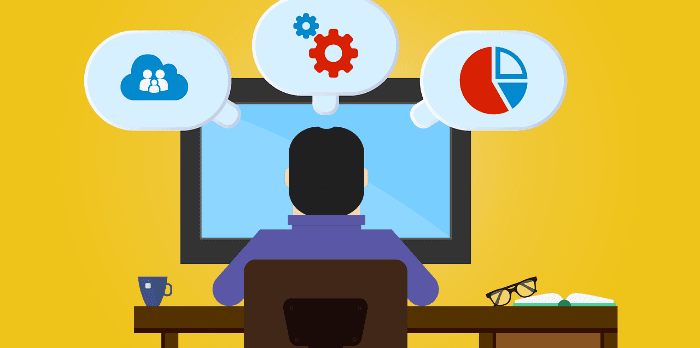 #1. Automation of Manual Processes: Grant Management Software
The automation of complex, manual processes reduces the mundane work that a professional is responsible for while increasing accuracy and accountability.
At least, that's how things would work in an ideal world. In a few industries, such as real estate, there has been software that handles small tasks and takes care of much of the "paperwork."
Now, this is also true in the grant industry with high-end grant management software. With this software, accountability is improved, waste and fraud are reduced, and staff members are able to complete their tasks more quickly and retrieve any needed information more efficiently.

#2. Increases in Accountability: Blockchain
In many industries, the technology behind blockchain is revolutionizing how transactions are processed. They could be financial or even political as blockchain is a proposed solution to some voting and voter fraud scenarios.
Currently, blockchain is mostly synonymous with crypto-currencies. However, it is also used in business transactions to ensure that goods and services are managed from their point of origin all the way through processing and manufacturing to the endpoint of sale. This is proving to be particularly important in the agriculture and food products industries.
#3. Adaptability of Experiences: Progressive Web Apps
Progressive Web Apps, PWAs, are a hybrid between what a traditional app can offer and what can be delivered via a browser. According to Google, each PWA must be "Reliable, Fast, and Engaging." Google has also thrown their weight behind PWAs and now offer tools to help everyone, developer or not, improve the PWAs they have a part in creating.
Further, to qualify as a PWA, a "website" must meet certain standards that mark it as SEO. These include higher security measures and the three criteria mentioned above. Many companies now offer PWAs as a way to distribute a lighter version of the experience provided in their apps.
#4. Low-Cost Customization: Artificial Intelligence and Bots
Right now, only about 15% of companies take advantage of what AI has to offer- even though many of the solutions considered "AI" today are low-cost and simplified versions of what AI will also be a handful of years from now.
These technologies include chatbots and automated and interactive funnels for things like email and text message marketing. In a recent survey, 75% of applicants responded that AI and AI-powered applications were the next significant trend in marketing.
AI is so pervasive that the "AI-powered" applications in this scenario were seen as entirely separate from general AI applications. This includes voice recognition and automated consumer personalization. With AI continuously being developed, it wouldn't be surprising if that number continued to grow as new applications are thought up and put into practice.