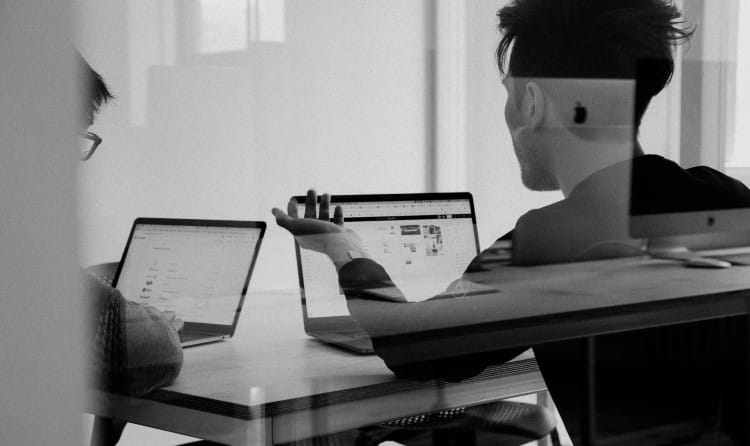 It is natural for a person to want to earn extra cash. Not everyone has a loaded bank account that they can withdraw from every time they want something. A second job, however, will require adding a few more responsibilities to your busy schedule.
When you are a mother, you may find that doing so will be quite difficult since raising a kid is a lot of hard work. Many cannot bear to leave their children alone since they require a lot of attention and responsibility, especially during their formative years. This means that the flow of income is restricted to your husband.
However, this does not necessarily mean that you can't find ways to earn. A possible solution that you can take is to sign up on Online Learning Platforms as an online course instructor and teach online so you can make a little while staying at home.
Advertising and selling your online course is also easy. For example, just giving away free Udemy Coupons will get you students who are looking to save some money.
With the service, you can become an online learning instructor by uploading lectures of yourself and creating interactive exercises to further educate your viewers.
If you have a field of expertise that you would like to share with others, such as photography, photoshop, or even business startup techniques, you will definitely have a course topic to write about. You just need to make sure that you have the necessary equipment needed to do this job such as a camera, a classroom setup, and a topic in mind.

Here are a few other benefits of signing up for an Online Learning Platform that would be great for a stay-at-home mom.
1. Flexibility
Aside from earning extra cash, availing of this platform service offers you the most flexibility- a trait that is much needed in the lives of stay-at-home moms. With the help of innovation, working from home has become convenient since you are able to control your own time without any deadlines or pressure.
You cannot forget that kids have the most random behavior because when they are not asleep, they are often demanding attention or food. Flexibility truly is the main key factor that brings stay-at-home mothers closer to achieving their goals.
2. Growing Popularity of Online Learning Platforms
Many students have already resorted to investing in online learning platforms since they also are a relatively cheaper option than attending actual classes. In fact, Online Learning Platforms have been reported to earn billions of dollars a year and steadily increasing.
Aside from this, students also get to learn at their own time and pace, especially when they have other more pressing matters to take care of. The interactive assignments offered online are also a good way to help people assess their learned knowledge from the lecture on actual applicable processes.
Therefore, it is possible that you will be able to attract a large number of people to the course that you are teaching since online learning platforms are becoming more and more popular as technology allows accessibility to become more prominent to everyone.
3. Talking About Your Interests
If you specialize in a certain field, it is most probably because you have been interested in the subject. Becoming an online professor allows you to earn money while talking about the things that you are passionate about and teaching other people about the matter.
You spent a lot of time and energy learning your craft. Do not let this go to waste by not sharing them. As a stay-at-home mom, this also allows you to practice your hobbies while also earning a passive income.
This also helps the students who pay for your class because people who enjoy doing their job can provide more insight and teach more effectively. Doing things that you enjoy taking part in will not feel like a job since it is something that you take action with through passion.
4. Helping Struggling Students
As a mother, it is possible that you will know how it feels when your children are going through something difficult. Becoming an online teaching instructor is the same thing since you are technically caring for students who are willing to learn new things or are simply falling behind on their actual subjects.
It is your job to encourage them to do better and catch up on their studies. It is a very refreshing feeling once you actually do succeed in bringing your students up because they are able to become better at the things that they aspired to learn in the first place.
There are a lot of online courses that have greatly helped students pass their college courses. Just think of how fulfilling it would be for you to be helping people succeed with their goals.
5. Extra Pay
Just think how much of a help it would be to your household if you are also earning some extra cash. While your husband is out working, you can also be earning even when you are just home.
Once you have gained a certain number of students in your program, you will be able to gain a substantial amount from teaching alone. This is great for stay-at-home moms who do not have the luxury of time to work a full-time job but wants to help out with paying the bills.

All The Best!
Once you have decided on partaking in this service, you must keep in mind the responsibilities that you must uphold since being a professor means sharing education with others that they will take with them and apply in their daily life.
Therefore, you must make sure that you know the topic very well and are willing to invest in making your lectures of good quality that you are sure people will learn from and not have a hard time watching.
If you don't decide on becoming an online learning professor but are still looking for a way to earn extra cash, you can also decide to pay to become a student and get advice or techniques on how to start your own business.