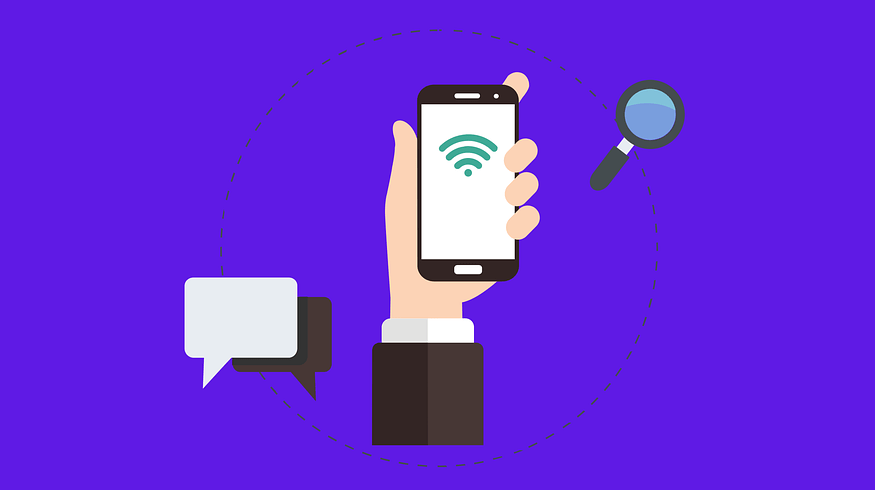 Access to the internet has become an integral part of our daily lives. From staying connected with loved ones and socializing to conducting business and accessing information, the internet has become essential to keeping us informed and engaged. As the demand for internet connectivity continues to increase, many industries around the world have recognized this, including the airline industry, and started taking measures to provide internet connectivity.
Airlines are now providing internet connectivity to their passengers through in-flight WiFi, offering them the ability to stay connected and productive while flying. In-flight WiFi has emerged as a sought-after amenity that provides passengers with various benefits. Let us discuss some of the benefits of having WiFi on board during air travel.
Productivity and Work Efficiency
One of the most significant advantages of in-flight WiFi or having WiFi on board during air travel is the boost in productivity and work efficiency. With internet connectivity, passengers can access their emails, work documents, and other work-related tasks while flying. For business travelers, in-flight WiFi services like UnitedWiFi are very useful, as they ensure that passengers are connected to the internet while traveling, their valuable work hours are not wasted, and crucial deadlines are met.
In-flight WiFi also enables business travelers to have seamless communication while traveling in the air through video conferencing and messaging apps, allowing them to stay connected with their teams and clients.
Various Entertainment Options
Having WiFi and internet connectivity during air travel comes with the additional benefit of being able to access multiple entertainment options. In-flight entertainment has come a long way since the days of limited movie selections and shared screens. With WiFi connectivity available on board, passengers can now access a wide range of entertainment options, from streaming their favorite movies and TV shows to listening to their favorite music artists.
In addition to these, passengers can also access the internet and watch different videos or surf the internet. All of this makes the journey less monotonous and more enjoyable and allows travelers to have a fun time even while flying in the air.
Connectivity and Social Interaction
In-flight WiFi services like Aainflight also enable passengers to stay connected with their friends and family throughout their flights. For many people, sharing live updates on social media is important because social media has become an important part of their lives. Travelers can access social media platforms and share their travel experiences, photos, and updates during the flight to keep their loved ones informed about the journey.
Real-Time Flight Updates and Information
Flight delays, bad weather, and changes in schedule can be frustrating for passengers. Making changes to travel plans at the last moment is not easy, but in-flight WiFi offers a solution to this problem by providing passengers with real-time flight status and updates. By accessing the internet, passengers can stay informed about gate changes, potential delays, turbulence, and bad weather.
Compared to a few years ago, this information is now readily available to air travelers, allowing them to plan their onward journey more efficiently and be prepared to make changes to their travel plans. Furthermore, passengers can get real-time status of their flight, providing them with peace of mind and reduced anxiety during the journey.
Access to Travel Services and Information
As mentioned, WiFi on board during air travel allows travelers to access a plethora of information and services, including online travel booking platforms. Right from their flight, passengers can browse through various online travel booking platforms to book accommodations or make adjustments to their travel itineraries. Travelers can also access information about their destinations and tour guides to make informed decisions about their upcoming travel adventures.