As of 2014, lots of technological articles are published on All Useful Info and I hope most of you might be aware of that. But, in case somebody missed out any best how to guide, so in form of this BEST OF 2014, I've come with a great wrap up of the most useful and groundbreaking how-to guides and other essential tips and tricks published on All Useful Info across the year 2014.
With this BEST OF 2014 wrap up, I wish you all a very HAPPY NEW YEAR 2015. As in the last passed out year I've written many essential articles and tips/tricks for Internet power user, so I'm sure that this collection of best how to guides will help you a lot in 2015.
All Useful Info's Best How-to Guides of 2014
Now, look at the following links that I published in the last year but today disclosing in front of you as a complete wrap-up that you might be looking for!
Best of Facebook Tips
How to Increase Your Facebook Page's Organic Reach
Is the organic reach of your Facebook page drastically decreased? So, read about these 2 secrets to know, how to increase Facebook page's reach up to 10 times.
How to Logout of Facebook Messenger
It is possible to logout of Facebook messenger. Read this article to learn, how to logout of Facebook messenger in Android and all other devices.
How to Remotely Logout Your Facebook Account
Forgot to logout Facebook in cyber cafe or in someone's device where you can't reach? So, learn how to remotely logout your Facebook account on other devices.
Best of Computer Tips
How to Replace Windows 7 With a MAC or Lookalike
Are you fond of using MAC OS but unfortunately purchased Windows 7 PC? Don't worry friend, you can replace Windows 7 with MAC or a look-alike.
How to Get Windows 7 Look like Start Menu in Windows 8
Are you not accustomed to new Metro Start screen in Windows 8 PC? So, learn here, How to get Windows 7 look like Start menu in your Windows 8 computer.
How to Hibernate Your Windows 8 PC
Windows 8 users might be feeling the problem of Hibernate the computer even when Windows provides the features but it is just something hidden. So, learn how to add Hibernate option to your Windows 8 or Win 8.1 PC so that you can easily hibernate it on just a click.
How to Pin My Computer Shortcut to Windows 7 Taskbar
Learn how to pin My Computer shortcut directly to Windows 7 Taskbar. Visit this ultimate guide for How to pin My Computer to the Taskbar.
How to Schedule Your Windows PC to Shutdown Automatically
Outstanding and most useful trick for you! Learn, how to schedule your Windows 7 PC to shutdown automatically after a certain time.
4 Most Useful Tips for Your MAC OS X
Wanna improve your experience with your Mac OS X? So, read out carefully these 4 best and most useful tips for your Mac OS X.
How to Recover Your Laptop When Water Falls on it
Have you spilled water or any other fluid on your laptop? Here's some best steps and suggestions to recover your laptop when liquid or water falls on it.
Tips to Increase Battery Life of Your Laptop
If you are feeling the bad performance of your laptop's battery, then you should read this article. I've compiled 4 tips to increase battery life of your laptop.
How to Change Windwos Administrator Password Without Admin Rights
Do you want to change administrator password without admin permission? So, learn, How to change Administrator password in Windows 7 PC without Admin rights.
How-to Guides and Tips for Google & Gmail
Powerful Factors to Know How Google Rank Your Website
Do you know, what factors Google takes into account to rank your site? Here's some powerful factors to know how Google ranks your website in search results.
How to Browse Web Pages Offline in Google Chrome
Are you unfortunately disconnected from the Internet but urgently need to access a few URLs? So, learn how to browse webpages offline in Google Chrome.
How to Stop Receiving Google Notifications on Email
Are you irritating by receiving lots of notifications on your email from Google plus? Then learn – How to stop receiving Google+ Notifications on email.
How to Stop Gmail from Trimming Your Email Signature
It's an annoying habit of Gmail to trim your email signature. But there is a reason! So, learn how to easily stop Gmail from trimming your email signature.
How to Enable Two Step Authentication for Your Google Account
Learn, how to enable the 2-step verification to secure your Google account from bad guys. Use Google's two-step verification as a safeguard for your account.
How to Use Gmail Offline Without Internet Connection
You may need to use Gmail offline while you're in the flight and disconnected from Internet. So, learn how to use Gmail offline without Internet connection.
How to Check if an Email Address is Valid or Exists
Before sending email, it is good to find if that email address exists or not. So, learn how to check if an email address is valid (exists) or not.
How-to Guides for iOS (iPhone/iPad)
How to Transfer Contacts Between Android, iOS and BlackBerry
Purchased a new phone or for any reason wanna transfer contacts between Android, iOS and BlackBerry? Here are two best apps to help you transfer contacts easily.
Best Tips to Transfer Files Between Android & iOS
Learn, how to transfer files between Android phone and iOS device like iPhone. Here's 3 easiest ways to transfer photos or other files between Android and iOS.
How to Turn Your iPhone/iPad into Mouse or Keyboard
Wanna use your iPad and iPhone/iPod Touch devices as Mouse and Keyboard? So, Learn – How to remotely turn your smartphone into Mouse & Keyboard.
Best Tips to Improve Battery Life of Your iPhone/iPad
Are you annoyed due to bad performance of your iPhone/iPad battery life? So, I've listed 9 dominant ways to increase battery life of your iOS device.
Best of Security Tips
Powerful Tips to Keep Your Mobile Virus Free
Are you worried about virus to be attacked on your smartphone? So, here's 11 powerful and effective tips and precautions to keep your mobile virus free.
Security Tips to Keep Your Dropbox Account Safe
Do you know that there are several floodgates for hackers to enter your Dropbox? So, use these 5 security tips to keep your Dropbox account extremely safe.
How to Know if Someone is Stealing Your WiFi
Learn, how to know if someone is stealing your WiFi connection and how can you protect it from thieves. Also find out who's stealing your WiFi.
Best of Twitter Tips/Tricks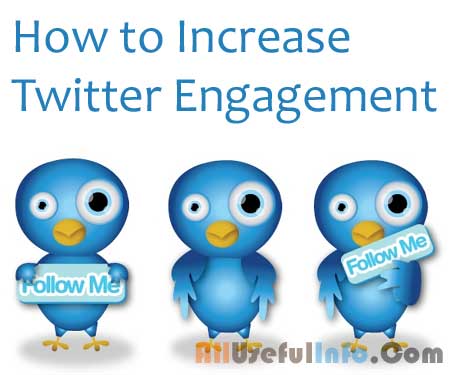 Killer Tricks to Increase Your Twitter Engagement
Wanna know, how to increase engagement with your Twitter followers? So, consider these 10 killer ways for improving your twitter engagement rapidly.
How to Enable Two-Step Verification for Twitter
Here's everything you need to know about Twitter's login verification service like how to enable or disable it etc. So, it's time to improve your Twitter security.
How to Send Auto-Reply on Twitter When You're Busy
Planning to go for weekend trip without using social accounts! Then, you can set auto reply messages to send on Facebook & Twitter. So, learn How to do so?
Best of WordPress Tips & Plugins
How to Enable Two-Factor Authentication for WordPress
WordPress doesn't have built in feature for two-factor authentication but still it is possible. Learn, how to enable two-factor authentication for WordPress.
How to Easily Delete Old Post Revisions in WordPress
I use Better Delete Revision WordPress plugin to delete revisions and optimize database. Learn, how can you delete your old post revisions easily in WordPress.
10 Must Have WordPress Plugins I Considered in 2014
Here's the complete list of 10 WordPress plugins that I've installed and tested in 2014. All of these plugins are must have for every WordPress powered site.
How to Remotely Logout of WordPress in All Devices
If you've ever worried you forgot to sign out from a public computer, after updating the new WordPress 4.1 version you can remotely logout of all other devices.
How to Display Last Updated Date in WordPress Blog Posts
Here's how I'm displaying the Last Updated date in my WordPress blog posts. Just replace article publishing date with last updated date very easily.
How to Restore Mistakenly Deleted WordPress Blog Posts
Have you mistakenly deleted your WordPress blog posts? So, learn how to restore them. Here, you'll find 4 methods to recover deleted posts on your WordPress blog.
And Finally…Best of Android Tips/Tricks
How to Reset Android Home Screen Back to Default Launcher
Bored up of the external launcher that you installed in your phone? So, learn how to reset the default system launcher back to your Android home screen.
How to Make GIFs Using Your Android Phone Camera
Learn, how to make instantaneous GIFs through your Android phone camera by using GIF Camera app. Some alternatives of this app also listed to make GIFs easily.
How to Easily Find Your Android Phone's IP Address
This how-to guide will help you to find your Android phone's IP address.
How to Block Untrusted Websites on Your Android Phone
Everybody wants a safer Internet browsing experience. So, read this article to know, how can you block untrusted and risky websites on your Android phone.
How to Speedup Your Android Chrome Browser
A super hidden trick to increase the speed of your Android Chrome browser! So, learn – how to speed up your Android phone's Chrome browser very instantly.
How to Hide Photos & Other Media Files from Android Gallery
Do you wanna hide or lock your photos, music, video or other media files from Android gallery? So, Learn How to hide them from your Android phone Gallery.
How to Boost Your Android Performance Quickly
Is your Android undergoing with the problem of performance degradation? So, speed up your phone by learning here how to boost Android Performance Quickly.
How to Sign Out from Google Play Store in Android
Are you unable to log out of Google Play in your Android? Learn – How to Sign Out From Google Play Store in Android device. I've compiled 2 methods to do so.
It's the Beginning…
Yes guys, it's really the beginning. As of 2014, I published many more interesting and useful articles for Internet power user, but in the coming days of 2015, I'm going to share the most amazing and innovative tips, tricks, very useful how-to guides and my self experiences on different areas that may be proven very helpful for beginners to blogging as well as common man and all tech lovers.