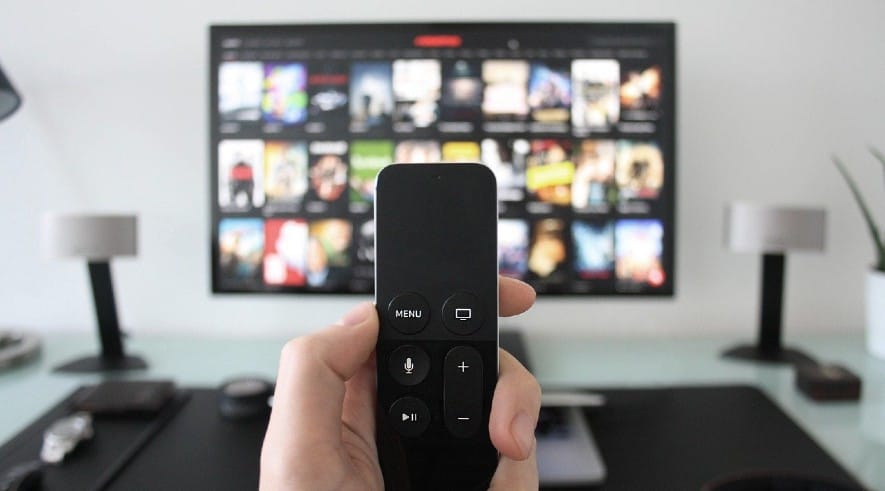 Long gone are the days when your viewing experience was limited to cable subscriptions on a T.V with the same shows and movies running periodically. Online video streaming services are the new era of original high-quality content ranging from blockbuster movies to high-rated TV shows. Unfortunately, with so many streaming services competing in the market, it is impossible to keep track.
To pick out the best streaming services available in the market, we've researched the cheapest, most diverse, and user-friendly ones for your ease. From the famous ones like Netflix to the newly growing ones such as Disney+, these are the must-have streaming services to subscribe to.
Streaming Services that Won't Break Your Budget
Whether you're streaming on your smart TV at home or mobile phone, it's impossible to subscribe to multiple streaming services to get on your favorite shows. Hence, to make things easy for you, we have picked the best streaming services for the majority of shows and movies. So, browse our list and enjoy the best streaming experience.
Apple TV+
Source: unsplash.com/ @Jens Kreuter
Apple TV+ tops the list of streaming services you need to invest in, being one of the cheapest services in the digital world. It provides ad-free viewing with a high-resolution 4K experience that tops a majority of streaming services on our list. It is, however, not accessible on Android devices.
With a large selection of insanely popular shows such as The Morning Show, this streaming service is on its way to becoming a top contender for number one. As for the price, it comes at a very low price and offers a student discount for its subscription. So, stream all your favorite shows on your Apple TV or the best laptops from Apple, such as the MacBook Pro or even your iPhone, and have a great time anywhere.
Netflix
Another user-friendly streaming option with millions of users and the biggest range of streaming options is Netflix. It has been around for quite a long time and attracts users due to its smart recommendation algorithm, multi-device support, and original content. Further, it has recently added a wide range of content to its platform, such as insanely popular Korean dramas, non-English films, etc.
Netflix is a must-have streaming service that catches you up with the most popular shows and movies in different languages. From The Crown to Friends to Game of Thrones to Money Heist, it offers an extensive media collection while launching new original shows continuously. Further, you can share your streaming account with multiple users by buying extension packs or family packs. You can also customize your accounts by adding passwords and other attractive features like Free Streaming for the first 3 months.
Amazon Prime
Amazon Prime Video is a user favorite streaming service with a huge content base and a number of Amazon Originals programs that top the charts. In addition, Amazon Prime Video offers users hits ranging from The Marvelous Mrs. Maisel to Reacher and The Boys at an affordable price. Besides, if you subscribe to Amazon Prime membership, Amazon Prime Video is included in the package alongside Amazon's online shopping and delivery services.
This streaming service offers 4K HDR streaming and lets you download your shows for offline viewing. You can also control Amazon Prime Video using Amazon's own Fire TV Stick, which works like a TV Remote for Amazon subscribers. Enjoy this streaming service on your living room TV set that allows you to experience outstanding streaming services for your favorite sitcoms, TV shows, and blockbuster movies.
Disney+
The best streaming service for families remains undoubtedly Disney+ with its endless options for the beloved Disney studio animations and films. In addition, it is relatively cheaper than most streaming services and includes titles and shows from a number of franchises, such as Marvel, Pixar, National Geographic, Star Wars, and so forth.
With a recently upscaled original shows list, including Ms. Marvel, Loki, and other Marvel universe Disney+ shows, this streaming service is a must to catch up with your beloved characters. It is accessible on all devices and operating systems with a user-friendly interface as well as Dolby Vision audio and video graphics. It also has parental control features to filter content and allows multiple users to stream the same channels simultaneously using GroupWatch features.
So, no matter where you are, whether at home catching up with your late-night show on TV or on the train after a long day, just download Disney+ on your phone and stream countless shows and movies. With a subscriber base of around 130 million worldwide, Disney+ is on its way to an incredible presence in the video streaming market.
HBO Max
HBO Max provides access to the entire HBO production of top shows and movies. This streaming service has recently gained popularity by offering a well-built app. From shows such as critically acclaimed Game of Thrones, Westworld, and the DC Universe movies to kids' content such as Sesame Street, this streaming service is a must-have.
It also offers content from independent creators, making it a specialty service of sorts rather than a mainstreamer service. So, if you're a movie buff or an appreciator of the arts of film and drama, this streaming service is for you. It has many great features, such as 4K streaming, offline downloads, and multiple profiles, giving you a premium streaming experience at a fairly reasonable price.
With a growing content base, competition for popular stream shows, and titles from a growing streaming network, more and more benefits can be obtained by subscribing to 1-2 services from the list above. By offering better choice, viewership control, and cost than cable, these streaming services are taking the lead in the future.
Hence, these are the top streaming services worth subscribing to, whether you opt for the monthly subscription package or the yearly discounted one. Aside from these streaming services, there are many upcoming ones specifically tailored to the content you are looking for. Kocowa and Rakuten Viki are worth considering if you want to stream Korean, Chinese, and Japanese hits.
CuriosityStream for documentaries and FuboTV for sports-related content are also good subscription-based streaming services that provide good quality content at low prices. With this handy guide, you are now well-equipped to make that important decision and cut back on unnecessary subscriptions you barely use. So, browse through our list and subscribe today to gain access to original shows and movies.