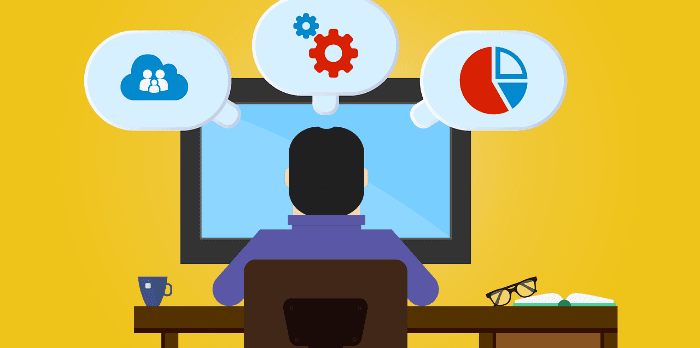 Everyone knows that starting and growing a business is hard work, but once you're settled in and are ready to earn an income via your company, you'll definitely need the right software to take your business further.
To ensure you have programs that can ease your workload, check out the following list:
1. Website Builder
If you don't have a website for your business yet, you're already behind. Get your information online but don't spend hours creating the site. Use website building templates that look great on desktops, tablets, and mobile phones. Forget paying web designers to give you a state-of-the-art website, just use software that's easy to understand and affordable to set up, such as Wix or Squarespace.
2. Applicant Tracking
If you're at the point where you need to start recruiting new employees in order to cope with the workload, then this is certainly a good sign because it means your business is on the rise! However, to get the right employees for your business, it's best to use an HR tool that can help you keep track of where each applicant is during the hiring process.
With the right applicant tracking software, you can quickly find out which applications you need to reject, who should be invited for an interview, and who is worthy of the job overall.
3. Email Marketing
Gaining email subscribers is still a worthy endeavor in 2020 and beyond. Once you get subscribers, you can update them on new products or services, special offers only available via email, as well as industry news they might find interesting.
Email marketing tools help to create new campaigns and monitor existing ones. You can also use email templates and make these sorts of time-consuming emails to be a lot quicker. MailChimp is well-known, but you could also try out GetResponse for a bit more creative freedom over the look and feel of your email campaigns.
4. Accounting
Just like admin tasks, accounting duties are often the last on the list and end up being rushed! The right amount of time should be given to accounting, but you'll need a bit of help along the way to keep your books balanced and everyone paid on time. Wave or QuickBooks are often cited as the best accounting software programs, so try one of these out and discover the difference.
5. Social Media
While it's true that not every company is in need of a scintillating Twitter or Instagram account, certain businesses can benefit from social media. Coffee shops, clothing retailers, artists, and graphic designers are just some businesses that can display their products and services in a fun and attractive manner to the general public.
If you have multiple accounts, you can make use of Hootsuite, which can help you stay aware of the best time to post content, which posts generate clicks, and even lets you schedule posts ahead of time. This means you can create everything the night before and your content will be presented at the best time of the day for viewers to see.
6. Document Sharing and Collaboration
If you need to share anything with your colleagues, employees, or clients, then it has to be via Google Drive. Accessible from anywhere in the world, Google Drive can seamlessly share anything from images to presentations, as well as Word documents and Excel spreadsheets. Gmail is one of the most reliable and secure email providers out there, so you may as well make use of the cloud-sharing feature at the same time.