In this modern age, we are constantly evolving and changing. The exact same thing can be said for technology in our lives. Technology is everywhere around us. It shapes our lives because we have become accustomed to living with it. We also have become accustomed to expecting newer and better things to keep arising. This is an interesting concept, because we continually take simple items, and find ways to improve them with technology.
We are constantly finding better ways to make our lives more convenient. Some of these methods are intuitive and easy to comprehend. We will be discussing a few ways that technology has been combined with ordinary items to improve our way of living.
Pumps and Self-inflating Devices
When people go on camping trips, they often find ways of making their stay as enjoyable as possible. They want to feel comfortable in their surroundings, which often is in a forest or wooded area. This can be difficult if you do not have the proper equipment.
The invention of air mattresses has drastically improved the lives of seasoned campers. They are able to pack a deflated mattress into their bag and take it with them. Then when they get there, they have the ability to use a pump to automatically inflate it. This is very convenient because it saves them a great deal of time and effort. The technology combined with the air mattress gives campers an easier way of doing the activity that they love.
Hapifork
The traditional fork is certainly a great invention. People have been using them for so many years that it is difficult to track when it was first created.
However, there are always new advancements that can be added to simple items such as this one. An example of this is known as the Hapifork. This is a fork that has the ability to monitor what you are eating, and if you are doing so at a healthy pace.
If you are eating too quickly, it will vibrate to alert you. This will help you reduce weight gain, and will lead to a healthier digestion. The information about your eating habits can be uploaded via Bluetooth to your electronic device. You can now use technology to aid you with simple things such as eating, which is pretty cool!
Smart Locks
In the past, people have always relied on house keys to get into their homes. They would need to carry their keys everywhere they went, which would sometimes get misplaced. Then it would be a big hassle just to get into your home.
However, technology has now combined with regular house locks to make it easier for you! You can now program your door locks to let you in just by using your cell phone. When you approach the house, you just have to press a button on your phone and you will be let in.
The same process applies if you want to deny access to someone. If your phone battery dies before you get home, not a problem! You still have the ability to use a regular house key to get into your home.
Wireless Scales
When people used scales in the past, it was simply to check their weight and that was that. There were no other helpful things that the scale could do for you.
This is different now because scales have a wireless capability. Now, if you need to check your BMI (body mass index), your scale can do that for you! It will take your height, weight and gender into consideration, and will come up with an accurate number.
This device doesn't just tell you  your weight loss or gain, it also tells you are a healthy size for your body type. You can also share your weight  accomplishments with others by uploading your results online.
Driving Apps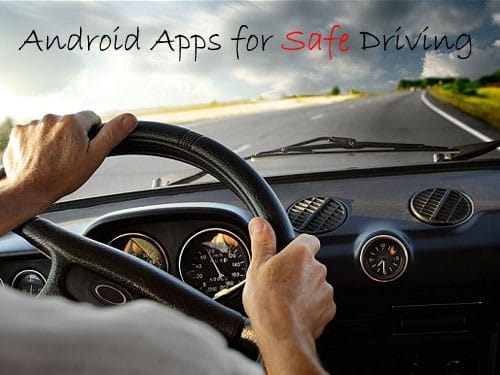 Being able to drive is cool enough as it is, but it gets even greater when technology is combined with it! There are a number of different apps that show how well you are driving.
It takes speed, amount of braking, and other aspects into consideration when calculating a grade for you. After you have gotten out of the car, you can check your results on your phone. It will give you an overall grade for your trip, and will also offer tips on how you can improve for next time.
Sometimes, these results are shared with your insurance company. This is good, because you may be eligible for reduced insurance payments if you show that you have a good driving record.
Conclusion
We are a very advanced society and we are growing more so every day. More technological improvements are being made as we discover more about our world.
When technology combines with regular items, this means that we do not need to put as much time or effort into the task. We have more time to focus on things that matter.