Facebook is now the great medium to chat with our loving ones. We like to show our emotions with the help of smiley and other cartoon characters. Now there is good news for Facebook users that Facebook has been added more stickers and emoticons to Facebook private chat box.
Facebook's web chat smiley button has now a basket which is connected to the web sticker store. You can get 16 and more free characters to add to your web chats. Just tab on the smiley given on the right bottom side of your web chat box and you will get emoticons like Anooki, Snoopy's Mood's, Pandi, Despicable Me 2, Beast, First Mate, Happy-Go-Lucky, Prickly Pear, Banana, Wide Eyes, Skullington, Finch, Hatch, Pusheen, Bun, Napoli, Meep, Tigerbell and Mango.
So now you can add stickers to private messages from your PC, smartphones or tablets. This article fetches the way to add more stickers in your Facebook chat box from new Facebook sticker store with pictures. Have a look to know what to do-
 First open your Facebook private chat box and Click on the button to Choose an Emoticon.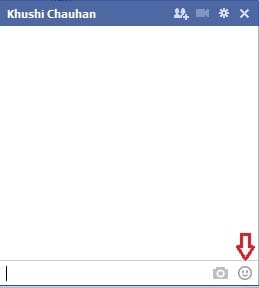 Now click on Sticker Store button looks like a basket as circled in the following picture.
As you click on it, a Facebook sticker store will be open in front of you. If you like a sticker, you can add it to your chat box to use it in chatting.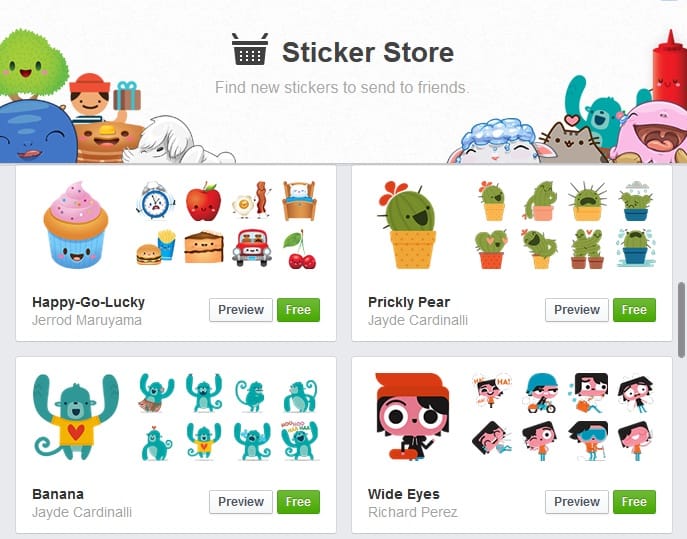 Just Click on Free and that character pack will automatically add to your Facebook chat box to enjoy more fun in Facebook chat.
How To Use These Stickers In Facebook Chat Box

After click on free, make sure that these are added or not. How to check? I'll tell you how you can do it and how can you use these stickers. Just follow these steps-
Open chat box and click on Smiley button and stickers will look as in image.
If you want to use them, click on any of tabbed sticker and choose select one to send.
Click on any of these stickers to send just like a message.
I hope you'll like it and use it on your Facebook chat. Enjoy Chatting with Facebook's sticker store 🙂