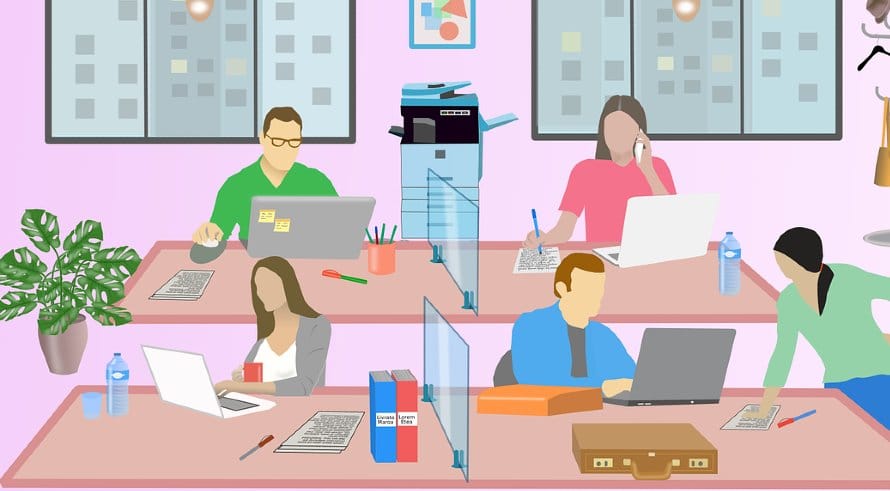 Traditional work arrangements are rapidly evolving worldwide, and flexible work options are becoming increasingly popular. A major role in enabling and supporting flexible work arrangements has been played by the rise of technology and the availability of tech-based solutions. From telecommuting and flexible hours to remote work, technology has truly revolutionized how employees work and collaborate nowadays.
In this blog post, we will explore some of the benefits of flexible work arrangements, how technology-based solutions have made it possible to implement flexible work arrangements, and how to implement flexible work arrangements.
Understanding Flexible Work Arrangements
Flexible work arrangements refer to non-traditional ways of working that allow employees to have more control over their work hours and schedule instead of traditional office-based working and work hours. These arrangements include remote work, telecommuting, flextime, and compressed workweeks.
Flexible work arrangements are beneficial for both employees and employers. For employees, flexible work options offer increased autonomy, improved work-life balance, increased productivity, and reduced commuting stress. Employers benefit from flexible work arrangements in the form of increased employee satisfaction, increased productivity, and reduced overhead.
Tech-Based Solutions for Flexible Work
Thanks to advancements in technology, there are various tools available that have made flexible work arrangements easily possible. These include:
Cloud-Based Collaboration Tools
These tools have transformed the way teams communicate and collaborate on various projects remotely. Apps like Microsoft Teams, Google Workspace, and Skype are included in this. These apps have made real-time communication, video conferencing, file sharing, and virtual meetings so much easier that remote work has become seamless for remote teams.
Virtual Private Networks (VPNs)
Since remote work is done over the internet, cybersecurity has become a top concern. For this, we have VPNs available that provide secure remote access to a company's network so that sensitive data remains protected from unauthorized access.
VPNs provide a secure connection by encrypting the network to ensure that only remote employees can access company resources and maintain data privacy. Companies like Marriott have strict VPN implementation policies for remote workers to ensure the company's data privacy.
Project Management Tools
Since managing projects is also necessary, advancements in technology have also made project management seamless. There are various project management tools available, like Trello and Asana, that help teams stay organized and on track with their tasks. These tools provide employees with the ability to set deadlines, track progress, and collaborate on different projects.
Implementing Flexible Work Policies
Companies and organizations that wish to implement flexible work policies can follow these tips to do so:
Assessing the Organization's Readiness for Flexible Work
Before implementing flexible work arrangements, companies and organizations need to assess their readiness for remote work. Not every company or organization is suitable for flexible work arrangements. Companies need to identify suitable roles for flexible work, evaluate the company's tech infrastructure, ensure that employees are qualified enough to work remotely from anywhere, and address potential challenges like maintaining team collaboration, adapting to technological challenges, data security, etc.
Establishing Clear Guidelines and Expectations
If a company or organization considers itself ready for flexible work arrangements, it should establish clear guidelines and expectations for employees. Many times, companies transition to flexible work but fail to establish clear guidelines and expectations.
Establishing clear guidelines and expectations for employees is a must to ensure a smooth transition to flexible work without a decrease in productivity and efficiency.
Providing Training and Support
A very important tip for companies and organizations that wish to switch to a flexible work model is to provide training and support to employees to ensure that they can effectively use tech-enabled solutions for remote work. One of the reasons behind the success of companies like Hyatt, even with flexible work arrangements, is that they provide proper training and support to their employees so they can work remotely without any loss in productivity or efficiency.
Companies looking to switch to flexible work models should provide training on collaboration tools, cybersecurity best practices, and other tech tools to optimize their remote work experience. Moreover, 24/7 support and ongoing assistance should be readily available to help with tech-related issues for the employees.