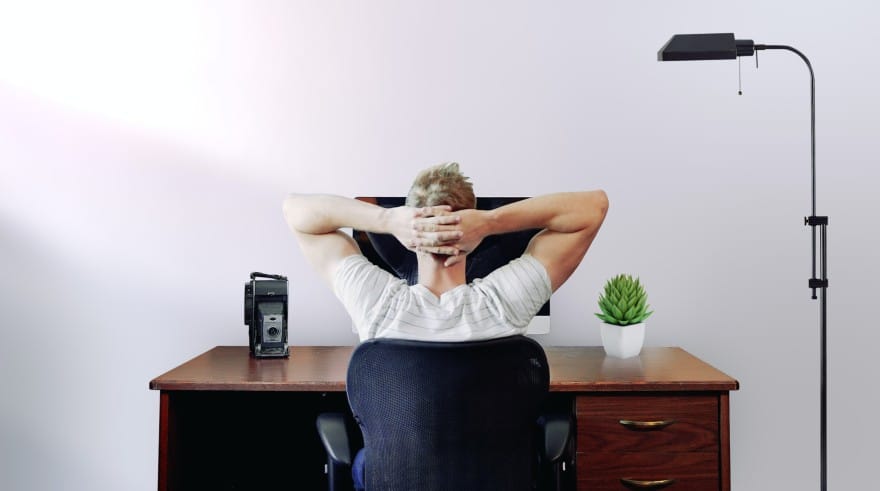 Over the course of the pandemic, many employees began working from home. Remote working made things much more convenient for workers across the world by removing the need for travel.
Employees no longer had to get up early and drive to work. Instead, they could lie in bed for a little bit longer and start working from the comfort of their own homes.
Many companies have transferred to a permanent work-from-home arrangement. The pandemic made many business owners realize how pointless it was to spend money renting out a large office when their employees could complete their work from any location.
Some employees may never work from an office ever again. But if your boss has insisted that you return to the office now that many of the pandemic restrictions have been lifted, you will need to start thinking about transport again.
No matter how much you love your job, traveling a long distance to get to work isn't always the most enjoyable thing to do. It takes a lot of planning, time, and effort to ensure you arrive at the office on time every day.
If you have a car, you'll need to plan your route to the office. If you decide to use public transport to get to the office, you'll need to take a look at the bus or train timetables.
Despite the extra effort it takes to travel to work, it's necessary if you can't work from home. Finding ways to make your journey more enjoyable is going to reduce your stress and make traveling to work less tedious.
Here are some great ways to make your journey to work extra enjoyable.
1. Listen to Your Favourite Music and Podcasts
It can be almost unbearable driving the car or riding the bus in silence. What makes it even worse is when you're sitting on public transport surrounded by noisy people who can't keep their conversations to themselves.
If you're driving, you can play your favorite artist's new album out loud and sing along. Not only will this provide entertainment for your journey but it will also raise your spirits and set your day off to a great start.
When you're on public transport and you want to drown out the sounds of the world, a good pair of headphones are exactly what you need. You can put on a great playlist or listen to your favorite podcasters discuss a funny topic and enter your own world.
Make sure to find the perfect pair of headphones for your preferences. Before you purchase some headphones, read through some of the online reviews and ratings to discover the unique features and benefits of each model.
Search through a few of the other Sony models until you spot a pair that meets your needs. Stick to wireless Bluetooth options to prevent yourself from getting tangled up in wires while you're traveling on the bus.
2. Stimulate Your Brain
For some of you, the last thing on your mind is brain stimulation when you're traveling to work. You might prefer to minimize any brain activity before you get to work so that you can save your energy for a challenging shift.
However, stimulating your brain on the journey to work can be a great way to occupy yourself and mentally prepare for the day ahead. You don't need to do anything too tiring. Remember that the goal is to make your journey more enjoyable, not more tedious.
When you're driving, you're restricted with what you can do. You can only really stimulate your brain by listening to an interesting, fact-filled podcast but don't let this put you off. There are millions of podcasts out there, many of which will fill your brain with amazing information.
When you're traveling on public transport, you have much more freedom to keep yourself occupied. Try and find things that activate different parts of your brain for your job.
If your job requires you to do lots of mathematical calculations, stick to doing something creative like doodling, coloring, or journaling. If your job is more creative, try doing some crosswords or using brain training apps.
3. Take the Time to Think Positively
The journey to work provides the perfect opportunity to practice gratitude and set your mind up for a day of positive thinking.
As you're driving in the car, speak some positive affirmations out loud or think about three things that you are grateful for. Listen to a podcast that helps you to think positively so that you arrive at the office in high spirits.
For those of you who travel by bus or train, you might not want to speak your affirmations out loud. Instead, keep them in your mind or jot them down in a notepad. Doing so will improve your mood and prevent you from feeling groggy and irritable.
Practicing gratitude every day on your way to work is a great form of entertainment in the short term and boosts your mental health in the long term.
4. Get Physical and Get Some Fresh Air
If your workplace is close by, ditch the car and scrap the bus. Instead, transform your journey to work into a form of exercise by choosing your feet or a bicycle!
You can use your work journey to get physically fit and improve your cardiovascular health. It saves you commuting costs and reduces the impacts on the environment by cutting your carbon footprint sufficiently.
Find a form of exercise that you enjoy the most. It might be walking or cycling, or it could be something a little different like using a pair of rollerblades or a scooter. Whatever form of exercise you use, it's a great way to get some fresh air and movement before work, and it will set you up for a positive and productive day ahead.