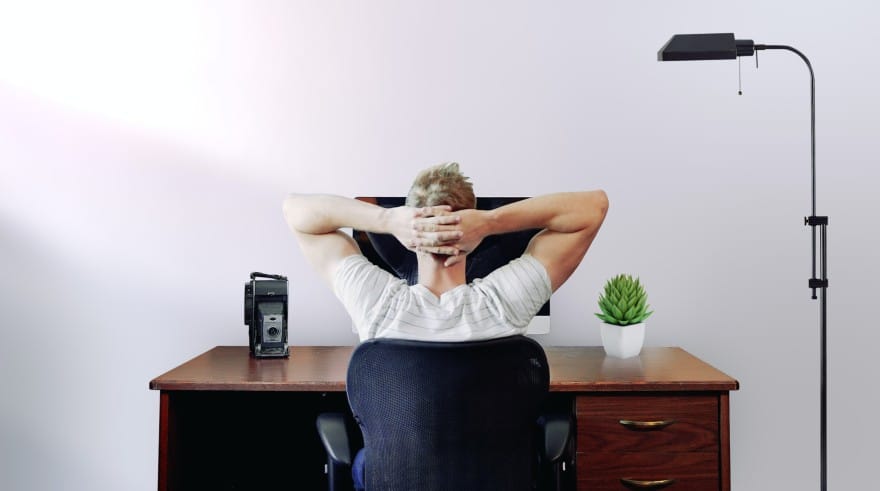 Maybe you've been working at home for donkey's years, or maybe you only started recently. One thing is for sure, all of us can agree that sometimes we're a little more productive in an office setting. Whether it's having the boss breathing down your neck, or knowing that you can't catch up with that episode of daytime television right now and do the work later, the structure of an office setting can help us to focus.
However, when that setting isn't an option, there are some other tactics you can try to keep your productivity on track. These are some of the most helpful.
Invest In Your Space
Depending on how much time you spend working from home, it makes sense to invest in the space you work in. If you're working from home just one day each week on a temporary basis, then sitting at the dining table is probably fine. However, if you're on a lifetime work-from-home contract and you're earning a decent salary, then it might make sense to create a proper home office or even relocate to a home where that's possible.
Whichever situation you're in, you can be sure that sitting in your pajamas in bed is not the place where you'll be at your most productive. Invest in a decent desk chair and a table at the right height. Try to work away from distractions like your phone and television. If possible, work in a different room from the other people in your house. A distraction-free space where you can sit comfortably will make more difference than almost any other change that you can make.
Time to Stretch
Now that you've got a suitable space to work in, it's time to consider yourself! Desk jobs can play havoc with our bodies, but it's incredibly simple to stop that from happening. Making a little time to stretch your legs is really important. If possible, you should aim for five minutes every hour. Although you might think that staying at your desk and working for those five minutes might make you more productive, the chances are, it won't. Our brains, generally speaking, can't concentrate on one task for much longer than twenty minutes.
Getting up and moving around once an hour is a good way to give your brain a break and stretch your body too. This short yoga practice is just five minutes long and was designed for the typically sedentary poker player, so it will suit absolute beginners perfectly. You don't have to jump into yoga immediately. Just a few standing stretches will do the trick, but the more you put in the more you get out. Yoga also has the benefit of helping us tune in with our bodies and minds, so you might find that after your practice you feel far more grounded and ready to work than before.
The Pomodoro Technique
If getting the maximum amount of work out of the minimum amount of time is the name of the game for you, the Pomodoro technique might be just what you need. Named after the little tomato timers you see in the kitchen, this technique splits up your day into tiny sections, cramming whatever is possible into each of these sections.
As we mentioned before, most people can't concentrate on one task for longer than twenty minutes, though for many of us it's more like fifteen. Break your day down into sections of a fifteen-minute chunk, followed by a five-minute break. During the fifteen minutes don't allow anything at all to distract you from the task at hand. No answering the phone, no replying to emails, and don't even talk to anyone who tries to distract you. Concentrate solely on the task for fifteen minutes, then reward yourself with a break. It might sound like a simple technique, but forcing your focus can be truly revolutionary.
With these techniques, you'll start to enjoy the benefits of a much healthier yet more productive homework life.