A creative and unique desktop wallpaper makes your PC or laptop look different from others. Do you want to make your PC look different and attractive? So, you don't need to search for unique photos or creative pictures instead you can simply set up your favorite video as your desktop background. This makes your PC look cool and leave a nice impression on your friends. So, are you ready to make your desktop alive?
Here is the complete procedure along with screenshots to set a video as your desktop background. Look at below for steps involved for this:
Make sure you have installed VLC player in your PC. If you haven't, you need to install it first.
Now Open VLC Player and Navigate to Tools > Preferences.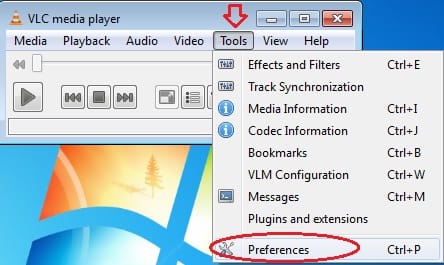 Now Click on Video to modify video settings. Here you need to select Directx Video Output and make sure that Wallpaper mode is enabled.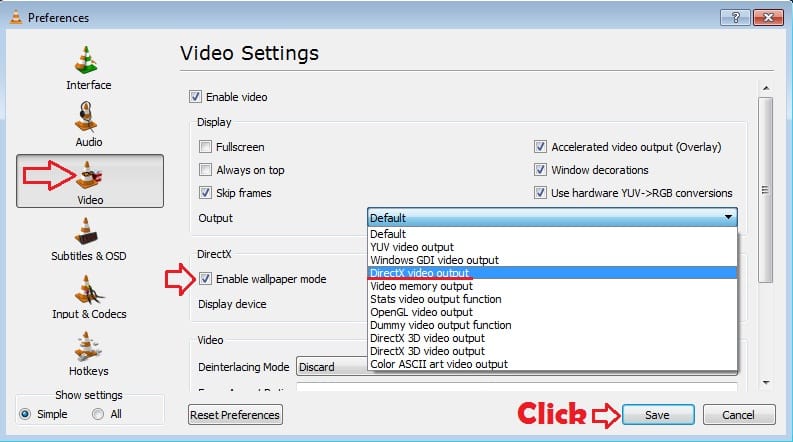 Save the above settings and play a video in VLC which you want to set as desktop wallpaper. Now Right click on video screen and navigate to Video > DirectX Wallpaper. Tick DirectX Wallpaper.
That's all! You have done. Check out your desktop wallpaper. I hope you have successfully setup the video wallpaper in your desktop background. If you receive any warning message and desktop wallpaper is not changing, you need to change your Windows background theme from Aero to Windows Basic theme.
RECOMMENDED: Set Picture Slideshow As Your Desktop Background
Enjoy your alive desktop with your favorite video wallpaper 🙂