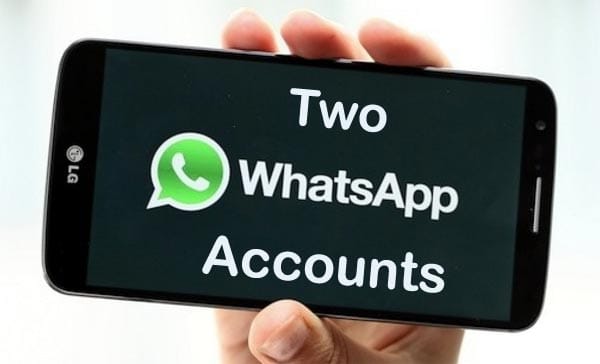 Nowadays most people use dual SIM smartphones and keep two SIM cards in the phone. For WhatsApp users, there is a problem that WhatsApp strictly allows them to use only one account on a single mobile phone.
But, you'll be surprised to know that by using a simple trick you can keep two different WhatsApp accounts for both of your contact numbers on your single mobile phone.
It's possible that one is your personal contact number and another one is used for business purposes. So, in this condition you'll always want to use WhatsApp on both of these numbers; one for friends and family and another for business contacts.
So, under the guidance of this article, you'll now be able to use two WhatsApp accounts for your two different contact numbers in your dual SIM smartphone.
Here's How to Run Two WhatsApp on Single Phone
Apply the following steps on your Dual SIM smartphone to start running two WhatsApp accounts for two different numbers on the same smartphone.
First of all, make a backup copy of all your important WhatsApp data (if you want to save them) and then delete all the app data.
Now, rename /sdcard/WhatsApp directory to /sdcard/OGWhatsApp. You can do this using any file manager for Android. And after this delete your account and uninstall the official WhatsApp app.
Now visit this link and download OGWhatsApp and set it up with the old number that you were till now using for WhatsApp.
Finally, from Play Store download the official WhatsApp application again and re-activate it with the new number.
That's all! The two WhatsApp accounts are ready on a single mobile phone. Isn't it easy! I hope these steps will work perfectly on your phone.
Let me know if you stuck somewhere. I will try to solve your issue. Also, leave your comments about how did you find this trick to use two WhatsApp accounts on a single mobile phone.
More Interesting Articles: