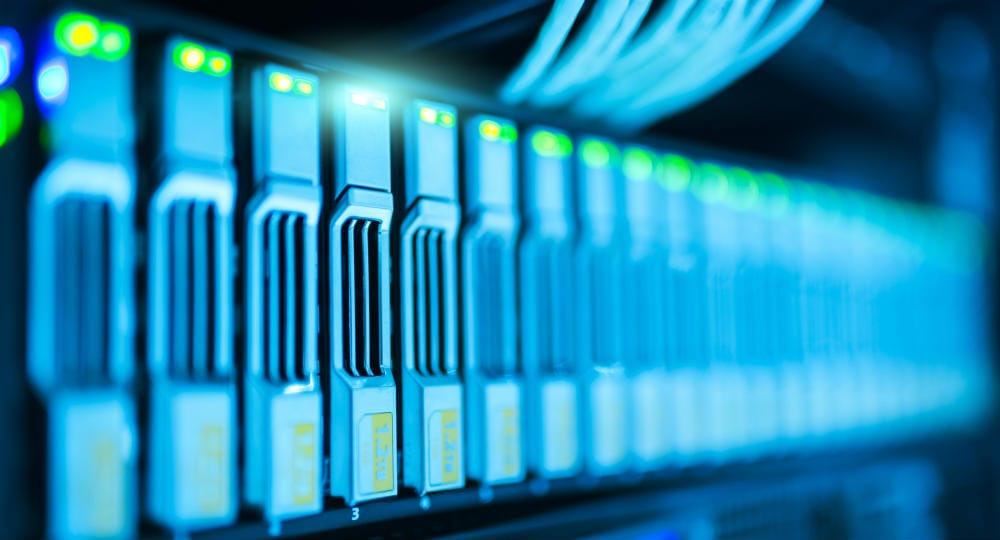 Building a website may seem straightforward, but the jargon and concepts related to web hosting can be confusing. For this reason, we will try to give you the basics of website hosting by answering 5 important questions. Let's get started!
1. What are the different types of hosting solutions?
When browsing for website hosting, you have likely come across terms such as shared, VPS, WordPress, cloud, and reseller. Here we will explain what they are:
Shared hosting is the most economical type of web hosting, provided by almost all web hosts. With shared hosting, your website shares server resources with numerous other websites. This option is suitable for budget-conscious individuals or small websites with minimal bandwidth requirements. However, since resources are shared, there may be occasional slowdowns if one of the sites experiences high traffic.
For larger businesses anticipating high website traffic, VPS or dedicated hosting is recommended. Both options provide more powerful server specifications than shared hosting. Dedicated hosting places your website on a separate server, granting it access to the entire server's resources. This is the most powerful hosting solution.
Reseller hosting allows you to establish a web hosting business under your own name without the need to build the infrastructure from scratch.
WordPress hosting enables you to create a website within an environment that supports the widely used content management system.
Cloud hosting, although not universally available, offers scalability across multiple servers, providing enhanced site power.
2. What is the difference between data transfer and bandwidth?
While "bandwidth" and "data transfer" are often used interchangeably to refer to the amount of data your website serves to visitors, they have distinct definitions.
Data transfer pertains to the actual amount of information that can be used within a specific time period, typically a month. On the other hand, bandwidth represents the total amount of data that can be transferred at any given time. For instance, a web host might offer a maximum bandwidth of 5GB, but depending on your hosting package, your website might only handle 1GB of data transfer per month.
3. Are unlimited resources actually unlimited?
Web hosts often entice users with promises of unlimited storage or monthly data transfers. However, these claims are not entirely accurate.
Although shared or WordPress plans may provide unlimited storage and data transfers, there are still limitations. While your blog will function well with consistent traffic, uploading or streaming massive amounts of data, such as 50TB daily, is unrealistic. To fully understand the boundaries of your plan's unlimited offering, it is advisable to consult a customer service representative or carefully review the terms of service provided by your web host.
4. Should you switch from hard drives to solid-state drives?
Shared web hosting typically offers space on a standard hard disk drive (HDD) server. HDD servers provide affordable and ample storage. As you progress to more advanced hosting services like VPS and dedicated hosting, web hosts may offer the option to create your website on a solid-state drive (SSD). SSD-based servers are exceptionally fast storage devices.
5. Linux or Windows hosting?
Linux is the predominant choice for server operating systems among web hosts. However, if Windows aligns better with your needs, it should be taken into consideration. If your site requires the ASP or ASP.NET scripting frameworks, you must utilize the Windows Server operating system. Windows-based environments support the scripts you write and the web pages you create.
However, it's worth noting that Linux is the operating system available in most cases for web hosting. It is the preferred choice due to its stability, security, and extensive support from the web hosting community. Linux offers a wide range of open-source tools and software that are well-suited for web development and server management.
It's important to carefully evaluate your website's requirements and the technologies you plan to use before deciding on the appropriate server operating system. Consider factors such as compatibility, support, and the specific features and functionalities your website needs.
Conclusion
While creating a website might seem simple, understanding the various aspects of web hosting is crucial. Familiarize yourself with different hosting options, grasp the distinctions between data transfer and bandwidth, be aware of the limitations of "unlimited" resources, consider the transition from hard drives to solid-state drives, and choose the appropriate server operating system based on your website's requirements. By having a solid understanding of these fundamental web hosting concepts, you will be better equipped to navigate the process of building and managing your website effectively.