Different companies like Instagram, Motorola, Google, etc. announced new features and products in the month of March 2021. In this article, I'm going to compile the top technology news announcements by several companies during the month of March.
Among hundreds of announcements and news about plenty of applications, tools, gadgets, and smartphones, I filtered out only the top technology news updates for you to save your precious time.
Instagram's New Safety Features for Young Age Members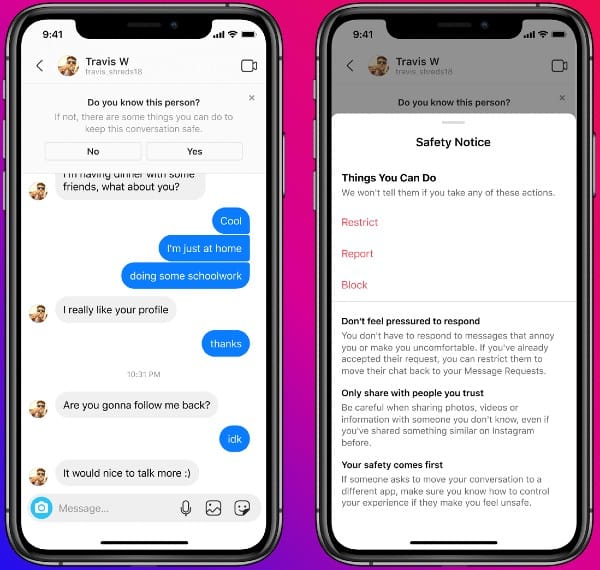 Instagram came up with new safety features to keep young age members safe. Instagram's new safety features will give them a safe experience where young members can use this social media application without being a victim.
Instagram in a recent blog post talked about developing a new age detection technology for young age members, restriction of DMs between adults and teens, safety notices for young members, and making adults hard to find young members.
FAU-G Launched on Apple App Store for iPhone & iPad Users
iPhone and iPad users were waiting for the Indian game FAU-G after the official release for Android users. The game was already released on 26th January 2021 for Android users and now after 2 months, it is launched on Apple App Store for iPhone and iPad users.
Players can join the elite troops of commando and join them in the patrolling on the border. Everyone was waiting for this epic game, and now both Android and iOS users can download and play FAU-G on their smart devices.
Pregnancy Tracking Smartwatch Launched in India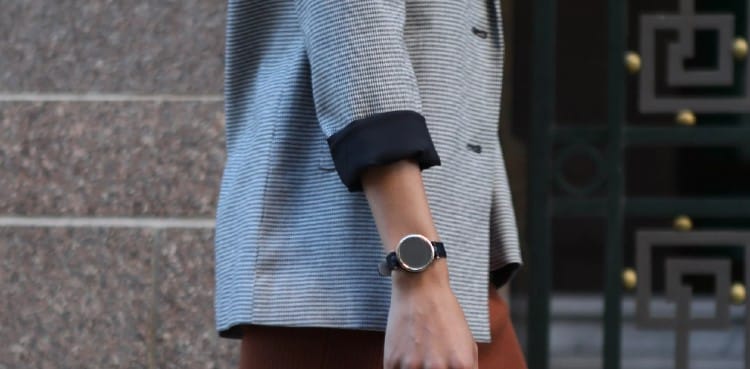 Popular watch company Garmin Ltd. came up with a new smartwatch this month to keep complete track of pregnant women. The company launched this pregnancy tracking smartwatch on the occasion of Women's Day 2021 that occurs on 8th March of every year.
The name of this smartwatch is Garmin Lily which is easily available on online shopping websites like Flipkart and Amazon. The smartwatch was launched in two variants; Garmin Lily classic and Garmin Lily sport. The Garmin Lily Classic is priced at 25,990 INR whereas the Garmin Lily sport version is priced at 20,990 INR.
Instagram's New "Story Draft" Feature Coming Soon
Head of Instagram, Adam Mosseri tweeted on 24th March 2021 about the new Story Drafts feature. This feature will allow users to save your stories in the draft instead of discarding them. You will be able to check your drafted stories again and publish them whenever you get the time.
Currently, Instagram lets users discard stories, not save them. Instagram itself from its official Twitter account tweeted about the story drafts feature and wrote that "Soon you'll be able to finish what you started with story drafts."
Moto G10 Power Launched with Brilliant Features
Moto G10 Power is an affordable Android smartphone with brilliant features like a 6000 mAh battery, 48MP camera with quad-camera settings, 4GB RAM, 64GB internal memory which is expandable up to 1TB.
With all these outstanding features, the Moto G10 Power smartphone is launched at the price of Rs. 9,999 only. You may buy this smartphone for its powerful battery, quad-camera setup, and affordable price.
One-Click HTTPS Migration Launched With WordPress 5.7
This month of March brought good news for WordPress users with the release of the WordPress 5.7 update. Users are now able to set up one-click HTTP to HTTPS migration which was not easy earlier.
The WordPress 5.7 update came up with many great features and improvements in the dashboard for webmasters such as one-click HTTPS migration, lazyload iFrames, filter-based robots API, and many new improvements to the block editor.
Realme C25 Unveiled With 6000mAh Battery at Affordable Price
Realme C25 launched in Indonesia with a triple rear camera and 6000mAh battery at an affordable price range. The price of the 64GB variant of the smartphone has been set at IDR 2,299,000 (approx Rs. 11,500).
In terms of internal memory, Realme C25 comes in two variants; 64GB and 128GB. Both of these variants have a 48MP back and 8MP front camera, Android 11 operating system, 4GB RAM, and 6000mAh battery.
Twitter CEO Jack Dorsey's First Tweet Sold in an Auction
Jack Dorsey, CEO of Twitter sold his first-ever tweet made on the platform in an auction for approx 20 crore rupees. The tweet has sold as an NFT, a kind of unique digital asset. You can see below the first tweet made by Jack Dorsey.
just setting up my twttr

— jack (@jack) March 21, 2006
This tweet was the first tweet of the founder of Twitter made on 22nd March 2006. Just after 15 years, in the same month of March Twitter CEO Jack Dorsey sold his first tweet on a platform called Valuables.
Telegram Launched Voice Chats 2.0 With Many Great Features
Voice chats for Telegram first launched in December 2020 for Telegram groups but in this month of March 2021, it's now available for channels too, and there will be no limit for the number of participants.
The voice chats 2.0 brings for you features like hosting voice chats for millions of live listeners in the channels and groups, recording of voice chats audio to save the talks and publish them for followers, pause and resume the long voice messages, and more.
Related: Telegram Became the Most Downloaded App in the World