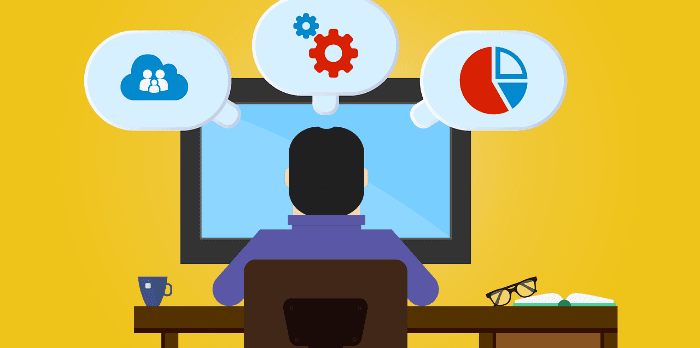 There are so many roadblocks in the path to developing a product and bringing it to market. It can feel so overwhelming that it can be easier to give up before you begin rather than starting the project at all. But there are so many success stories—and, better yet, the failures of others—that you can pull from for your own journey. Motivational and cautionary tales alike all have something to teach you if you only just pause and take the time to listen.
But who has the time to do that? People won't wait forever, and it's easy to psyche yourself out thinking that the longer you wait to bring a product to market, the more likely a competitor will be to swoop in and take your place. Well…you're not wrong. However, bringing a faulty product to market will not win the hearts and minds of consumers.
As a future business in the making, you need to make product development as efficient as possible. You want the best results you can possibly get under strict time constraints. It's not always easy, but if you believe in your vision, you can make it happen.
Here are 3 ways to increase productivity during this crucial time between seeing a need in the marketplace and filling it.
There's an App for This
In this digital age, you're going to fall behind if you're relying on ancient forms of communication like snail mail or written bookkeeping. That is obvious, but it is getting increasingly difficult to compete with email alone. Nowadays, that once great beacon of modern technology isn't even the gold standard for communication. There are a thousand and one popular, unique applications for messaging alone.
Remember that if you think of something you need in the application form, someone has probably already made it, and it's likely available across the three (or four) different devices you use on a daily. Why work harder when you don't have to?
For example, if you're an architect, there is a bevy of different apps designed specifically with your production needs in mind. That is just one niche out of the many served in the digital marketplace. Don't overthink this: it's not cutting corners. If there's an app that saves you time or thought power for something you'd rather be doing, use it!
And, more importantly, don't just wait for applications like these to fall into your lap. Put in some elbow grease to find them. Take note of the tasks that consume an inordinate amount of your time each day and scour the web for an application that does that job more efficiently, even if it's just an automatic reorganizing of your email inbox.

Think Ahead
At every stage of development, you ought to be asking yourself what the products and manufacturing will cost you. You shouldn't wait until you've completed your product to start researching manufacturers, component pricing, and distributors. Keeping a vigilant eye on the future will allow you to tailor your development to more realistic expectations. This way, you won't be blindsided later by a sketchy manufacturer or wildly fluctuating prices.
Take a look at various means of researching your components and distributors, whether it's something like Digikey PCB software or more rugged outdated means, like good ol' footwork. It's about more than just researching the distributors, and the components, and the pricing, etc. It's about researching where you're getting your information.
Outsource Whatever You Can
In the same vein of outsourcing automated tasks to applications, try taking a look at what should be outsourced during the design process. Notice that I say "should" be outsourced and not what "can" be outsourced. Frankly, there are some things you just have to do on your own, even if someone else can do the job.
The only time you should seriously consider the substantial investment in human capital during development is if the new recruit can reasonably be expected to complete the task with better results than you can. If you can't teach yourself to do the job up to par or you just don't have the time to spare doing so, it's a good sign that you should be outsourcing.
Sometimes, outsourcing comes down to just critiquing product designs with an objective lens. This is incredibly helpful. Other times, it means asking a professional consultant to help price your product accurately and fairly so that you have a firm grasp of future profit margins. There are so many possibilities. Be sure to look at every task you take on with this lens: "can and should someone take this off my hands?"
Of course, if the answer is yes, make sure you have something meaningful to do with your new spare time.