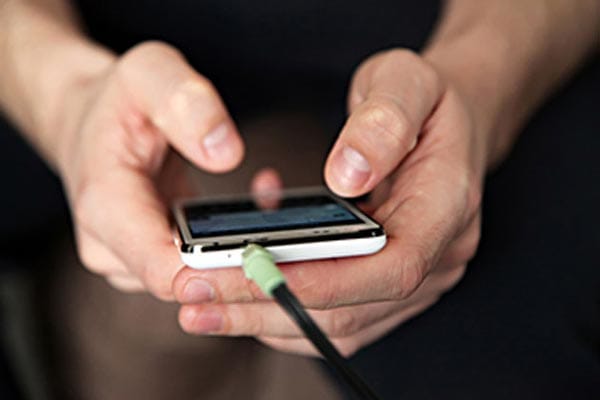 Smartphone is honestly nowadays a very useful gadget which can easily be found in any hand. But for many years it's being noticed that people are going to be addicted of smartphones everyday. A few days ago, I was shared an article in which I wrote 6 reasons for why smartphone is proving bad for our health and relationship, and today in this post I'm sharing with you some really horrible photos which explain why you shouldn't use mobile phone during charging.
People who're addicted to smartphones don't care how, when and how much they use their phone. There are already lots of side effects of using smartphone while it's on charging but still many of us don't care of it.
Many people think that using smartphone while it's being charged can damage its charging capability but the truth is that using phone during charging can damage not only the charging capability but also the whole phone and even it's harmful for ourselves.
So, have a look on the following accidents (photos) that happened due to using smartphone while it was being charged. I'm sure after seeing these photos, you won't be able to stop yourself from taking the resolution of never using phone during charging from today.
CAUTION: Images might be disturbing! Viewer discretion advised!
1. Indian OnePlus One Phone Exploded While Charging
This is exclusively very latest news about phone explosion. A OnePlus One user from India shared a tweet containing the video of his phone after it's exploded. He said, the phone was charging for 2 hours and suddenly exploded. Just because he was away of the phone so remained safe.
2. Phone Exploded in Child's Hand While Playing Game
The boy named Aryan Shivade, 10-year-old was playing games on his father's mobile during the charging time which costed him injuries on his hand and face.
3. Phone Exploded Due to Answering Call While It's Charging
A South African guy was charging his mobile phone at home. Just at that time a call came in and he answered it with the charging Instrument still connected to the outlet.
Shortly electricity flowed into the cell phone unrestrained (maybe there was current fluctuation) and the young man was thrown to the floor with a heavy thud. As you can see, the phone actually exploded.
4. Exploding Mobile Phone Rips Bihar Man's Face Open
In a terrible incident, a youth's face was ripped open in Mysuru, as his mobile phone exploded the moment he answered it while the device was being charged.
5. This Girl Was Playing Game on Phone While Charging
This 'game-addict' girl according to her best friend was on top of her excitement when her phone battery warns low. And so, with the sudden break from the momentum, the girl immediately recharges the phone and continue playing, pulling the momentum back on track.
While in the middle of the attack, her phone got overheated but she didn't notice it because of its silicone casing until it exploded right before her face.
6. Motorola Phone Exploded While Talking Over Call
This incident with a North Texas man happened just due to attending phone call during the phone was charging. According to him, he purchased his new Motorola phone just two days ago.
7. Mobile Exploded Due to Playing Game While Charging
A 12-year-old in central China was seriously injured when his phone exploded while it was charging. When he was playing game on the phone while it was being charged, the phone felt hot and then blew up in his face, exposing part of his jawbone and embedding fragments in his arms and legs.
More Articles to Read:
So, What Did You Think?
I'm sure that after seeing these photos of mobile phone exploding accidents you'll stand in a white sheet and never even try to use phone while it's charging.
Right?
So, tell me what did you think after knowing about these horrible accidents? Are you scared? Took the resolution for not to use smartphone while it's charging?