In terms of computing, fragmentation is the process or state of breaking or being broken the hard drive in small or separate parts and resulting a file is stored in separate areas of memory scattered through the hard drive. So, you would now understood that fragmentation is kind of problem which can lead to slow down your computer because due to fragmentation the storage space is used inefficiently which reduces the capacity or performance and often both.
So, you should keep checking your Windows 7 hard drives to make sure it is not fragmented. If it is, you should defrag the fragmented hard drive as soon as possible to boost your computer performance.
The defragmentation of any fragmented hard disc is very easy and even you don't need any external software. In fact, Windows 7 computer provides a built-in tool to defrag the fragmented hard drives. In this article, I will guide you how to defrag your fragmented hard drive in Windows 7 very easily. You just need to apply the following steps along with me and you will say yourself, how easy it is!
Here's How to Defrag the Hard Drive in Windows 7 PC
To defrag the framgmented hard drive in Windows 7 computer, fist of all go to Start Menu and Navigate to All Programs > Accessories > System Tools and then click on Disk Defragmenter. Or you can directly search "disk defragmenter" in the Start Menu.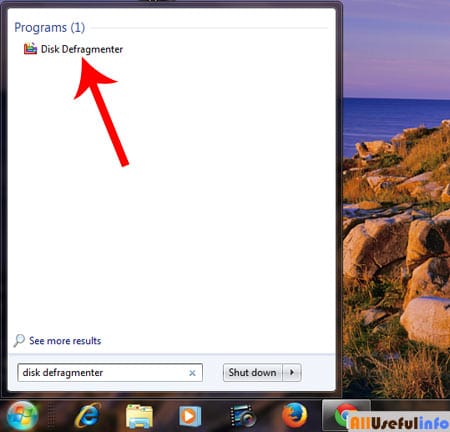 Now, the Disk Defragmenter tool will open in front of you. Here you will see your hard drives with percentage of fragmentation. So, by selecting the fragmented disk click on Defragment Disk button.
And as soon as you will click this button it will start defragmenting the hard drive instantly and will start relocating the files. After a few minutes the operation will be completed.
Further Reading:
That's all! There is nothing more to do. It's that simple! Isn't it  very easy to defrag the fragmented hard drive in Windows 7?