I think it may be useful for many teenagers, boys and mainly for girls to make their profile picture private or unclickable. If you do that, no one can view your profile picture to see comments and likes on it. Everyone can see your profile picture but can not click on it to view it largely. It is a great fun and you can leave a best impression on your friends by doing it.
As I know everyone is familiar with Facebook and it's profile very well. But still there are so many tricks and settings in Facebook profile that you may not know. So, this article guides you how can you make your profile picture private or unclickable.
Also Read: How To Add Stickers In Your Facebook Chat Box
Follow these steps to make your profile picture unclickable :
Log in to your Facebook account and open your Facebook Profile.
Just Click on your profile picture.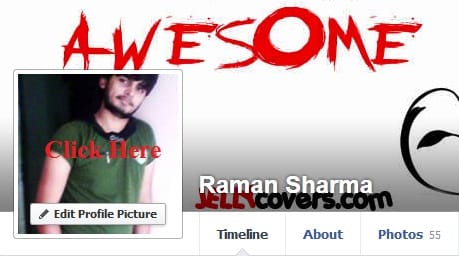 In the new pop up screen Click on Edit button.
Click on Public dropdown button and select Only Me to make picture private.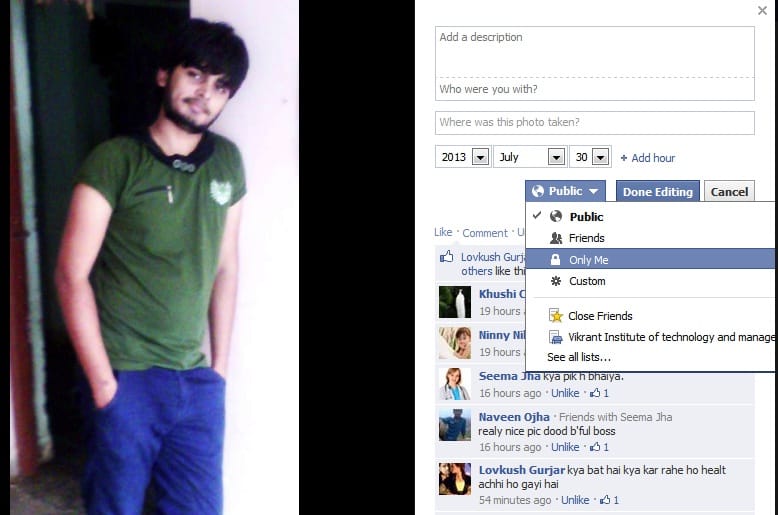 At last Click on Done Editing and you have finished!
So, you have done. Now, if anyone will open your profile, he/she will not be able to click on it. But your profile picture can be saved by any one but can not be viewed on Facebook largely. Have fun 🙂
Update: This facility is now unsupported. Facebook team made a few changes. According to changes you can't make a profile picture unclickable now but yes the comments and likes on the DP won't be visible.