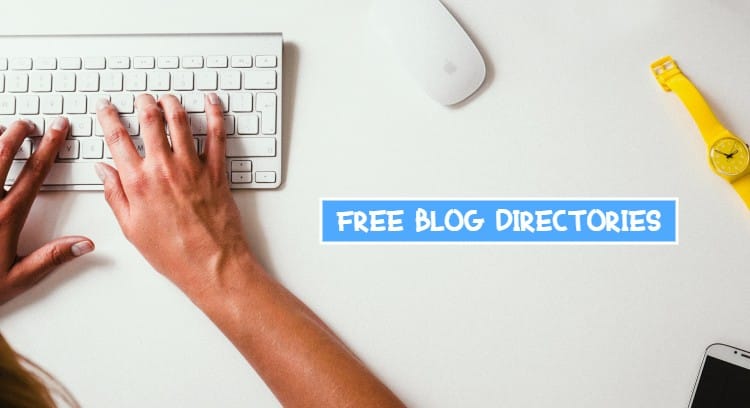 The blog directory is the best place to promote your blog for absolutely free. Some of the blog directories are premium and many are free. You can make your blog popular by submitting it to blog directories. I compiled a list of the top 5 free blog directories that can help your blog to stay in touch with others, build an online reputation, and receive feedback from clients.
These top 5 free blog directories compiled in this list are very essential to submitting your blog because these give you outbound links and some loyal blog readers.
The blog directories are listed below where you can submit your blog for free:
IndiBlogger.in
Here you can make your blog popular by integrating it with many real visitors on IndiBlogger. It is India's one of the most popular and absolutely free blog directories where you can submit your blog to grab more visitors and brand awareness.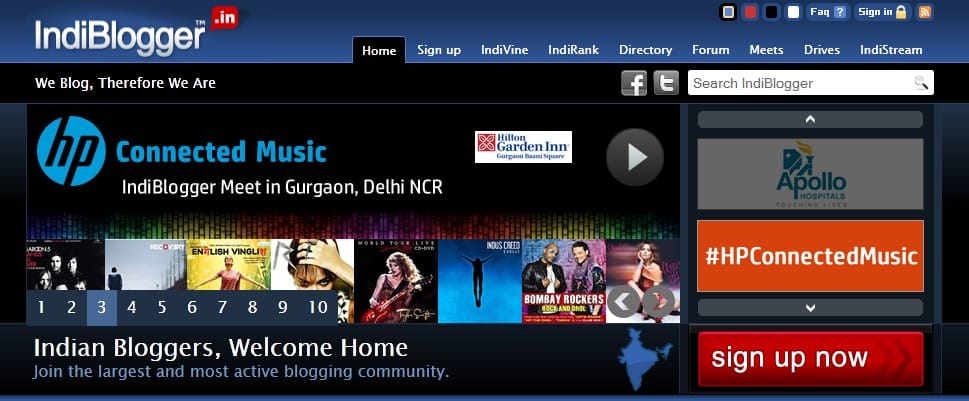 9Sites.net
9Sites.net is one of the popular and free blog directories to list your blog. This web directory welcomes you to add your blog or website in different categories like Health, News, Media, Technology, Education, etc. You can simply visit the https://www.9sites.net and submit your blog for free by clicking the "Add a Site" button from the top menu.
1Abc.org
1Abc.org is another free blog directory to submit your blog to gain some extra traffic and recognition. This 14 years old blog directory is still one of the most popular directories on the internet to submit your website. To submit your blog to this directory, visit https://www.1abc.org, click Submit Link, tick Free Links option, fill the form, and finally click Submit button to submit your blog to the directory.
Blogarama.com
Blogarama is one of the most famous blog directories. Thousands of blogs are registered here. Free, premium, and business plans are available on Blogarama. Firstly, you have to do registration on Blogarama with your Email. After that, you can submit your blog here. To submit your blog on Blogarama, click on Submit Your Blog, fill out the form and click on Add, select your plan (Free, Premium, or Business), and then click on Proceed.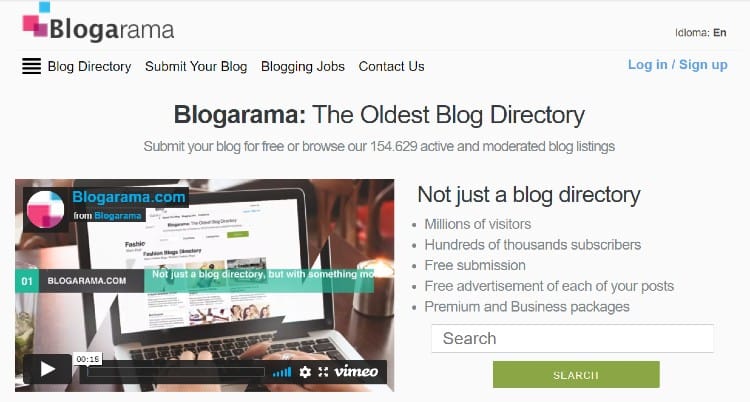 Blogadda.com
Most of the registered blogs on Blogadda belong to India. Here you will get a lot of genuine readers if your blog generates content for Indian readers. Blogadda picks the best post every day, so you could get great exposure if your content is good. To submit your blog on Blogadda, click on Sign-up and complete the form with the required details.
That's all for now. These all blog directories are free to submit your blog with them and will surely give you new visitors, good backlinks, reputation, and popularity. If any of the above-mentioned blog directories is not working or not accepting new submissions, sit back and relax as we keep updating this article with new and active directories along with time.