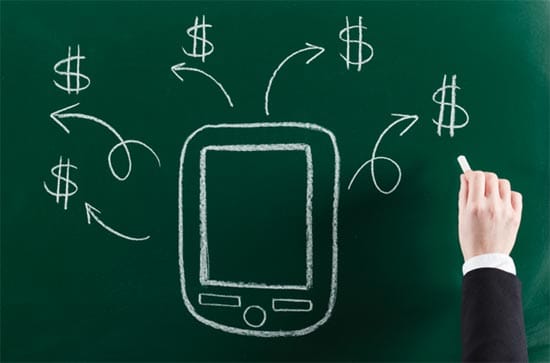 Numerous companies, especially Chinese smartphone makers are nowadays selling feature-rich smartphones at shocking low pricing. However, the smartphones with same high-end features are also available at a higher cost. So, a worth thinking fact is "What's actually the truth behind low-budget smartphones selling in the market".
You would know, some time back it was very difficult to buy a smartphone with high-tech features like 2 GB RAM, 16 GB internal memory, 8 MP Camera, and Quad Core processor for less than Rs 20000 but nowadays smartphones with similar features are available in the price of approx Rs 4000 only. The main reason behind this is the great competition between different smartphone companies for launching feature-rich smartphones at as less as possible pricing.
So, you would think that what's wrong with buying a feature-rich smartphone at just that low price? But, honestly, you're missing the real truth behind this low pricing of high-end smartphones.
Let me explain the truth behind low-budget smartphones! So, have a look at the following secrets to know how companies are proving to feature-rich smartphones at as low as possible prices:
1. Cheap hardware parts
The cost of mobile hardware is day-by-day decreasing. It means smartphone makers are assembling mobile hardware parts by buying them at a lower cost. And due to the cheap internal parts of smartphones, the overall cost of smartphones is also reduced. Isn't it?
2. Camera features
However, you all would be seeing that many cheap smartphones are now coming with even more than 20MP camera features but still there are a few things you might not focus on.
The thing you should know is cheap smartphones always have to compromise with the quality of the camera even when it's 20MP or more. How? This is because even after having a high-megapixel of camera but mostly cheap smartphones still lack photo quality software, lens, sensor, LED flash, etc.
3. Weak software features
Not only hardware is everything for a smartphone. Honestly, the biggest reason for a costlier smartphone is its software features because software is mainly responsible for keeping the smartphone safe and secure from hacking and data theft.
But, it's the bitter truth that in low-budget smartphones, the software is weak or cheap. Other than this, it becomes very difficult in low-range phones to update the necessary patches of software and apps.
So, these are the main secrets of smartphone companies and how they are selling smartphones too cheap in range. And honestly, that's the truth behind low-budget smartphones.
Other than these, there may be a few more reasons why smartphones are becoming too low-budget friendly over time such as:
Long shelf life. Most smartphone companies increase the shelf life of smartphones. It means smartphones remain available in the market or in shopping sites for a long time and even after the launching of a new product, the cost of the older product gets reduced. So, due to this methodology of smartphone companies pricing of high-end smartphones is decreasing.
Online shopping. The great craze of online shopping also played one of the main importance in reducing the price of smartphones. This is because, in online shopping, manufacturers don't need to worry about different expenses like logistics, etc.
So, due to the cheap hardware parts, bad camera features, and weak software features you should ignore low-budget smartphones as more as possible. So, you should buy a low-budget smartphone if and only if:
You don't keep private data, important photos, and documents on your phone
Photography is not the main purpose of buying the phone, instead, you take only simple photos
You have a low budget and thinking to change the phone very soon.
When you can't get a SMART girlfriend with less effort, how you can get a SMART phone on less budget?