As we all know that there are very few smartphones that launch with gesture control features and if some do, they have a very high cost. But, do you know that you can make your existing Android phone a gesture control device by using some Android apps.
So, in this article, I'm going to enlist the 7 best Android apps to gesture control your phone. Hope you'll like to use these apps on your Android phone.
Gesture Control is an Android app developed by Conena. It offers a more natural way to control your smartphone by getting rid of your ordinary navigation bar.
This app can be beneficial for those who use their smartphone with gloves or have problems touching the normal soft keys. The sensor area of this app is customizable, so everyone can find the perfect size.
With the help of this gesture control app, you can control the Android navigation with multitouch gestures. This app will work on top of any applications and you can completely get rid of using soft keys or hardware keys.
It is a free Android app that can be installed from Google Play Store. This app requires Android version 6.0 and up. This app will be very useful for devices that have hard buttons or infinity displays.
It is another free Android app to gesture control your Android phone. There are two main gestures: 'Quick swipe' and 'Swipe & Hold' which can be trigged from the bottom or side edges of the screen.
The side triggers are only available on the bottom half of the screen, allowing you to still access other app side menus.
This is one of the best and most impressive Android apps to gesture control your Android phone's lock screen. It makes your phone's lock screen highly customizable.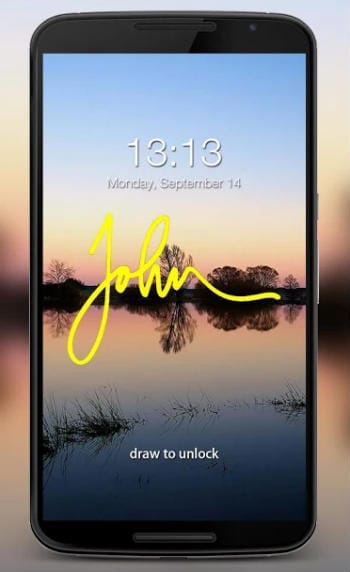 It's very easy to add, change or delete the gestures. You can set letters, numbers, symbols, signatures, or anything as a gesture password. And one of the best things about this app is that it automatically captures the picture of the intruder who enters the wrong gesture password to unlock your phone.
Newer Android smartphones are coming with new gesture control features for navigation, lock screen, and more. If your phone doesn't support more gestures for the navigation menu, this app would help.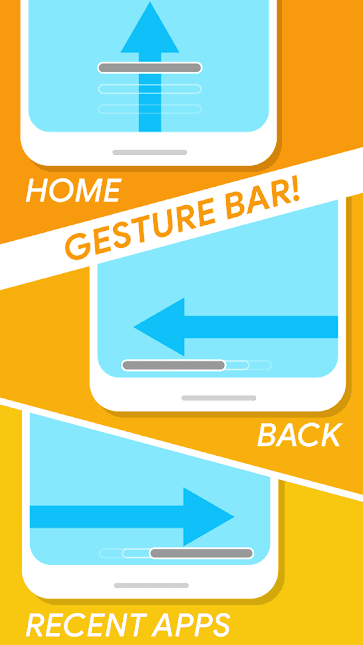 Navigation Gestures brings swipe gestures to any Android device! Install this Android app and replace the navigation bar buttons with outstanding navigation Gestures!
Wave Control is a magical Android app that lets you control your Android phone with air gestures. In other words, you can wave control your phone using this amazing gesture control app.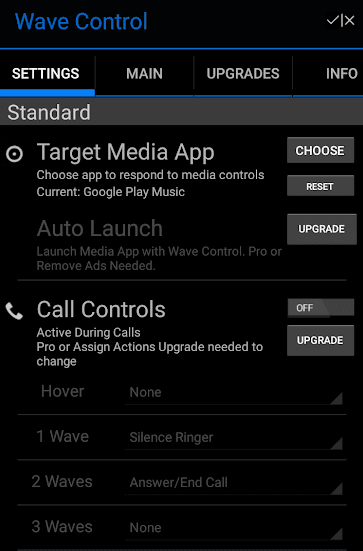 It lets you control music, video playback, and calls with the waves of your hand over the phone. There is no need to touch the phone. And even you can control the music while the is off. Isn't it cool?
Gesture Magic application lets you start any application, make phone calls, open files, favorite web pages, and much more using your own made gesture!  All you need to create a gesture and associate it with an action.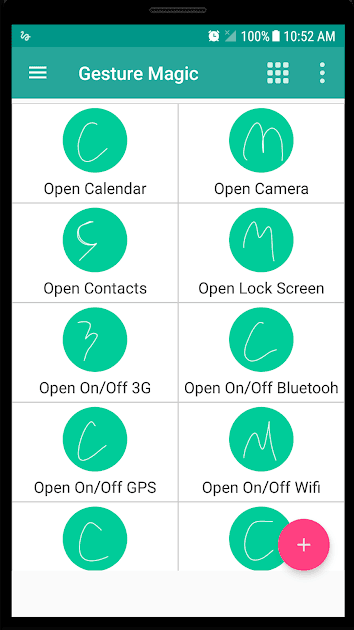 This is a free Android app that provides many attractive features such as multi-touch gesture drawing, a floating button to start the app, and more.
READ ALSO: Android Phone With Gesture Control Facility
Conclusion
I hope guys that you'll like this list of gesture control Android apps. But, I want to let you know one thing that most of the gesture controlling apps or those apps which increase the productivity of your phone need your phone to be rooted.
So, make sure about that and if you're thinking to root your Android phone, then must read this article on why should we avoid rooting. Good luck!