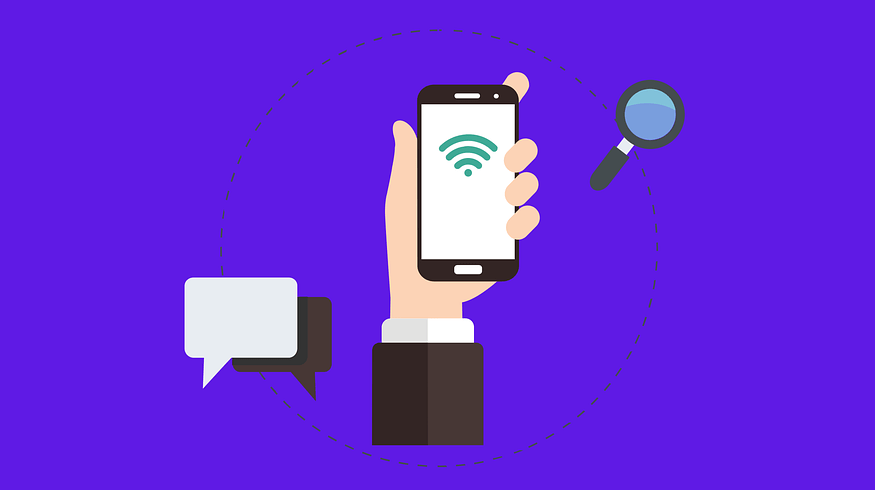 It may happen many times that we misplace or lose our smartphone in our own home or anywhere else and then go on trying to find it. And sometimes it got so irritating to keep searching for the phone again and again. But here's a solution to it – you can use some of the best free Android apps to track your lost smartphone.
These free Android apps to track your lost smartphone are really amazing because they also help you to track your phone even if your smartphone is stolen. So, no need to worry if you misplaced your smartphone. Even if you lost your phone, just install any of these apps and track the live location of your smartphone quickly.
Best Android Apps to Track Your Lost Smartphone
There are several reliable and efficient Android apps available that can help you track down your lost smartphone with ease. These apps provide real-time location information on your smartphone with additional security features like remote ringing and data wiping.
Whether your phone was misplaced or stolen, these top-notch Android apps will assist you in tracking your lost smartphone swiftly. Let's explore the top five free Android apps to track the lost smartphone, and that can save the time that you waste in searching for your misplaced smartphone.
Designed by Google, Find My Device is the best free app to track lost smartphones. It is specially designed for the Android app to track and locate the lost smartphone. To track your lost smartphone with the help of the Find My Device app, you just have to log in to the app on any other device with your ID & password. You have to log in with the same ID that you have been using on your lost smartphone.
After your login, you will see the list of devices in which that Gmail ID is active. You have to select which one you have to find. After selecting the device, you will be able to see the location of your smartphone.
Along with the live location, the app has features that allow you to play sound, secure the device, and erase the device. With the help of these features, you can easily find your lost smartphone, whether in your home or someone has stolen it. And one more thing, this app is completely free. You can use all features without paying.
Wheres My Droid is an amazing free Android app to track your lost smartphone. If you misplace your phone in your home, this app increases the ring volume on the flashlight and vibrates your smartphone or automatically turns off your phone's silent mode.
To do so, you need to log in to the commander account on any other device and give a command to start ringing. As soon as you give a command to ring, your smartphone will start ringing and vibrating, and you will get to know where your smartphone actually is.
Also, you can get to know the live GPS location of your smartphone from the commander account. It has more advanced features like clicking photos, locking the device, deleting the data, etc. These features can help you to find your device if someone steals your smartphone. But these advanced features are available in its Elite plan, which is paid.
Here is another cool app to track lost smartphones. This app allows you to ring the smartphone, track live location, location history, etc. Including GPS tracking, the app comes with multiple other features that also help you if you have lost your smartphone. It also has Anti-theft features that keep your smartphone safe from being stolen.
To track your lost smartphone with the help of the Find My Phone GPS Tracker, you have to log in with your Gmail ID, which is active in your lost smartphone. After logging in, you can track your lost smartphone. Also, you can activate the features that will turn on the flashlight and vibrate the phone if anyone touches your phone, unplug the charger, and remove it from your pocket.
The next amazing free Android app to track your lost smartphone is Find My Mobile. It has similar features to the last one including Ring My Phone, Don't Touch My Phone, Charger Detection, Anti Pocket Snatching, Compass, etc. And all these features work very similarly to all the other apps that we have already discussed.
Extra features that this app carries are Lock Phone and Compass. If you lose your smartphone, you can use the Lock Smartphone feature and lock your phone remotely so that no one can access your data on your mobile. All around, this is also a good app that you can use if your smartphone is lost or misplaced.
The last free Android app to track lost smartphones is Track Viewer. It's different from all the other apps that we have discussed. It is a monitoring app with features like video monitoring, Remote recording, emergency alert, etc. It also has a location tracking feature, but, as mentioned earlier, it works differently than other previous apps.
You need to pre-installed this app on your smartphone to track location. Unlike other apps, this app allows you to get the live location of your lost smartphone only if that lost smartphone has this app. Moreover, this app doesn't have other features like remote ringing, data wiping, etc.
Conclusion
To sum up, these free Android apps to track lost smartphones have radically transformed how we manage the unsettling circumstances when our devices go missing. With features such as remote ringing and location tracking, these apps ensure a sense of reassurance and provide a practical means to locate and find lost smartphones. Opting for these Android apps is a wise decision for individuals seeking a dependable and effective method to track their misplaced or stolen devices.