Gmail is most popular email service run by Google. People using Internet must have an email id to send and receive mails. There are many email services like Gmail, Hotmail, Yahoo mail etc. to create an email id. This article deals with how to create an email id using Gmail service.
It is very necessary to be an email id because if you want to create a Facebook account or any other account, you will need to have an email id. In addition if you create a Gmail account, you will be able to use several free services of Google like Creating a free blog using blogger, Webmaster tools etc. So, have a look on the following steps to create your free Gmail account.
Go to Gmail and Click on Create an account.
After click on it, you have to fill up a form related with your account details.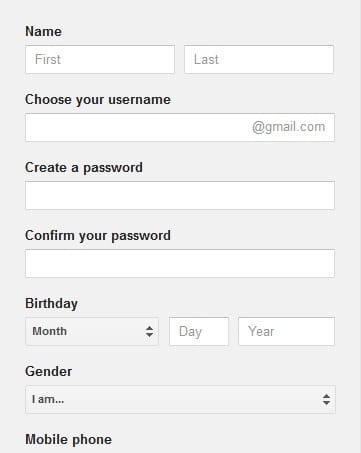 You can skip the Captcha verification and then you need to perform mobile verification in the next step.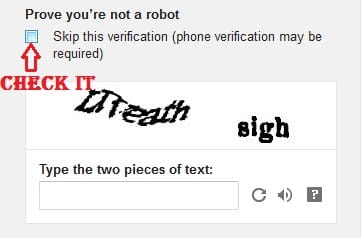 After filling the complete information in this form, Click on Next Step at bottom of the form.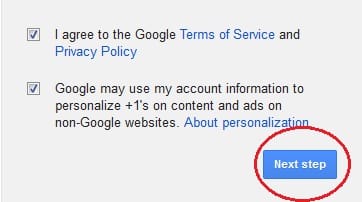 Here, you need to verify your Gmail account. As back you have skipped the Captcha verification, so now mobile number verification is required. As you Click on continue, you'll receive a verification code.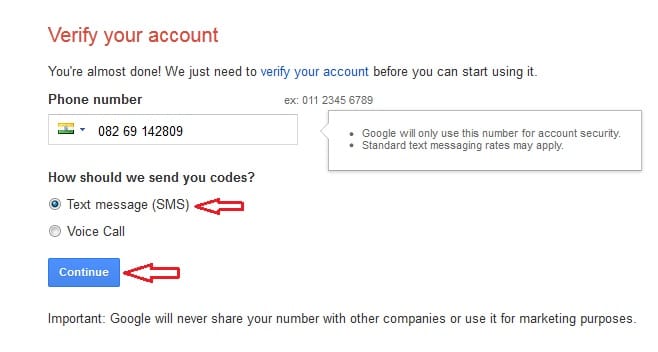 You'll receive a verification code on entered mobile number. Enter this code in the next step to verify your account.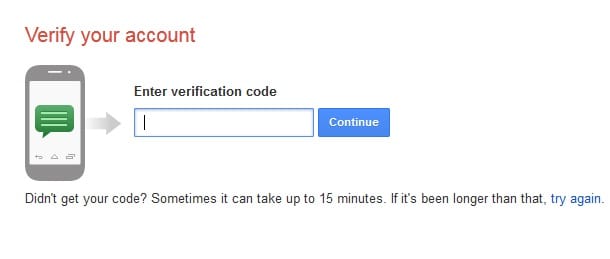 In the next step, You can add a profile picture for your new Gmail account. If you don't want, Click Nest Step.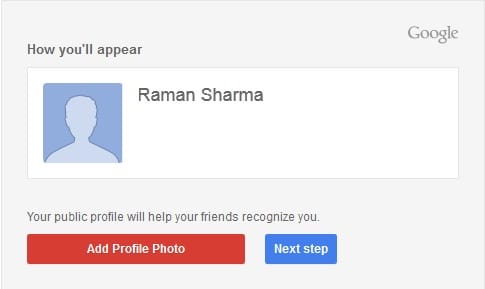 At last, Click Continue to Gmail to access your new Gmail account inbox.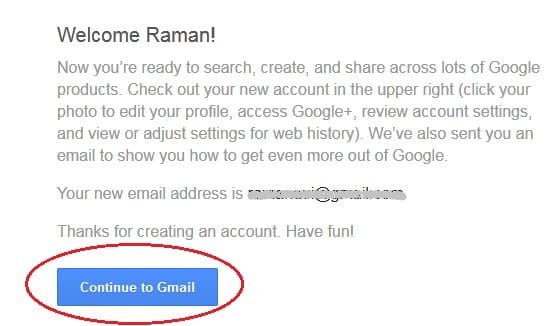 READ ALSO: How to Create Your Facebook Account
So, I hope after reading this article you'll not feel difficulty to create a Gmail account. Still if you're having any problem, tell me through a comment.