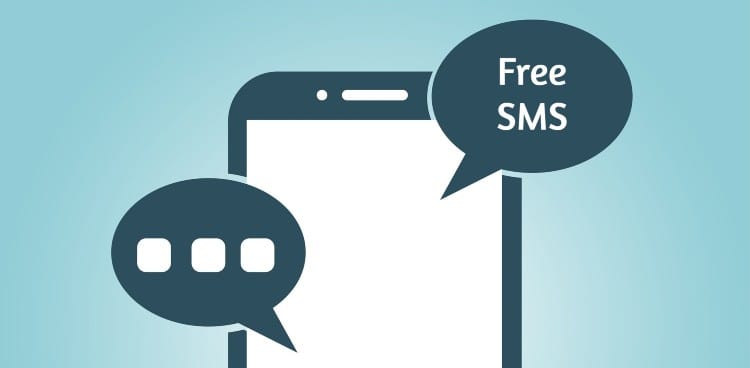 As the hiking price of products is increasing day by day, people are moving towards free services for their needs. But when it comes to staying connected to your dear ones, unwillingly you are unable to contact them or stay in touch. This is due to the unaffordable STD and international call rates. So today I am going to introduce such websites through which you can send free bulk SMS worldwide on any mobile.
From the following listed websites, some of them enable you to send SMS worldwide while some are only for India. For the details related to these websites read carefully the below-given lines.
RECOMMENDED: Send Free SMS From Your PC to Any Mobile
The top 5 websites to send free SMS in India as well as worldwide to any mobile are as follows:
Way2SMS.com is the world's largest personal messaging community which was launched in December 2006. People from around 130 countries use this website to send SMS through their cell phones to their loved ones. Through this website, users can send free SMS to any mobile.
Way2sms.com is a very easy and free way to send SMS. Just log in to way2sms and start using this free service whenever you want. It provides a facility of over 140 characters to text your friends and others whom you want to send SMS.
160by2 is another website that provides a service to send free SMS to your friends, relatives, and beloved ones. With the help of this site, you send free SMS to anyone in India.  You can send your highly personal SMS through this website. This website is also used by other countries such as Saudi Arabia, UAE, and many more.  Over 12 million people are using this website for its messaging services.
160by2 is a reliable and fast way to send SMS. Just log in to 160by2 and start using the awesome features provided by this site. You can send over 140 characters per SMS.
3. BulkSMSIndia.biz
BulkSMSIndia.com is a superb website to send free bulk SMS in India. BulkSMSIndia.com is a very good way to share news or any important information in a group. Since it provides the facility to deliver bulk SMS to a group at the same time. For this, you don't need to install any software just log in to your account and start using the free services.
BulkSMSIndia.com is a very fast and easy way to send bulk SMSs for free. This website provides you a shortcode to continue the use of its free services which are 56161 and 56767.
Afreesms.com is another superb website to send free SMS across the world. One of the awesome features of this website is that it provides delivery reports for all free text messages sent from its website. You don't even need to signup to this website to start sending free messages to any mobile number worldwide.
First of all, you will need to visit the website Afreesms.com and choose the country where you want to deliver the SMS. On the next page, it will show you three fields; one for entering the mobile number of the recipient, a text area to write down your message, and captcha verification. Once have written down your message and entered the captcha correctly, click the Send button to send the message. It will even show you whether the message is delivered or not.
READ ALSO: Popular Social Messaging Apps For Your Mobile
Textmefree.com is the ultimate website where you can send unlimited messages for free. There are various free text messaging services provided by this website like free text messaging sites, bulk SMS marketing services, SMS poems, funny text messages, funny text messages, and text message abbreviations.
Textmefree.com is an easy and reliable way to send SMSs for free. It doesn't matter wherever you live; the only thing that matters is that this site can help you to send free SMS in any country like Pakistan, India, Poland, UK, or anywhere else.