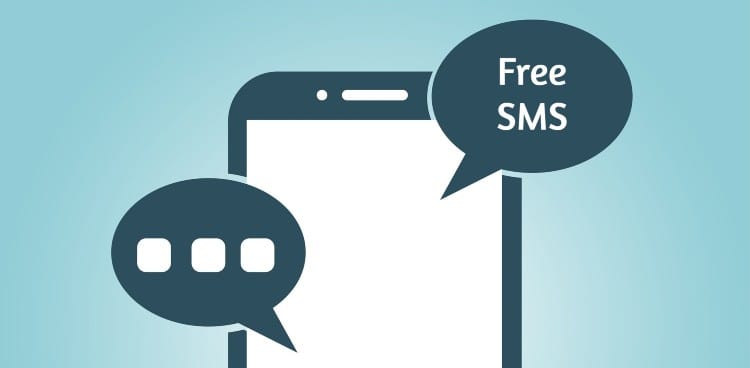 As the hiking price of products is increasing day by day, people are moving towards free services for their needs. But when it comes to staying connected to your dear ones, unwillingly you are unable to contact them or stay in touch. This is due to the unaffordable STD and international call rates. So today I am going to introduce such websites through which you can send free bulk SMS worldwide on any mobile.
The following listed websites enable you to send SMS worldwide while some are only for India. For the details related to these websites read carefully the below-given lines.
The top 5 websites to send free SMS in India as well as worldwide to any mobile are as follows:
Fast2SMS is basically a bulk SMS service that also allows you to send free text messages to any mobile phone almost anywhere in the world. So now, you can send free SMS from your computer and keep in touch with your friends quickly and easily by using this service.
Fast2SMS.com doesn't even ask you to register on the website to start sending free SMS from your computer to any mobile. Just visit the website and have full-on entertainment by chatting with your friends.
Another website that you can use for anonymous messaging. Except for some specific locations, you can use it to send SMS all over the world. Meanwhile, this website cares about your privacy and it claims it does not use IP addresses.
It is the most popular website for free messaging worldwide because of its characters limit. You can send 300 characters in one message. To send a text using this website, you just have to enter the receiver number and type your message.
Afreesms.com is another superb website to send free SMS across the world. One of the awesome features of this website is that it provides delivery reports for all free text messages sent from its website. You don't even need to signup for this website to start sending free messages to any mobile number worldwide.
First of all, you will need to visit the website Afreesms.com and choose the country where you want to deliver the SMS. On the next page, it will show you three fields; one for entering the mobile number of the recipient, a text area to write down your message, and captcha verification. Once have written down your message and entered the captcha correctly, click the Send button to send the message. It will even show you whether the message is delivered or not.
READ ALSO: Popular Social Messaging Apps For Your Mobile
Textmefree.com is the ultimate website where you can send unlimited messages for free. There are various free text messaging services provided by this website like free text messaging sites, bulk SMS marketing services, SMS poems, funny text messages, funny text messages, and text message abbreviations.
Textmefree.com is an easy and reliable way to send SMSs for free. It doesn't matter wherever you live; the only thing that matters is that this site can help you to send free SMS in any country like Pakistan, India, Poland, UK, or anywhere else.
SendSMSNow.com allows you to send free SMS (Text Messages) online to your friends and relatives in your country or foreign countries. In addition to its services, the site rises up with different features like making a phonebook to add your contacts, making groups that you like, uploading photos, and many more.
SendSMSNow.com switches to a very easy way to send SMS to the belonging mobile you love from across the world. So just, register now by filling the requirements and logging in to your account to have lots of fun.
The websites mentioned above are absolutely free and very easy to use. You must try them and have lots of fun chatting with your friend. So just, connect to the Internet, register your account, log in, and go full-on with lots of fun.