Everyone wants to get much free space to keep their documents and other contents safe. For this purpose Google Drive is the best place to get maximum free space.It is the free utility provided by Google. You have to log into your Google account at Google Drive. The service is primarily used from the browser using the web interface. But now you can add Google Drive to your computer for more comfortable use.
To integrate Google Drive with your computer apply the following steps :
First of all, go to Google Drive and log into your Google account.
Here, you have to click on "Download Drive for PC" or "Install Google Drive for PC".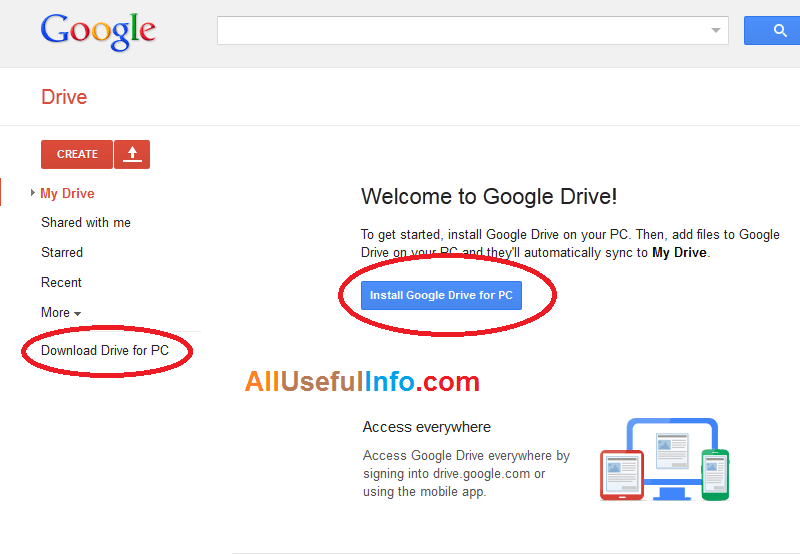 After installation, you'll see a Google Drive window and you must log in with your Google account to add Google Drive to your computer.
Now you can ignore the mobile number request and then click on "More".
Click on "Advanced Setup" which enables you to change the local folder for Google Drive.
Now you are ready to sync your docs with "Start Synchronization".
MUST READ: Free Alternatives to Dropbox
That's all guys, now enjoy the Google Drive on your Windows computer without having to access the Internet. Just see your files and folders from just your Windows explorer and you don't need to visit web interface to open your Google Drive. Good Luck!