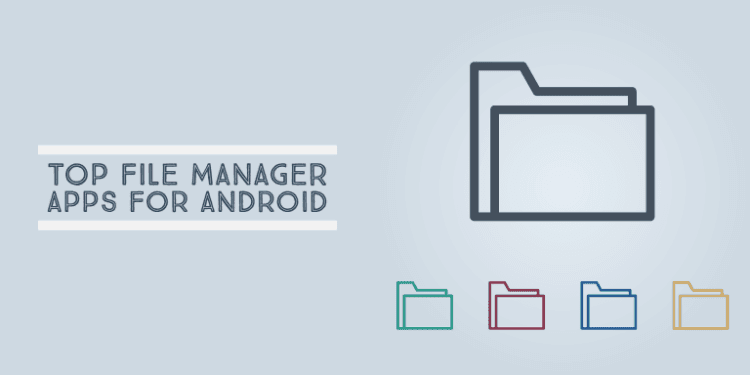 Sometimes users don't get satisfied with their smartphone's file manager app and look for third-party File Manager apps. For those users, there are various free File Manager apps for Android available in the market that can replace the existing in-built File Manager app.
This article contains a list of the top 10 free file manager apps for Android devices. Users who are unsatisfied with their file manager app should go through this list. For sure, they will find a replacement. Let you know all the below-mentioned apps are completely free and available in the Play Store.
The Best & Free File Manager Apps For Android
Here is the list of top free File Manager apps for Android smartphones. These file managers can help you with file sharing, file searching, file organization, cloud storage integration, app management, file encryption, and many more.
Total Commander is my favorite file manager for Android. It is available on the Google Play Store for absolutely free. There are multiple features of this app including Drag and Drop, a Built-in Text editor, Thumbnails for pictures, Bookmarks, Directory history, and so on.
Mi File Manager is a free, full-featured, and secure file and application manager for Android devices. It has over 100 million downloads and over 1.5 million reviews on Google Play. It supports tons of cool features: quick search, moving, deleting, opening, and sharing files, as well as renaming, unzipping, and copy-paste.
FX File Explorer is another great File Manager app for your android. It offers a new file browsing experience without any ads and any kind of tracking. It is a very attractive, eye-catching, and intuitive file manager. This is a feature-rich file manager with many interesting features including no advertisements, no tracking, multiple window support, usage view, and more.
X-plore File Manager is a dual-pane explorer that shows two folders at the same time. It is also a high-rated file manager app for Android which is reviewed and downloaded by hundreds of people. It shows folder hierarchy in a tree view. Its new updated version lets you duplicate files into the same folder.
Cx File Explorer with Clouds is the ultimate app to manage apps and files for your Android phone or tablet. It allows you to access your files on cloud storages. Apart from managing files, apps, and downloads on your Andriod, you can access your Android files from your PC with the help of Cx File Explorer. There is also a recycle bin to store your deleted files.
This File Manager, developed by Google LLC, helps you to free up space with cleaning recommendations, find files faster with search and simple browsing, share files offline with others, and back up the data to the cloud. It has over 2.5 million reviews and 100 million+ downloads with high ratings of 4.7 out of 5 on Google Play.
Amaze File Manager is an open-source file management application for Android devices. It provides a user-friendly interface to navigate and manage files and directories on your device. The app offers features such as file and folder operations (copy, paste, delete, rename), built-in file viewers (for images, videos, and documents), app manager, root explorer (for rooted devices), and support for various cloud storage services.
It is another one of the legendary free File Manager apps for your Android phone or tablet. It lets you manage all your files, whether they are stored in your device's memory, microSD card, local area network, or cloud storage accounts. Solid Explorer File Manager allows you to copy, move, rename, delete, or share files to and from any of your storage. It also lets you browse and access your files by category.
File Manager is the ultimate app for managing your files on your Android phones and tablets and cloud storage servers. It is one of the most popular File Managers for Android. It has various features to manage files like compress files, PDF reader, clear master, recycle bin, downloader, hider for private videos, etc. Also, it allows you to save Whatsapp and Telegram's status on your smartphone.
Ghost Commander is a dual-panel, customizable, ad-free, and open-source file manager that will let you manage your files very easily and interestingly. As you know rooting is always a dangerous task, this app lets you tweak your phone in root mode without rooting the phone.
Conclusion
If your Android device doesn't have any in-built File Manager or not happy with your default file manager, you can install any of the above-listed file manager apps to manage files on your Android phone or tablet. Nonetheless, I will recommend you ignore them if your own built-in manager works fine because as more apps you will install on your device as poorer the performance of your phone will be.