The craze of online shopping is dancing over the heads of everyone. It's truly a fantastic way to save our important time despite wasting in shopping in a mall or anywhere else. But, due to the number of online shopping sites, it's also difficult to find the best deal for a product because prices on different shopping sites may vary. So, today I brought 6 popular and reliable price comparison apps to find the best shopping deals by comparing prices on hundreds of shopping platforms.
Whether you're shopping from India or outside the India like USA, UK etc., here are the best price comparison apps for all. So, find out the best price comparison app for you to save your money along with time.
Best Price Comparison Apps For All Platforms
Here's the best price comparison apps to find best shopping deals globally.
PriceGrabber (Android/iOS)
PriceGrabber is a worldwide popular price comparison app to help you quickly find out the lowest price on millions of products from thousands of online merchants and local stores.
It makes online shopping easier and happier by enabling you to find products, comparing prices in seconds on your finger taps. It also has ability of scanning barcodes to find products from thousands of retailers.
One of the most favorite thing of mine about this app is to set the price alerts to get notified when has been met.
This price comparison and barcode scanner app enables you to find out the best online and local prices for your products. So, with the help of ShopSavvy app, you can easily scan barcode to find guaranteed lowest prices.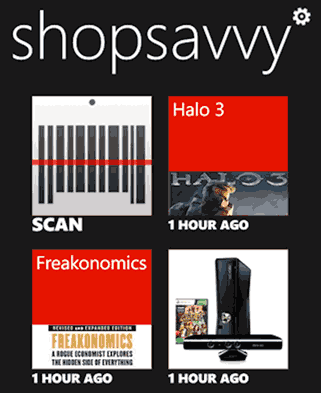 You can enable alerts on any search and get notified whenever there are new deals just for you.
So, rather checking multiple shopping apps or websites to find best deals, just have a few quick taps, narrow your search down to types of deals you like to get and let the huge discounts come to you in real time.
RedLaser (WP)
RedLaser is worldwide popular barcode and QR code scanner. It has the capability to scan all major retail barcodes (including UPC, EAN, UPC-E, and EAN-8) and QR codes.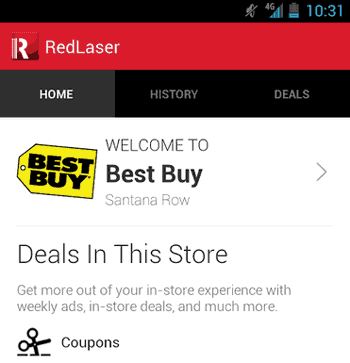 It searches millions of products across thousands of online and local retailers to find the best prices for you. It has many other features like discover the related products, accessories for products, easy, secure and fast checkout etc.
Best Indian Price Comparison Apps
Here's some India's best price comparison apps to find best shopping deals on Indian products.
Junglee (Android)
Junglee.com is India's popular product search and price comparison site for shoppers. Now as it has been launched its app, you don't need to visit the site for finding the best deals and offers.
The Junglee app provides you easy to use interface for finding products and check for offers within over 2,000 online shopping sites. With this Junglee Android app, you can find new as well as used products from various online shopping websites and from local sellers.
CompareRaja (WP)
CompareRaja.in is leading price comparison site in India established in July 2012. You can compare prices of Mobiles, Tablets, Cameras, Camcorders, Hard Disks, Laptops, Printers, TVs, ACs, Refrigerators, Washing Machines, Microwaves and Books etc.
In addition, you will also find 10,000+ discount coupons from 100+ popular online stores.
CompareRaja's price comparison services can also be accessed through Mobile Apps. (Android, IOS and Windows) and Browser Extensions (Firefox, Chrome) which just adds to your convenience.
MySmartPrice (Android)
It is another India's popular price comparison engine that scans over 100 websites like Amazon, Ebay, Flipkart, Snapdeal, Myntra, Jabong, Shopclues, Homeshop18, Tradus etc. to get you the best price for over 10 Million products.
This price comparison app also brings the best deals, offer and discounts at your fingertips. You can also easily find information abo0ut shipping charge, cash on delivery availability and credit card cachbacks with this app.
YOU SHOULD ALSO READ:
More!
However, after using the above mentioned price comparison apps you won't need to go anywhere else for finding the best shopping deals. But still, you can't underestimate one more platform for best deals on shopping products which is running by the greatest technology giant of the world – Google Shopping. Of course, Bing Shopping was also a great CSE (Comparison Shopping Engine) but sadly discontinued in October 2013.