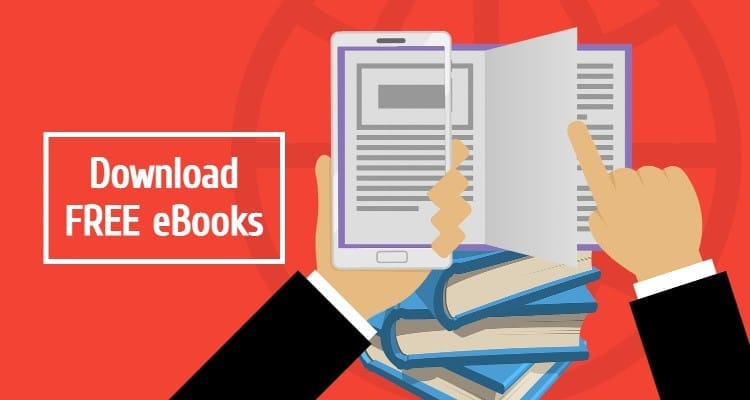 Today, in this competitive world we need to gather more and more information on different topics to succeed in different areas. And to gather more and more information we need to read lots of books.
It is not possible for everybody to buy too many books because some of these books cost too high and we all couldn't afford them. So, free eBooks can be a great option for those who wanna read more but don't wanna spend more money.
There are several websites where you can download free eBooks online. In this article, I'm going to enlist several websites that can help you to download free eBooks on whatever topic you want.
The Best Websites to Download Free eBooks
If you're fond of reading eBooks in different genres, the following 10 websites will be useful for you as they will allow you to download eBooks in your favorite genre for free of cost.
On this website, you can discover thousands of new eBook authors in different genres; fiction and non-fiction. This website has eBooks to download in hundreds of categories that you can choose according to your interest.
Not only the eBooks, but this website also features audiobooks. The website makes it very easy to search for your favorite eBook and download it on your device in seconds.
This free eBooks downloading website contains eBooks related to computer science, engineering, and programming eBooks. This website does not host the pirate books and doesn't even link to them. The books available on this website belong to the author and the publishers. Each author and publisher has its own terms and conditions in the form.
This website consists of a huge amount of eBooks related to computers, programming, mathematics, technical books, lecture notes, and many other books and tutorials. This site contains most of the eBooks related to computers and applications and all you can download absolutely free of cost.
With lakhs of new monthly visitors and thousands of new members, it is one of the most famous e-book platforms. Countless books are available here. The Open library lets you download, borrow, and read books online. But, all the listed books are not available to download on Openlibrary.org as some of them are premium. Moreover, you can also list your book here.
Manybooks.net offers you multiple categories of books like romance, action, science fiction, non-fiction, fantasy, etc. from famous authors. The website offer books in more than 50 languages, including Sanskrit. Here, you can directly search for any book and proceed to download it by registering with a Gmail id.
Bookyards is a completely free website to download E-books. It runs on donations. It has 24,379 free e-books to read, 6,709 top authors, and 851 publishing members. And the interesting thing is you don't have to log in here, you just select the book and download easily.
This one is different from all other listed websites. Synfusion is a tech-based platform that works for multiple companies. Additionally, it offers 200+ e-books free to read and download. And all these listed books are based on data science, web development, gaming, database, etc. To get the free books on Synfusion, you have to open its Learning & Support page, and then click on e-books.
Thousands of technical eBooks that are core computer science, networking, programming language, system programming books, Linux, mathematics, electronic, medical, and many others are available on this site free of cost.
Gutenberg.org offers more than 60,000 e-books to download for free and online reading. All the listed books on Gutenberg.org are copyright outdated. You can download all these books for free. Here, you can download the books in multiple forms like HTML, kindle, and plain text.
With a vast collection of e-books, BookRix is another website to download e-books for free. Although, all the listed books on the website are not available for free. You don't need to log in or sign up to download books on BookRix. Moreover, you can also read books online on this website.
Must Check Before You Go:
Conclusion
Amazon is very popular for selling eBooks and there are many more websites also selling eBooks online. But, I know after knowing about these free eBook downloading websites, you won't spend money on eBooks.
But also admit that there is always a great quality difference between a free and premium product. So, don't underestimate the quality just because of getting eBooks for free. I agree that this may be a great resource for those who're unable to afford the money for reading books.