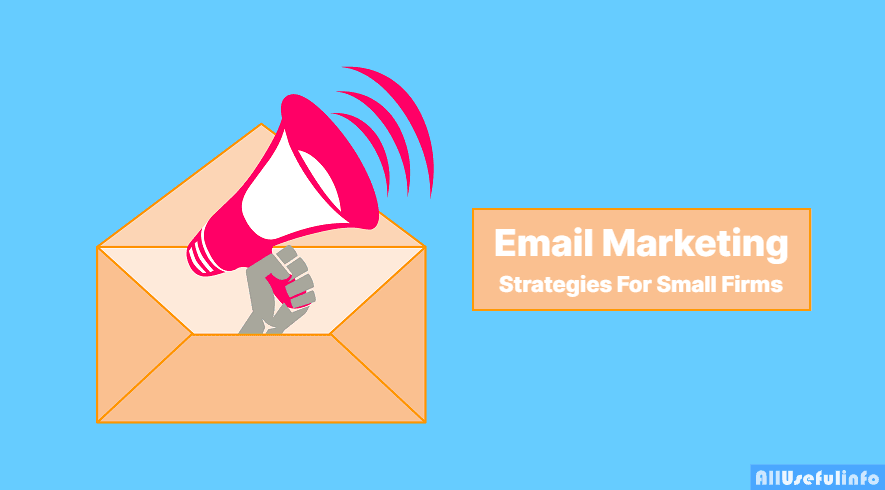 Small businesses face unique difficulties and restrictions in marketing and communication more than big firms. The management of a sizable customer base and maintaining records for the development of long-term relationships is extremely difficult due to a lack of manpower. Unfortunately, owners must make concessions and adjust to important elements including growing their clientele, managing their connections with current clients, and controlling their brand's reputation.
Although outsourcing is a good option, it is costly. Alternatively, you can use some email marketing platforms that are specially designed for small firms, like Constant Contact, Moosend, Drip, and Convert Kit.
The appropriate email marketing strategies can boost your firm's growth by 38–40 times. Email marketing facilitates client connection, saves time and money, and allows you to build your brand's reputation. A flawless marketing plan gives your company a direction for sustained success. In this article, I'll share the 10 best email marketing strategies for small firms to try in 2022.
Why These Email Marketing Strategies Are Important For Small Firms?
The email marketing strategies mentioned in this article give an action plan for the execution of email campaigns to achieve goals. Here are some major reasons why these email marketing strategies are important for small firms.
By using the below-mentioned strategies, you can design and personalize your emails for desired goals.
These strategies will help small businesses in managing activities to build long-term and meaningful relationships with customers.
Small firms can convey their message to a large customer base in segments, like a particular segment for sales, another segment for membership or store visits, etc.
Strategies like optimizing welcome emails will help you get more clicks to your emails with fewer efforts.
These strategies give an action plan and blueprint to your email marketing campaigns.
These marketing strategies will help you analyze customer behavior, and how are they responding to your emails.
After analyzing customer behavior through these strategies, you can promote expensive or similar products to your frequent buyers and boost your sales.
These email marketing strategies save you time and costs for promotion.
These strategies help you improve conversion rate, engagement, and brand loyalty which are the backbone of the growth of small firms.
Top 10 Email Marketing Strategies For Small Firms
Do you know what it means by right marketing strategies for small businesses? Every business has different nature and goals, and the right marketing strategies for small businesses can be defined as the art of achieving decided goals; the 10 best of them are given below:
1. Designate Your Goals to Achieve
You need a destination before you can set out on a journey. Be precise about your goals. For instance, if you want more customers coming into your store, more leads, or to sell solely your products, be specific about them. You won't be able to create a subsequent action plan without a clear aim. For small enterprises, some established objectives include:
More Leads
More Sales
Brand Promotion
More Traffic
2. Send Appealing Welcome Mails
For the first impression, you can create a single or multipage welcome email on board. Welcome Emails are to educate customers about your brand/services. Follow these valuable tips to create a perfect welcome email:
Use a polite and friendly tone.
Educate them about your brand, offers, and discounts.
Show your customer that you value them.
Show some gratitude for signing up and appreciate their business or contribution.
Use personalization and relevant images, try to bring a smile to the reader's face and make them feel special for you.
For example, you can consider Alison or Duolingo's welcome mail, which is simple but attractive and starts with a catchy tagline plus tips.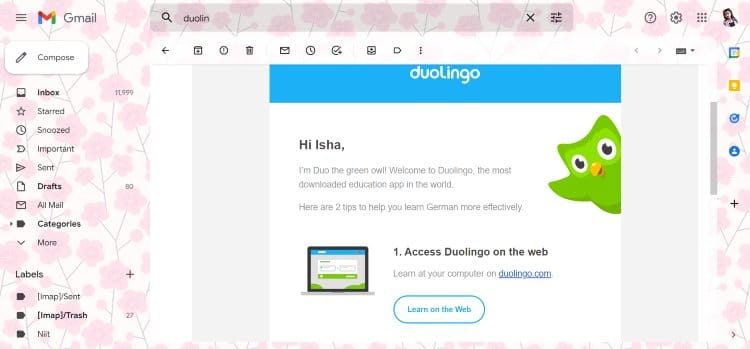 3. Use Irresistible Email Content and Subject Line
Small businesses must target their audiences more specifically and develop content accordingly. Keep in mind that if a mailbox has over 100 unseen emails, your email must be get noticed. This figure may also include more than a thousand unseen emails so it's important for small firms to create a subject line that is interesting and irresistible.

Put the most crucial information in the middle of your email and break it up into relevant sections. Don't forget to inform your clients of the advantages they may obtain.
Here are some points to follow while implementing this marketing strategy for the email campaign of your firm:
Try to avoid spam triggers such as Call now! Buy now! Cash or quotes. It affects the deliverability of email.
Use to-the-point words, narrate stories, and use a call to action.
Don't hesitate to share some free knowledge with your readers.
Create a small catchy Subject Line that compels your reader to open the Email. 17 to 40 characters are enough for a subject line.
Alternatively, you can hire a copywriter or content expert also. For a reference, consider this example of an online food delivery service starting with things one should creatively enjoy on Sunday. They conveyed a message to order food online: "Let us help to make it a chilled-out Sunday for you."
4. Segmentize Customers Based on Their Behaviour
Small firms can have a large customer base. Implementing the same email marketing strategy to the entire customer base won't work. Although managing a large group of daily new consumers can be difficult, you can divide your clientele into smaller groups depending on their interests and purchasing patterns.
Some users might return repeatedly to the same page. You can create a group for them and send them marketing materials pertaining to the category that they frequently browse.
Divide by engagement. For example, customers who frequently open emails and follow links.
Divide by open rate. Make a group of customers who have not opened emails in the last 6 months or less than 3 months.
Make a group by what they have signed up for or based on their purchase history.
Segmentize customers based on area, age, or city.
5. Upsell Cross-Sell Marketing Strategies
You can power up customer retention, loyalty, and sales with Upsell and Cross Sell technique. It allows you to generate more value from your existing customer. Upselling is all about selling an expensive and better product instead of the customer's first choice. For example, you buy a keypad phone and the shopkeeper asks you to buy a smartphone instead; this is upselling.
In cross-sell marketing, the seller tries to sell an extra product that is related to the primary product. For example, mobile phones with earphones, essential oils with diffusers, and meal combos.
Cross-sell and Upsell is the best email marketing strategy for small firms like eCommerce startups, online shopping websites, and bakeries, where people directly buy things. Here are steps for implementing this in email marketing:
Create segments based on behavior.
Relate with your audience and tell them how well you know them.
Make relevant offers that are simple to buy.
Educate the audience about the benefits of buying the offered product.
6. Re-engagement Campaigns
Each customer is valuable and surely you don't want to miss your potential customers. This is a way to re-establish your connection with lost and inactive customers by sending them re-engagement emails. Re-engagement emails are the no-cost option to retain inactive customers.
Consider these tips for re-engagement campaigns for small businesses.
Try to win inactive customers by giving offers or discounts.
Show them the reasons and benefits of staying in touch with your business.
Add interactive and query statements. It will help you to find out the reason for being inactive.
Send re-engagement emails before removing the customer from your list.
7. Create Seasonal and Occasional Offers
Typically, purchases are made on holidays or other special occasions like birthdays. Developing seasonal promotions will increase your product sales and consumer loyalty. In addition, you can utilize it to clear out extra stock as well. Send emails on a regular basis for the best outcomes; otherwise, you risk losing customers.
Here are some of the examples:
Christmas Offer
Summer Sale
Birthday Offer
Festive Sale.
8. Use the Fear Of Missing Out (FOMO) Technique
People value those things more, which are for a limited time. FOMO is an ideal and proven method to increase revenue and brand awareness. It can result in a quick response from your customer. Here are ideas to implement FOMO in your email marketing campaigns:
Run limited period offer campaigns.
Make an exclusive offer for a single day.
Put reviews and feedback on your landing page.
Create back-in-stock emails.
Reminders for left products in the cart.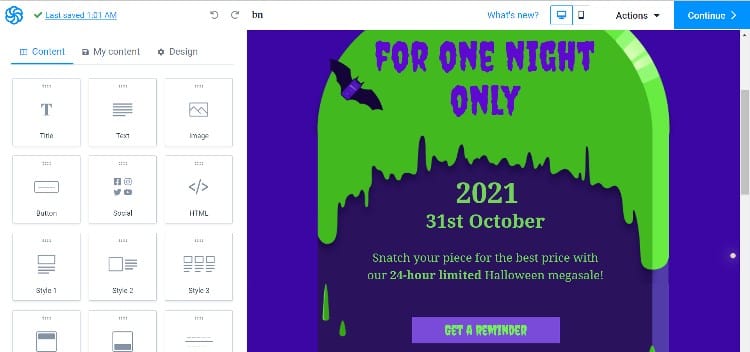 9. Implement Guerrilla Marketing in Your Emails
Guerrilla Marketing is a marketing strategy in which you grab your customers' attention with unexpected, exciting discounts or offers. You can improve affordability, and you will get your customers' attention with shocking images and offers. These tricks are cost-saving and easy to implement. For example, some most popular eCommerce websites run 1 Rupee sale discounts on specific dates.
Highlight the surprise in the subject line of the email.
Make it memorable.
Your offer should be understandable.
Make a long-lasting impact.
10. A/B Testing
It is difficult to analyze the campaign's open rate, CTR, and conversion rate for a sizable base. A/B testing which is also known as split testing enables you to compare the performance of two or more email campaigns to see which one has the highest open rates and results. It increases online traffic, lowers bounce rates, and analyses customers.
How to implement A/B testing in an Email Campaign? Suppose there are three newsletters. Consider these steps for A/B testing:
Set the goals that you want to achieve like open, purchase, and link click.
Split your email list into three parts and send the different designs of newsletters to each mail list.
Keep testing frequently and focus on one goal on a single test.
Track and analyze results with patience.
Conclusion
Email Marketing is the most effective approach for small firms as business owners can start from scratch without spending a tremendous amount of money. But, being a small firm, you cannot touch desirable goals without implementing the right email marketing strategies.
Above mentioned email marketing strategies are best for small firms to try in 2022 and are enough to start your campaigns from scratch.