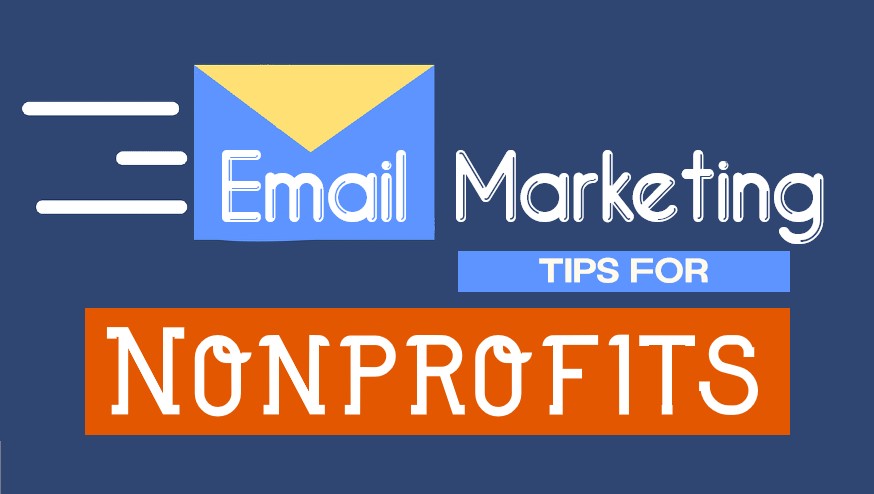 Email marketing is like having a magical megaphone that lets nonprofits reach out and connect with their donors in a personal and meaningful way.
Email marketing is like having a magic wand that keeps your awesome supporters in the loop about everything your nonprofit organization is up to – the latest initiatives, success stories, and exciting upcoming events.
But hey, before we dive into the 12 most effective email marketing tips for nonprofits, let's understand why it's so darn important!
Importance of Email Marketing For Nonprofits
Imagine you have an incredible nonprofit that's making a significant impact on the world. Now, the question is, how do you keep your donors engaged and enthusiastic about your cause? That's where email marketing swoops in to save the day!
It is like creating a tight-knit community for your organization, making your supporters feel like they're part of something really special.
When you shoot off those well-crafted emails, you're not just sending a bunch of words into cyberspace. No, no, you're inviting your donors on a journey with you.
You're sharing stories that tug at heartstrings, and you're giving them a front-row seat to witness the impact of their contributions. That kind of involvement fosters a sense of belonging and keeps the donations flowing.
12 Most Effective Email Marketing Tips for Nonprofits
Now, it's time to know about some effective email marketing tips for nonprofits. All of the below-mentioned tips work amazingly if you apply them to your newsletters with good creativity and a great presence of mind.
1. Know The Audience: The Donor Connection
Alright, let's start with the most crucial ingredient in your email marketing recipe: your audience! If you don't know who you're talking to, it's like whispering in the dark. So, take some time to get to know your donors. Segment your list based on their interests, location, and donation history; this isn't just about organizing names; it's about personalizing your message.
When you speak directly about what matters most to your donors, magic happens. It's like showing up with a thoughtful gift tailored just for them. They feel seen and understood, which makes them more likely to open your emails and engage with your content. And remember, a happy donor is a giving donor!
2. Building Your Email List: More Love, More Reach
You've got your incredible stories and personalized messages all set to go, but wait, who are you sending them to? Building a robust email list is the key to expanding your reach and spreading your message far and wide.
Let's get people on board with the magic of your nonprofit. Start by adding opt-in forms to your website, so visitors can easily subscribe to newsletters and updates. That's like having an open invitation to the coolest party in town!
And don't forget about your social media superpowers. Use that online presence to encourage people to join your email list. How? Well, you can offer them something exclusive for subscribing. People love being in a secret club with special perks, you know?
But we don't live in a virtual world alone, my friend. Get out of there and mingle in the real world too. Collect email addresses during events, seminars, and wherever your nonprofit is making a splash. Remember, diversity is the spice of life, and your email list will thrive with a mix of online and offline connections.
3. Sparking Engagement with Compelling Content
Now, here comes one of the most effective email marketing tips for nonprofits – the content! It's like the secret sauce that keeps your donors coming back for seconds (and thirds!). Personalization is the name of the game. Address your donors by their names, and let them know you appreciate their past contributions – it's like a warm hug through the screen.
But wait, there's more! You've got incredible stories to share and people love stories. Craft compelling narratives that tug at heartstrings and showcase your organization's impact. It's like inviting your donors to be part of a superhero team, saving the world, one donation at a time.
4. Engaging Designs that Wow
Okay, we've got our message on point, but we can't forget about the presentation. You wouldn't show up to a fancy gala in jeans and a T-shirt, right? Well, the same goes for your emails – they need to dress to impress!
With the rise of mobile devices, it's essential to make sure your emails are mobile-friendly.
A clear and actionable call-to-action (CTA) is like leading your donors by the hand and showing them where to go next. Whether it's making a donation, signing up for an event, or spreading the word, your CTA guides them toward that oh-so-important action.
And you know a picture is worth a thousand words. Use high-quality images and videos to captivate your donors and show them the impact of their support. It's like painting a vivid picture that leaves a lasting impression.
5. Subject Lines that Grab Attention
Now, imagine your email is a beautifully wrapped present. The subject line is the shiny bow on top, enticing your donors to tear open that email with excitement. So, put on your creative hat and craft subject lines that are concise, intriguing, and impossible to ignore. It's like giving them a sneak peek of the fantastic content inside!
6. Timing is Everything
Alright, now that we've got the content and design down pat, let's talk about one of the vital email marketing tips for nonprofits which is timing. You wouldn't call someone in the middle of the night, right? Well, the same goes for sending emails!
Keep an eye on your email frequency and avoid bombarding your donors with a flood of messages. It's like being that cool friend who drops by just enough to keep the excitement alive.
And while we're on the topic of timing, let's figure out the best time to hit that send button. Test and analyze open rates at different times of the day to find that sweet spot when your donors are most likely to engage. It's like having the perfect timing for a heart-to-heart conversation.
7. Nurturing Relationships for Lifelong Support
We all love feeling appreciated, and your donors are no different. So, send them thank-you emails that make them feel like the real heroes they are. Expressing gratitude and showing the impact of their contributions go a long way in keeping them engaged and excited about your cause.
Offer a little something special to your donors. Exclusive content, behind-the-scenes stories, or early access to events make them feel like they're part of an inner circle. It's like giving them a VIP pass to all the amazing things your nonprofit does.
You can ask your donors for their thoughts and opinions. It's like giving them a voice and showing them that their input matters. Plus, it's a great way to gather valuable insights that can help you improve and grow.
8. Tracking and Measuring Success
How do you know if your email marketing is working like magic? You measure it! Keep an eye on key performance indicators (KPIs) like open rates, click-through rates, and conversion rates. It's like having a secret sauce recipe that tells you how well your emails are resonating with your audience.
Ready to take it a step further? Conduct A/B tests to optimize your subject lines, email content, and CTA buttons based on real data. It's like being a scientist in the lab, experimenting, and finding the perfect formula for success.
9. Privacy Matters: Protecting Your Donors
We all love getting those heartfelt emails, but we also want to know our privacy is protected. Comply with data protection regulations like GDPR and the CAN-SPAM Act to keep your donors' information safe and secure.
And don't forget to provide a simple and visible unsubscribe option – it's like having an open-door policy where your donors can come and go as they, please.
10. The Power of Integration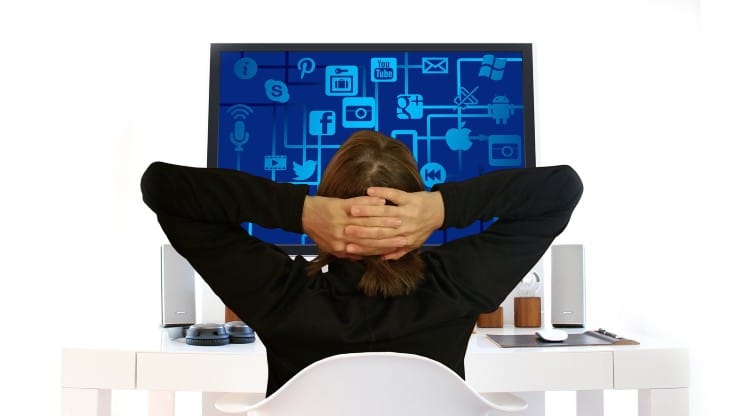 Email marketing is pretty amazing on its own, but when you integrate it with other marketing channels, it's like a superhero team-up!
Combine email marketing with your social media efforts to create a comprehensive strategy that reaches donors across different platforms. Integrating email sign-up forms on your website makes it easy for visitors to join your email list and stay in the loop.
11. Automation: Work Smarter, Not Harder
You've got a lot on your plate, and that's where automation comes in to save the day! Drip campaigns are like your trusty sidekick, allowing you to automate a series of emails that nurture relationships with donors over time.
And autoresponders? They're like having an assistant that sends automatic replies and acknowledgments when donors take specific actions, like making a donation.
12. Case Studies and Success Stories
And finally, we've reached the grand finale – the case studies and success stories! Share those heartwarming tales of how donors' contributions have made a real difference in the world. It's like a powerful incantation that inspires others to support your cause and join the mission.
Final Verdict
Just follow the above email marketing tips for nonprofits and see the magic. Email marketing for nonprofits is like a superhero cape! It helps you connect with donors, build strong relationships, and make a real impact.
By knowing your audience, creating captivating content, and using eye-catching designs, you can create email campaigns that leave a lasting mark. Always put your donors first, and you'll see your nonprofit soar to new heights.
So, go ahead, tap into the magic of email marketing, and watch your organization make a true difference in the world!