Are you looking for effective B2B strategies? If yes, you are at the right place. The term B2B stands for business to business. Here buyer and seller are both business owners. However, there is a misperception among people about B2B marketing and its business nature.
This article will give you abstract information about B2B marketing and B2B marketing strategies. The B2B market is broad, and companies have their own guidelines. Alibaba.com, Tradeindia, and Indiamart are three big B2B portals, and these three companies have entirely different working from each other. So, how to build a result-driven strategy for business? Here, you will get the answer to your doubts and clarity.
In this write-up, you will get information about B2B business, its significance, B2B marketing strategies, and the advantages and limitations of B2B marketing. Before diving into the depth, let's know more about B2B business.
What is B2B Business?
B2B refers to a business relationship between two business owners. In this kind of business, the buyer is a seller for others. For example; A Manufacturing unit sells its products to a company that supplies goods to wholesalers or distributors. Here the consumer (wholesaler/ distributor) is a seller for others. This is how B2B business works. B2B marketing is about promoting products/ services to other businesses.
This is why this kind of business is known as business-to-business. This type of business is based on bulk deals. Moreover, people who don't know about bulk think that anything in huge quantity will be considered bulk. The important thing is that price should also be high along with the quantity.
For example, if a person buys 1-ton scrap worth only 5000rs but a person who buys one laptop or mobile worth Rs 1 lac. As you can see, the quantity of scrap is higher, but the price is low, so it would not be considered a bulk deal.
Why Do We Need B2B Marketing?
There is another perception among people that B2C marketing is enough and better. B2C marketing targets business to the consumer, while B2B targets business to business. B2B marketing is essential for smooth supply chain system flow. B2B marketing is also important for higher ROI and long-term business opportunities. Let's know more about the significance of B2B marketing to understand it more clearly –
For a comprehensive end-distribution plan.
Cost reduction of products and services.
Opportunities for innovation.
Lower operating cost.
Less competition and precise requirements.
Easy to get big leads.
10 B2B Marketing Strategies For 2022
Check out these 10 B2B marketing strategies, effective in 2022, to promote your product and services to other businesses.
1. Customer Research
The first powerful Strategy is research on customer behavior. In this kind of business, your customers are business owners. Your product can be anything but proper research can help you to be more specific for your client. In B2B, you sell your products to another company, not an individual buyer.
Research could help you identify the behavior and requirement of your buyer company so you can plan to sell your products better. It is also beneficial for creating a long-lasting business relationship.
Suppose you run a restaurant and buy water bottles from a direct manufacturer or supplier. Here you are a buyer for a water bottle supplier or manufacturer; while you are not a direct consumer, you will sell it to others. Before buying water bottles, the restaurant owner will enquire about size, price, packaging type, and whether they can supply enough quantity in a month.
Similarly, water bottle supplier can promote their products to other parties by researching monthly requirements and what kind of packaging they prefer, like bottles, pouches, or glass. These proposals are more specific as the buyer gets details about their needs.
2. Publicize Your Business at Trade Fair
Trade fairs, Tradeshow, or trade exhibitions are events where multiple companies participate and promote products or services. This is an excellent opportunity to develop a healthy business relationship with other vendors, including wholesalers and distributors. Promoting your business at various events is a mighty effective strategy for start-ups and already-running firms.
In this digital age hosting virtual trade fairs is another popular trend that is effective and cost-saving. Virtual trade fair saves time and break geographical barriers as well. You can attend international trade fairs from your actual location as well. There are higher opportunities that people will notice you and want to do business with you.
Apart from offline Trade Fairs, you can also participate in or host virtual Trade Fairs. Some popular platforms like vFairs, Hoppin, and Whova allow companies to host online events.
3. Use Thunder Power of Social-Media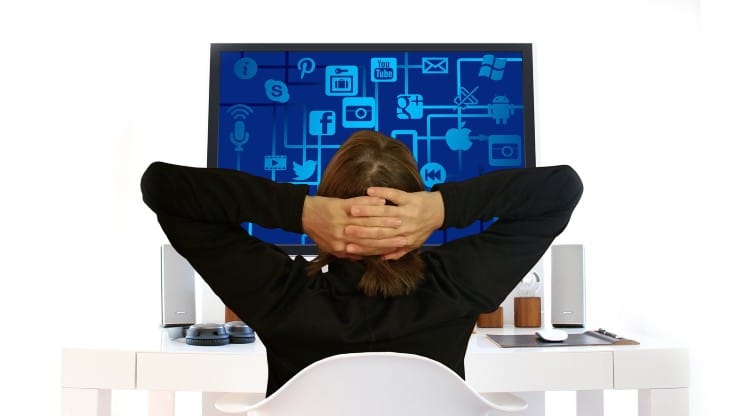 Social Media is a powerful medium for advertising your product to the right audience. You can run campaigns and also take feedback from your existing buyers. Social Media promotions win the trust of the buyers of your products quickly.
Research shows that over 60% of people check new companies or service providers on social media. There are higher chances of getting referrals. It's more convenient for people to believe in those companies that are available on social media as they can check genuine reviews and leave feedback.
4. Online and Offline Advertising of Products
Advertising is the most crucial point to promoting your business or services. It's a myth that offline advertising is dead while it is still adequate for a long-time impression. You can use various platforms like on-site activities, banners, broadcasts, and television ads to attract customers and make them aware of your services.
Apart from offline modes, targeting online methods is equally important. It also helps to retarget your existing leads. You will be in their mind as the best service provider/seller. Be visible on all possible platforms, including LinkedIn, Instagram, Facebook, Pinterest, and Twitter.
Top B2B companies use social media platforms to get leads and promotions. Their executives keep track of social media platforms. When a company raises a query, they move it to their sales department or directly communicate through chat to convert it into a paid client.
5. Onsite Forms and Inquiry Forms
Your website is your digital shop, and you can also use it to generate more leads. You can show inquiry forms on your website when a visitor is searching for any product or service on your website. Use these forms on multiple locations and ask the visitor to enter his details like email id or phone number.
You can use this data to communicate with the buyer and send him your quotations or proposals. This approach is practical for the conversion of even less exciting leads. Thousands of visitors are visiting your website every day.
They must have visited as they were looking for something; instead of losing this valuable data, you can use forms or OTP based registration process and contact them directly to convert them into paid clients.
6. CRM and Marketing Automation Software
CRM software keeps your marketing systematic and organized. You can also track your customers. This is useful for targeting a large base. CRM has all the details of your valuable leads, such as when they contact last time, the number of tips, etc. This information can be utilized for a conversion, and you can efficiently distribute it among different departments or employees.
Marketing automation software replaces manpower, and you can perform high-priority tasks in minutes. It brings all your marketing channels in a centralized manner. Choose the right marketing automation tool for better results.
7. Work on Closed Leads
Although everything is automated, there should be a platform where companies can directly communicate with other companies. This communication could be verbal or through email; while pitching your products, you will face several situations where the lead has purchased a product from somewhere else, or they don't want to change their existing supplier.
Instead of giving, you can close and save that lead for future requirements and send your quotations or catalog to them at discounted prices. In 80% of cases, leads convert easily when they get good quality products. Also, according to psychology, people take time to change their tastes, but once they like the new taste, they appreciate it more than the first one.
This kind of communication increases the chances of conversion and more business opportunities; moreover, companies can clear their doubt and raise complaints. You hire a team of employees for this particular task and also for retargeting your leads.
8. Webinar
Webinars are a standard and classy way to promote business with other companies and strengthen your relations. This approach works like a magic spell for those who want to expand their business in international countries. Hosting webinars are cost-effective and allow you to connect with other business owners.
There are several benefits of organizing webinars. Apart from hosting, you can also attend other's webinars. You can promote your products/services and assist your existing leads with their doubts and queries.
Webinars or similar online events target small groups; hence it is easy to target and get positive responses. You can plan and convince well for a small group instead of a large group. You can also record or post these informative webinars on your website or social handles as many.
9. Target C-Suits
C-suits are senior-level executives of a company who are involved in sell-purchase decisions. In short, they are the prominent people you need to impress to sell your products. Correctly approaching them can give you desired results. Try to be visible and approach them wisely for a B2B deal. You might be thinking, how?
First, check whether they are the right person for you by researching their company history and profile. You can know what they are buying and selling and their purchase history. Targeting C-suit echelons gives instant and long-term results.
10. Hit the Shark with Account Based Marketing (ABM)
ABM is a marketing strategy where marketing and sales teams collaborate with each other. They work together to fill the gap to generate more revenue. This is based on the 80/20 rule, where the team targets high-value clients.
ABM helps in targeting high-value accounts for a long time. Different parameters decided by companies declare these high accounts. Adopting ABM strategies allows you to find industry leaders as your clients.
Industry leaders are those companies who are the best and most well-established in their field. Getting this kind of lead can lead is great for your business to the highest benchmark.
Advantages of B2B Marketing
There is a broad customer range in B2B marketing who find exactly what you are looking for.
B2B business happens between two business owners; hence you have to target fix audience, which saves your time and effort. It is relatively easy to convince a small group instead of a large audience.
B2B decisions are taken by C-suit directly, so payments are rapid and in reasonable amounts. One-time payment has a significant role in streamlining business operations.
Current time is highly dependent on a data-driven approach. B2B websites can collect valuable data to make the right decisions for your firm.
B2B makes the supply chain smoother, resulting in small businesses operating without hassle.
Limitations of B2B Marketing
Sales cycles are longer in B2B marketing as decision-making takes time.
Some niche markets could be limited and unpredictable. For example, before, the covid market for masks and sanitizer was limited, but after covid, demand was so high to fulfill the requirement.
In B2B, business sell and purchase products in bulk, sometimes annual stock. There are chances of risk in some situations or changes in gov policies; For example, Thermocol disposable plates got banned in India, and suppliers and wholesalers faced loss as inventory was complete.
B2B takes time and is challenging when you want to sell or purchase urgently.
Conclusion
Above mentioned B2B Marketing strategies are proven for outstanding outcomes. The scope of B2B marketing is so high, and it is widely growing. All strategies, as mentioned earlier, are suitable for the latest trends and highly growing competition.
Although all companies have different guidelines and work methodologies from each other, these strategies can be implemented with any service. These galvanic strategies can increase your B2B sales revenue and improve growth results.