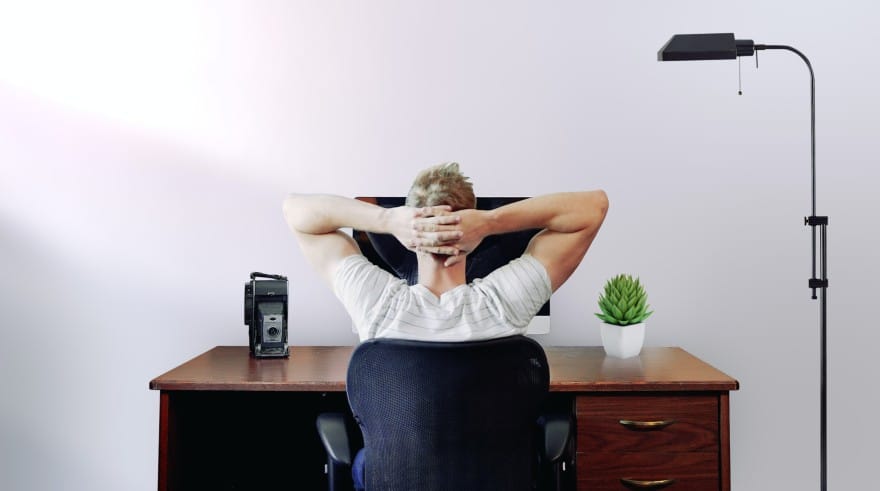 Everyone thinks working from home is like a boon, but it's not as cakewalk as it seems. No one knows that working from home culture has its own cons, and even this could be a total mess for an employee. But, to deal with its cons and make it healthy work culture, I have some effective tips for working from home.
If you are doing work from home and facing problems like a distraction, can't manage the balance in work and life, etc., you must follow these working-from-home tips. I can guarantee you that these tips will change your whole work from home experience.
10 Effective Tips For Working From Home
Before starting to follow these work from home tips, I want you to accept that this culture is not good as expected. There are some flaws in it. While it gives you more flexibility with your schedule, it also requires that you control yourself and maintain organization in your job.
And let me tell you that you are not the only one; millions of other employees with the same issues are there. Over time, they are improving it with the help of these effective tips for working from home, then what are you waiting for?
1. Have a Separate Workplace in your Home
The first tip for working from home is to have a separate workplace. Creating a dedicated in-house workstation can be a terrific way to increase productivity. Also, it provides fosters a calm, focused environment for working. So, choose a space in your house that can be solely used for work.
As well as ensuring you have a comfortable chair and adequate lighting, add any other equipment you might require, such as a desk, laptop, phone, and printer. If at all feasible, pick a spot where you have a door you can close so you can isolate yourself from the rest of your house and concentrate without interruptions.
2. Keep Telling Your Mind That You Are On Work
It's crucial to remain concentrated and productive when working from home. Keep telling your mind that you are at work is one of the effective tips for working from home. Because of the relaxing and friendly environment of home, the mind gets distracted.
To come over this, you have to keep your mind telling that you are at work, and that is more important. Initially, you can do it by staying sitting in your workplace, avoiding casual outfits, etc.
3. Plan Your Day
Having a complete day's planning is one of the most important tips for working from home employees. Doesn't matter if you are new to remote work or experienced. Planning your day is a must for healthy and balanced working culture.
If you don't plan your day, at the end of the day, you will see that you just wasted the day. No work gets done. So, plan your day, prioritize your work, including breaks, and set deadlines. By doing it, you will find that you have completed the work and spent quality time with your family.
4. Don't Mix Up Work Hours With Me-Time
Working from home can make the distinction between business hours and personal time hazier. Sometimes, you get so busy with your work that you can manage time for yourself. And it ends up with a lot of stress, anxiety, or dispersion.
So it's crucial to establish clear limits for yourself to prevent this from happening. Establishing a routine is crucial to ensuring that this doesn't occur. Set a schedule for your workday, making sure that it doesn't conflict with your personal time.
5. Keep Some Work in Advance
While working from home, you should have some work done in advance. It helps to meet office deadlines, keeps you stress-free, gives you the freedom to spend time with your family, and many more things.
When you are in the office, you have a proper mindset and working environment, and then you can do hand-to-hand work. But if you are working from home, you may have an emergency, or if you are not in the mood for work, then in that case, the advanced work will help you.
6. Give Yourself Targets
Here is the tip for working from home that most employees need to follow. Working from home can be a great way to get things done, but it can also be an easy way to procrastinate and waste time. To stay productive and get the most out of your work-from-home days, it is important to set yourself targets.
These targets can take many forms, from the number of hours you plan to devote to work to specific tasks you plan to complete. Having a clear idea of what you want to accomplish will help you make the most of your work hours and stay on track. Additionally, setting yourself small rewards for hitting your targets can be a great motivator and help keep you on task.
7. Don't Work Too Much
It's crucial to keep in mind that you shouldn't overwork yourself while working from home. It's crucial to achieve a balance between your professional and personal lives by taking breaks. Establish a schedule that works for you and follow it religiously.
Make sure you take breaks throughout the day and don't forget to include quick breaks for exercise and some downtime. Although working from home can be demanding, it's vital to remember that you don't have to put in long hours to succeed.
8. Peace of Mind is Much Important
Finding a balance between your productivity and your mental health while working from home can be very challenging. When working from home, looking after your physical and mental health is critical. You may reduce stress and stay focused by using easy tactics like taking breaks, getting enough sleep, and practicing mindfulness.
Setting boundaries with your family and friends, designating a specific workspace, and asking coworkers and mentors for help when necessary are all wise decisions. A good work-from-home experience can be ensured by creating a supportive atmosphere, both mentally and physically.
9. Stay Connected With Your Team
Doesn't matter where you are working but staying connected with your team is a must. Staying connected with the team helps you be updated with company activities, creates a working ambiance, brings excellent outputs, and, last but not least, cuts down your work stress.
While working from home, you can stay connected with your team through meetings, WhatsApp groups, Zoom calls, voice calls, Discord, and many social media platforms. You should keep mentioning the friendly behavior with your team members as you used to do in the office.
10. Be Motivated
Every employee who works remotely needs this effective working-from-home tip. Most commonly, it is found that employees who work from home get dispersed easily. Over time, they keep losing motivation and suffer from mental health problems. So, it is a must thing to be motivated.
And to be motivated, you can do such things as have a virtual party with colleagues and friends, celebrate small target achievements, spend quality time with loved ones, or also you can attend some online sessions.
Verdict Thoughts
All these effective tips for working from home could be game changers for every work-from-home employee. Along with all these working-from-home tips, I want to suggest all employees try hybrid work if possible.
In Hybrid work culture, you work from home and the office in a fixed cycle. If you would make it happen, it will solve half of the problems in working from home culture.