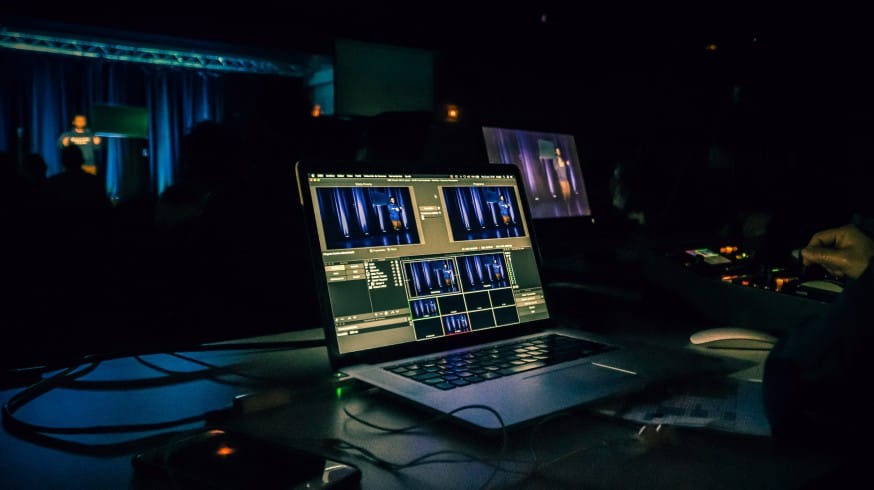 Do you love video games? So, there is a good chance you viewed streams on Twitch at least once. This platform attracts hundreds of millions of unique users monthly, spending long hours watching game streaming.
The best thing about all this is that any gamer can start streaming. For instance, Xbox One and PS4 have built-in tools for this purpose. Owners of gaming PCs (even a Linux PC) only need to have more or less gaming equipment, appropriate software, Linux applications, and a Twitch account. These are enough to start streaming, and the whole world can enjoy your skills in playing video games.
In this article, we will tell you how to start streaming games on a Linux PC, and what you need for game streaming.
Who Are Streamers?
First of all, let's talk a little about game streamers in general. A typical mistake for beginners, not only on Linux PCs, is a desire to imitate somebody. Keep your identity. If you look like someone on the Internet, your audience will quickly be on to you. You have to have your way of communicating. Be yourself or follow your original image.
One-game streamers create content around one offline game. You can stream CS:GO or Dota2, but competition is too high. You can choose a less popular game if you want to be on top. If you decide to change the game, you will lose the audience. Everyone will expect you to continue, and they will be upset if you don't.
Multi-game streamers spend a lot on buying new products. This option requires a good gaming PC with lots of features and high characteristics. And you will also have to think over the content in advance when there are no significant releases.
In general, try to play video games you are interested in, not those that attract more viewers. With one content, you will have one number of viewers, another — you will have a different number, and this is normal.
How To Start Streaming Video Games?
Twitch is a platform where real celebrities are born — streaming for a living. It's not enough just to play popular games and design your channel with gaming banner templates to succeed. The best streamers are those whose streams are really entertaining to watch.
1. Decide on a topic
Before you start streaming on a Linux PC and installing all possible Linux applications, you need to decide on the topic of your channel: What you will stream, and what you will tell your viewers about.
The first and easiest way is hype — follow the latest releases, accept any offers from the publisher (for instance, pre-ordering Deluxe editions), and focus on covering as many aspects of the game as possible. Your target audience is potential buyers of a new game. Your stream will help them decide on a purchase. But only if you focus on demonstrating the main features of the game.
The second way is to create a channel dedicated to a narrow topic. For example, you are a big fan of a certain genre — you understand both well-known and not-so-well-known products; you know a lot of stories related to such games. Great start, isn't it?
Prepare for each stream in advance: write a script, and train your playing skills well. So you will form your audience of users who want to spend their time usefully, learn something new, and chat with people who share their interests.
2. Get the necessary gaming equipment
Gaming equipment and accessories are essential components of game streaming, but it can't be denied that the main element is a gaming PC. To stream live on Twitch, you need a fairly powerful device with a stable Internet connection.
Moreover, one of the main things in the arsenal of every streamer is a web camera. If you are not afraid to show yourself and feel comfortable in front of the camera, then you should buy this device for yourself. However, initially, you can do without a camera. Some have even built their popularity on the mystery of what they really look like.
Furthermore, you need to purchase headphones, a comfortable gaming chair, and a microphone. The right microphone for gaming is one of the most crucial elements, as poor sound quality can scare off potential viewers.
3. Choose streaming software
You will need not hardware and a Linux PC only, but streaming software to start a career on Twitch or any other game streaming platform. The choice of the right software determines how the stream will look.
To be honest, the main difference between streaming on a Linux PC from other operating systems is Linux applications. In all other respects, as you may see, there are practically no differences. So, to start streaming, you will need to pay attention to Linux screen recording software since it's the basis of your streaming career.
Special Linux applications and screen recorders will allow you to demonstrate what is happening on the screen in high quality and resolution. OBS is the undisputed favorite among most Twitch users.
4. Subscribers and viewers
You can boost subscribers and viewers on Twitch with third-party apps, but it's better not to. Such actions are easily detected and stopped. We understand that it's hard to stream with no subscribers and viewers, but this is only the beginning.
Alternatively, you can open your stream on a couple of phones and a computer, and you will already have three viewers. Remember, try to stream like you have an audience.
5. Start a YouTube channel
Create your own YouTube channel to store stream archives. It will attract a new audience — they can find you on YouTube, get acquainted with your content, and join the live stream next time.
Don't be lazy and make short (up to 20 minutes) videos with the highlights of the previous stream. Such videos will also allow you to gain more subscribers — just add all the most interesting things to these videos. To do this, use the top video editing tools for streamers.
Summing Up
In fact, there are numerous nuances in in-game streaming. It's impossible to pick one thing. Of course, a powerful computer, Linux screen recording software, and an original idea play a significant role. The presentation of information, your diction, creativity, and the ability to keep the audience's attention is critical as well.
As you can see, it's not challenging to start streaming on a Linux PC. The main difference is Linux applications and the necessary software, which is easy to install. Everything else is basic advice for streamers.
After you build contact with the audience and stream consistently, you can already think about monetization. Keep in mind that you will have a long way to go with a lot of work. It may take a year or two or even more.
In any case, starting streaming not only on a Linux PC is possible. And we are sure that you will succeed!