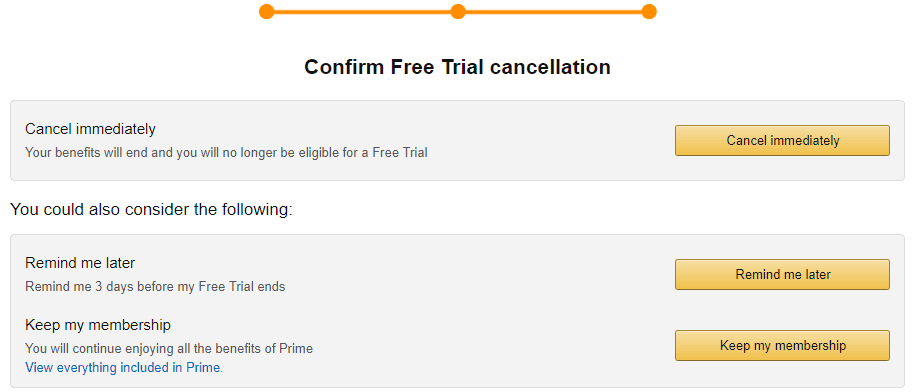 These days the video streaming services like Netflix, Amazon Prime, etc. are getting popular because of their outstanding collection of TV shows, movies, and web series along with the affordable plans that come with a free trial period for new users.
Recently, I signed up with Amazon Prime to try the content out there and the other benefits of prime members. But, truly saying I didn't find enough amount of interesting web originals and movies there. And therefore I decided to quit my one-month Amazon Prime Free Trial before getting charged at the end of the month.

In this article, I'm going to guide you on how you can easily cancel your Amazon Prime Free Trial without getting charged. And if you're on a Paid Membership plan but now want to end it, it's also very easy. Let's see how to cancel your Amazon Prime free trial and end your paid membership.
Here's How to Cancel Your Amazon Prime Free Trial
You would know that Amazon offers a 30-days free trial of its prime membership before becoming a paid member. And, to start this free trial, you've to provide card details but yes amount will only be deducted when the trial period will be finished.
In case, you don't like the prime features and services, you can anytime cancel your Amazon Prime free trial within these 30 days so that Amazon won't charge your card after the trial period.
To cancel your free trial period of Amazon prime membership, log in to your Amazon account, hover the mouse cursor over Account & Lists, and click the Your Prime Membership option.
Now, you'll see the End my Free Trial now link at the left sidebar of the page. You need to click this link to proceed to end your Amazon membership's free trial.
Within the next three steps, Amazon will offer you options to keep using its prime service. But, if you've decided, just click End my Free Trial now, click Continue to Cancel and then finally click the Cancel Immediately button to cancel your free trial of Amazon Prime Membership. If you choose to Remind me later option, Amazon will notify you 3 days before renewing your membership.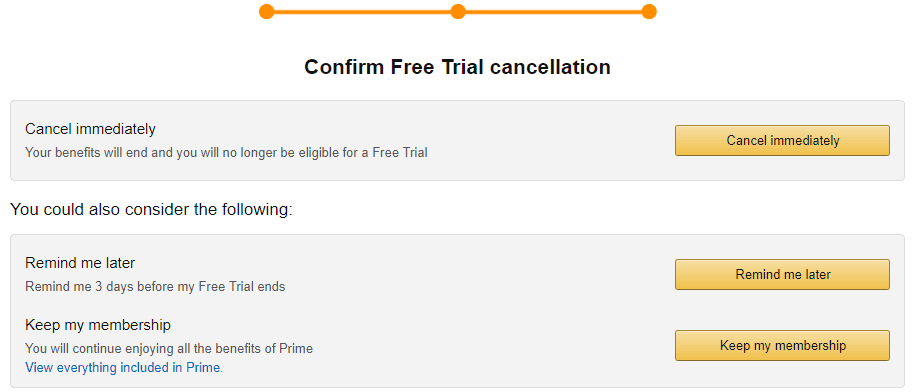 That's all about canceling your Amazon Prime free trial. Anytime within those 30 days if you cancel the trial, no amount will be deducted from your card.
If you're on a paid membership plan, you can end it by simply clicking on End membership. You can get a complete refund if you haven't used Amazon Prime benefits, including One Day Delivery, Prime Video, Prime Music, and the Kindle Owners' Lending Library. But, if you've used the benefits, there're still chances to get a partial refund.