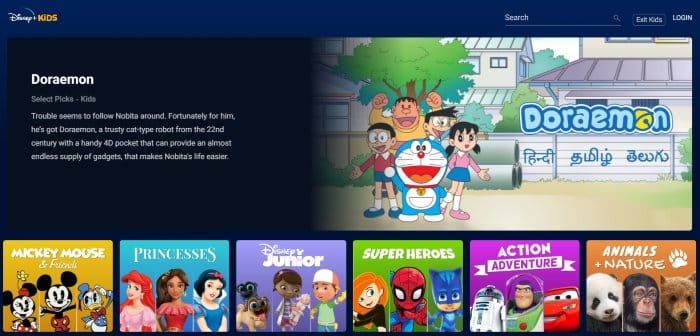 From watching movies to education, everything is turning online these days. There're plenty of websites to watch movies and TV shows online. But, watching anime and cartoons is another favorite thing of not only kids but all age groups. So, in this article, I'm going to share the 9 best websites of the year 2022 where you can watch anime and cartoons online.
Not only kids but all age groups people like to watch animes and cartoons and even some animated movies are only made for adults. Just because it's animated doesn't mean it's for kids. Well, in this post, you will find out the best websites on the internet where kids, as well as adults, can watch anime and cartoons online.
The Best Free Websites to Watch Anime & Cartoons Online
Not all the websites available on the Internet to watch anime and cartoons are free. Some of them need a subscription to start watching anime online. Well, let's check out the free places first to watch cartoons and anime online:
Cartoon Network is one of the oldest providers of kids' entertainment. Even in my childhood, I used to watch some of my favorite cartoons like Tom & Jerry on Cartoon Network. You will be happy to know that you also can watch the cartoons online on Cartoon Network free of cost on its official website.
You can either watch your favorite cartoons on its website or install the Cartoon Network's mobile app to watch on your smartphone. It's absolutely free of cost to watch cartoons on Cartoon Network. You even don't need to signup or register to watch cartoons on Cartoon Network.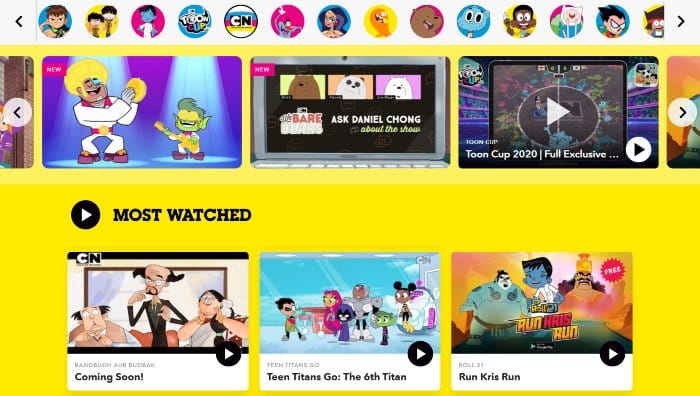 YouTube is a one-stop destination for different kinds of videos, music, movies, TV shows, cartoons, anime, etc. All you need to search through the search bar what exactly you want to watch and plenty of results will be out there for you.
You can find unlimited cartoons and animes on YouTube to watch free of cost. However, YouTube also provides a premium subscription to watch YouTube originals and ad-free access to your favorite cartoons and anime.
Zoro is the new kid on the block and it works as a blessing in disguise. With the number of already-known free anime streaming sites, it is extremely difficult for new sites to compete, but Zoro learns from their mistakes to provide us with a more pleasant and seamless watching experience. By doing so, Zoro has steadily gained massive support from anime lovers all over the world.
Like most of the streaming we have mentioned above, watching cartoons and animation shows online on Zoro is free of charge. What sets this site apart is that it is completely ad-free. Yes, you read it right! You can watch thousands of subbed and dubbed anime here in ultra HD quality, with fast load times, without any commitment, including sitting through several ads and popups.
Zee5 is an Indian video on demand service by Zee Entertainment Enterprises. As you will visit the Zee5 website, you will find a "Kids" category on the top which contains all the popular Indian cartoon shows and programs.
Watching cartoons on Zee5 is free of cost. You even don't need to signup to watch cartoons on Zee5. You can also download its mobile app to stream cartoons online through your smartphone. Zee5 provides a premium subscription too for ad-free access to all Zee5 originals and other shows.
CartoonsOn is an online service that lets you watch your favorite cartoons and animation shows online, on any device including your mobile device. CartoonsOn allows you to watch all your favorite cartoons online in one place in HD quality.
Whether you want to watch the old or new episodes of your favorite cartoon or anime shows, you can find everything here for free. This website doesn't charge you any subscription fee to watch any cartoon show, movie, or series. Read more about CartoonsOn.
DisneyNow is a website and mobile app for watching your favorite shows aired on Disney Channel, Disney Junior, and Disney XD. Its Disney Junior mode contains a complete entertainment package for kids which includes tens of interesting cartoon shows and games.
The best part of this website is that it's absolutely free to use. DisneyNow is completely ad-supported via sponsorships and TV commercials, as there's no subscription fee to watch cartoons or other shows. The only thing you need to know is that only the users living in the United States can watch on DisneyNow platform.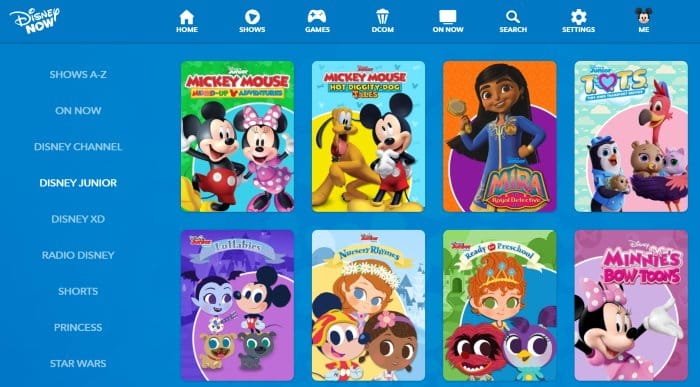 The Best Premium Websites to Watch Cartoons & Anime Online
Apart from the above-listed free places to watch cartoons and anime online, there're some premium websites too which ask for a subscription before you begin. Let's see which they are:
Netflix is the most popular online streaming service that offers a wide variety of TV shows, movies, anime, and cartoons. Netflix contains cartoons and anime for both adults and kids and the best part is that being a parent you can have a separate profile for your kids on Netflix. With the Kids profile, your kids will not have access to all Netflix stuff but the only content suitable for kids will be filtered out for kids.
On Netflix, you will find different kinds of cartoon shows, anime series, and animation movies for kids and adults. Netflix has different subscription plans from ₹199 to ₹799 a month.
Amazon Prime is also a premium source of online media streaming. In addition to movies and TV shows, it also offers different kinds of cartoons and anime series for kids. After the subscription, you'll find a separate Kids category where you'll see many cartoon series and animated movies for kids.
From kids' favorite Inspector Chingum to Super Bheem, you will find plenty of interesting cartoon series and movies on Amazon Prime Video. For a subscription, it costs ₹129 for 1 month and ₹999 for a year.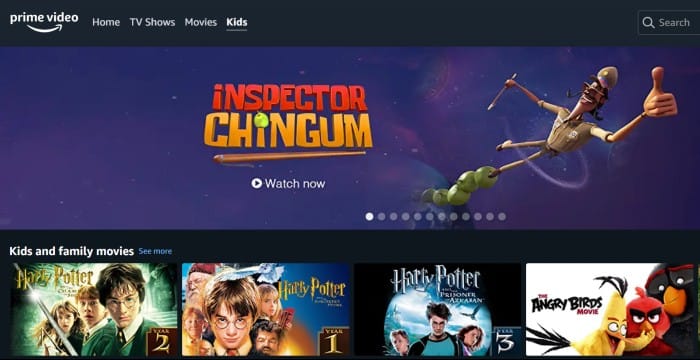 Hotstar is an Indian on-demand video streaming service owned by Walt Disney Company India and operated by Star India. It contains not only movies and TV shows but a great collection of cartoons and anime series and movies.
It has a separate area for kids' content. All you need to visit the Hotstar website and navigate to Kids and then you'll be able to watch all the cartoon shows and movies specially made for kids. But, all you need to have is a subscription. It has two kinds of subscriptions; VIP (₹399/year) and Premium (₹1499/year). For Indians, a VIP subscription is enough to watch cartoons dubbed in the Indian languages.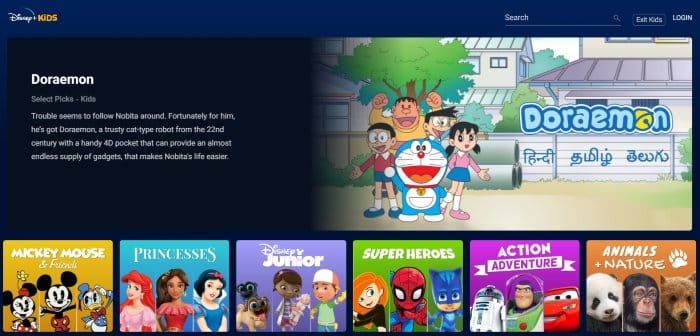 That's all. These 9 are the best websites to watch cartoons and anime online in 2022. If you want to enjoy a wide variety of cartoons and animes in one place, YouTube is the best option for you. For trying different or unique collections of cartoon movies, shows, or anime, you can go with the premium subscription websites like Netflix or Amazon Prime Video.