However, Android phones are nowadays very common among youngsters but still some new users might miss a few important things to do with new Android phone.
If you've an Android phone, it's not limited only to texting and calling, in fact there are lots of things you can do with your Android smartphone.
So, if you recently purchased a new Android phone, there are some settings or important things you need to do with the phone before start using it.
In this post, I'm going to tell you about the 10 very first things you need to do with your new Android phone. And even some of these settings are compulsory to setup.
[easy-tweet tweet="Here Check Out 10 Important Things To Do With Your New Android Phone" user="allusefulinfo" hashtags="NewAndroidPhone, SetupNewPhone"]
#1. Setup Your Google Account
Setting up the Google account in your new Android phone is the first ever step you need to do with your new phone. It's very important to setup your Google account because without having a Google account, you won't be able to access Google Play Store to install apps and games in your device.
So, whenever you turn on your new Android phone it asks you about your Google account. Here you need to login with your Google account. If you don't have any Google account you can create the one by tapping on New button on the screen.
Anyhow if you skipped that step or didn't show that notification automatically, you can manually do that from settings. Go to Settings > Accounts > Add Account > Google.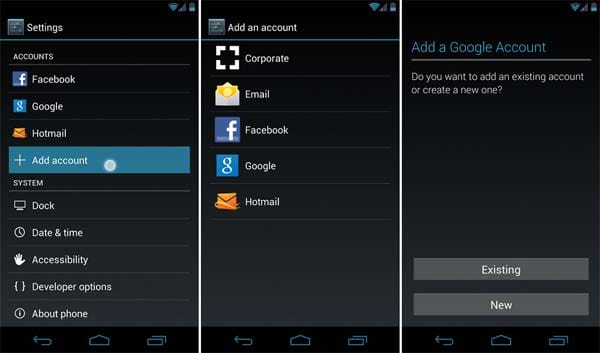 RECOMMENDED ARTICLES:
#2. Disable the Bloatware
Bloatware means the less useful apps that come with the device and waste your memory as most of them might be keep running in the background.
So, you should disable the bloatware in new Android phone to keep the performance of the phone up and up. You can disable them from Settings > Application Manager.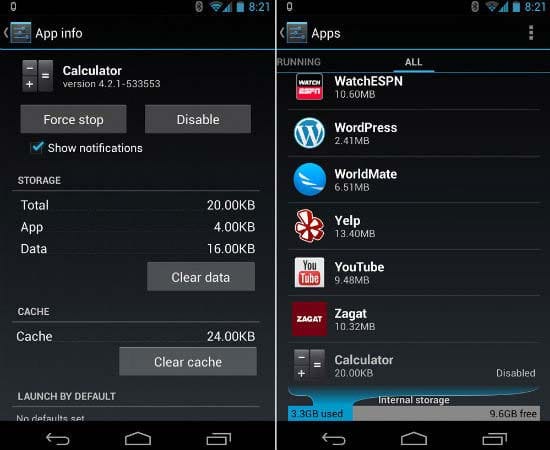 #3. Clean Home Screen
There are lots of pre-installed apps present on the home screen of new Android phone. So, for a clean home screen either you can easily transfer them to the next page of home screen or completely remove from home screen.
To do so, tap on the app icon and drag to the next page or simply drag it to Delete icon to remove it from home screen. Don't worry, app will only be removed from home screen and will always be available to your apps menu.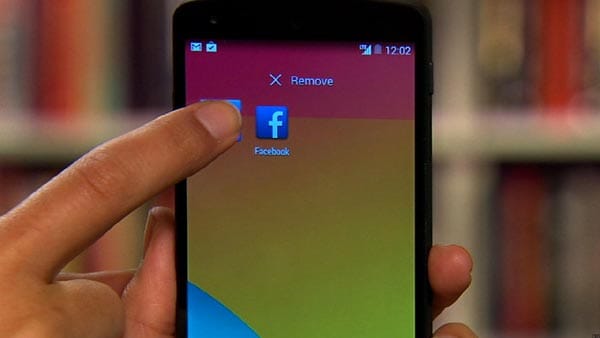 #4. Tweak with Gmail Settings
The Gmail app comes with the new Android smartphone. So, you need to set it up according to your needs. For this, tap on the Gmail app and go to Settings. Now, tap on your email address and here you can modify the settings preferences according to you.
#5. Set up Photo Backups
Dropbox and many others file backup apps available on play store but today I would like to recommend Google Photos. Google Photos is recently launched by Google to store your photos on cloud to keep them safe. This app will let you store unlimited photos on the cloud. And the best thing is that it's absolutely free.
So, just visit Google Play and install Google Photos app in your new Android phone and set up the photo backups to keep your memories safe forever.
MORE RELATED STUFF:
#6. Check out Google Play Settings
It's another important thing to check out Google Play settings in your new Android phone and make necessary changes.
For example, if you don't want to auto update Android apps, you can turn them off from Google play settings. You can read This Article to learn how to stop apps from updating automatically.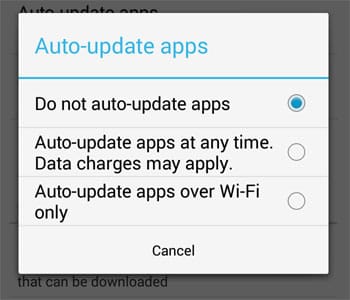 #7. Setup Android Device Manager
Android Device Manager is just same as Apple's Find My iPhone. It also lets you locate, wipe or lock a lost or stolen phone.
So, it's very important to set it up in your new phone to keep your phone safe forever. For this, go to Google Settings (separate from your phone's main Settings app) > Security and then go to "Android Device Manager".
here, you can decide which remote management features you'd like to enable. Once you've set it up bookmark the Android Device Manager website to find it out when lost or stolen.
#8. Download Some Essential Apps
In a new Android phone, there only a few pre-installed apps available whereas there are lots of Android apps that must have in your Android phone like social messaging or social media apps, favorite browser app, news app, mobile shopping app etc.
These kind of apps don't come with a new Android phone. You will have to install them manually from Google Play Store.
So, you can have a look on one of my previous articles in which I wrote about 10 apps must have in every Android phone.
#9. Sign in to Your Social Media Apps
Once you're installed the social media apps in your new Android apps, now you need to sign in to them. So, after installing the apps, take a few minutes to open the social media apps such as Facebook, Twitter, Google Plus and get signed in.
You should also sign to your company's accounts such as Samsung or Sony account or Moto Connect. Some of these services can connect to your Google account, while some require their own login.
#10. Silent Unwanted App Notifications
There may be many apps in your phone that you won't want to hear from in future. So, in this case you can turn the notifications off for any individual app.
To silent the notifications for any app, head to your phone settings app and go to Application Manager. Under the Downloaded tab, tap on the app you don't want to hear from and then simply uncheck the box for "Show Notifications".
READ BEFORE YOU GO:
These are just a few important things to do with your new Android phone, but expect these, there are too many Android tips and tricks you must be known as a new Android user.
Previously I've published many tips and tricks for Android users.
You can check out some of my best picks such as 15 very useful Android tips for beginners, 8 effective tips to increase Android phone's battery life and 5 tips to speed up your Android phone.