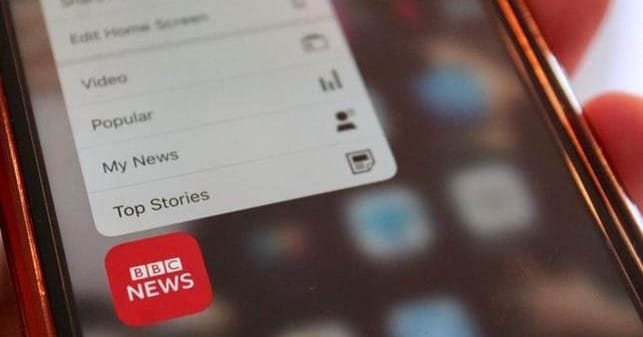 Most of you would love to read newspapers early in the morning with a cup of tea to get aware of the events that are going on around the world. Now you can get aware of these events happening around the world with some of the Android news apps that are also absolutely free.
With the help of the following Android apps, you will be able to read the latest news in different fields such as Cricket, Movies, Politics, etc. in various languages.
The Best Free News Apps For Your Android Phone
So, have a look at these Android news apps to stay connected with the latest news:
Dailyhunt is an Indian news app that lets you read the news in various languages such as English, Hindi, Tamil, Malayalam, Kannada, and more.
The app makes it easy to get breaking news, daily news videos, headlines & updates on politics, sports, business, Bollywood & entertainment, technology & automobile.
Some of the adorable features of this app are that here you can find news stories category-wise and Location wise. Dailyhunt fetches the best news from national & regional newspapers & websites.
BBC News is one of the most popular news apps in India as well as in the world with more than 10 Million downloads on the Google Play Store. You can read news in various languages in this Android news app.
The app is not limited to showing you only Indian news but, it also fetches worldwide news in Hindi and many other languages. So, you can stay up to date with all the happenings over the world with the BBC News app!
And, the best part is that you can get the dose of entertainment and fun to kill your time with interesting images, GIFs, and cartoons on politics and other areas.
Google News is another ultimate News app for Android smartphones. It delivers nonstop news from all around the world.
Google News delivers all sorts of news related to sports, technology, politics, and many more current events from all across the world.
Google fetches news from different newspapers and magazines so it's very easy to subscribe to your favorite places to get the latest news updates.
This is the official Android app of the Times of India newspaper that brings to you the latest English news, breaking news headlines, live news alerts from Bollywood News & Photos, Cricket, Business, Travel, Gadgets, Education & City news updates on the go from India & around the World.
It lets you enjoy articles in a short and crisp format for those who can't afford the time to read long stories. Along with lots of great features, it also comes with an offline mode to read the news without the internet.
It lets you bookmark the articles to read later when free. Not only this, you can watch the live coverage of all breaking news on Times Now, ET Now, and Zoom Live TV.
NewsPoint is a news app by the Times of India group. It provides the latest news in Hindi, English, Kannada, Tamil, Malayalam, Telugu, Marathi, Bangla, Gujarati, Urdu, Oriya, Punjabi, Asamiya, and Nepali from 300+ most read & reliable newspapers from India and the World.
You can get news alerts in different areas such as politics, sports, business, Bollywood, entertainment, technology & automobile. And, along with the news, it features daily viral videos for you to watch.
Conclusion
If you are an Android phone user, then must install one of the best apps you liked from the above list to get aware of the current events related to financing, technology, sport, entertainment, magazine, lifestyle, and many more. So, install any one or all five apps right now to get the latest news about what is going around in this world.