Integrating a new email account in your Android phone/tablet is ever needed. As it is very common thing for all Android users to access Google Play Store for installing different apps and games, but an account is needed to access Google Play. So, with the help of this article you'll learn, how to add new email account in your Android device.
In other case, for business purposes and because of several reasons you may need multiple accounts to use on your Android device but as you know very well that initially when you set up your phone or try to enter in Google Play first time then it'll ask you for one Google account to associate with your phone. So, guys today I' going to provide you a best guide to add more than one accounts in your Android phone.
Add New Email Account in Your Android Phone
Now, have a look on the steps to learn How to add multiple Accounts in your Android phone.
Go to Settings in your Android and select Accounts & Sync. Now at the right side of tablet, Select "Add Account".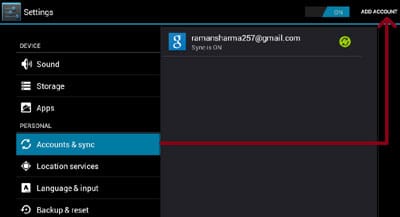 Now, select Email from the pop up menu.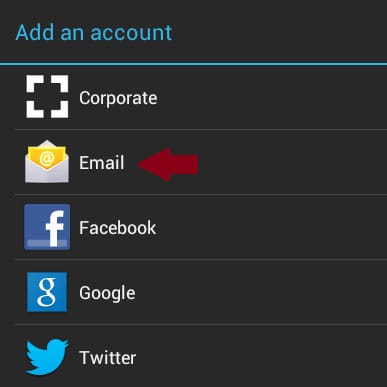 In the nest screen, you need to enter your Email ID and Password of your new account and Tap on Next.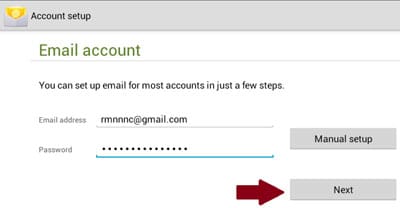 The next screen you'll see for account options. Here just set up the account options and Tap on Next.
This is the last step which will tell you that your account is now set up on your device. Here you can modify your name and account name. As you Tap on Next, the task will be done.
[su_note note_color="#fdfefe" text_color="#630000″ radius="1″]Don't Miss: 10 Things To Do With Your New Android Phone[/su_note]
That's all guys! You can use multiple accounts on your Android device with the help of this trick. I hope the article is helpful for you & you all will like it.