Chhota Bheem is an Indian animated comedy-adventure series. Its first show was premiered in 2008 on Pogo TV. It is one of the most favorite cartoon shows of kids. It focuses on the adventures of a boy named Bheem & his friends in the fictional city-state of Dholakpur.
It has also been nominated for Indian Telly Award for Best Kids Programme. I'm sure that it would be a favorite cartoon program for your kids. So, on seeing such a craze of the Chhota Bheem program, many Android app developers created numerous outstanding games in the Chhota Bheem genre for kids. I've collected 10 best and most interesting Chhota Bheem genre games that your kids will like to play on Android smartphones.
The Best Chhota Bheem Android Games For Kids
Here's a list of very interesting Chhota Bheem Android games for your kids that can be installed from Google Play on your device.
Chhota Bheem Jungle Run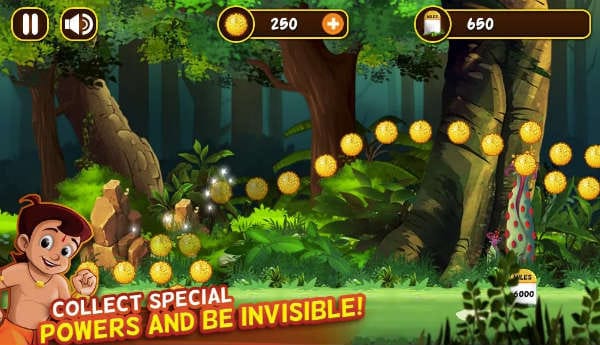 It is the Endless Runner with great graphics and fun animations. The Goal of Bheem is to cover as much distance as possible. Collect Laddoos and Cool Powerups to increase health and energy to keep going on. There may be various bad guys in the forest so keep going on by avoiding all of them.
Chhota Bheem Speed Racing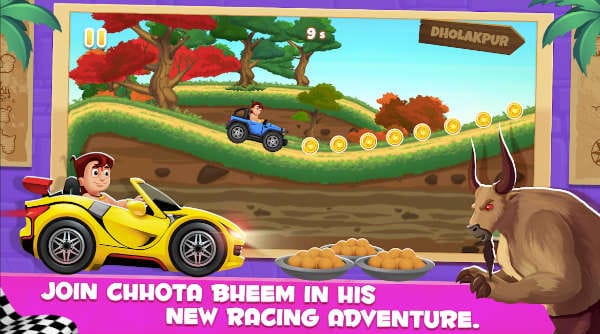 This is not an endless game, in fact, you're on a mission. In this game, Chhota Bheem and his friends Raju, Chhutki, Jagu, and Dholu Bholu have a very important mission. They have to travel through 6 different worlds and help the citizens to solve their problems.
Chhota Bheem Race Game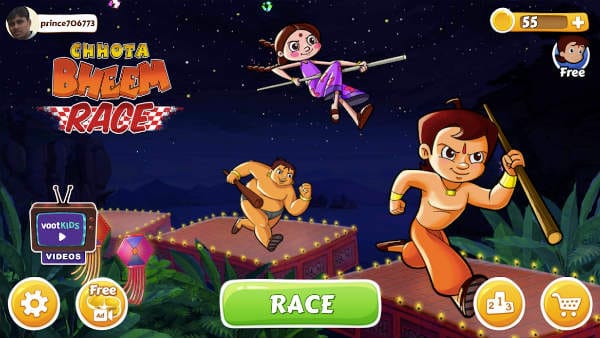 It's also a most entertaining Chhota Bheem Android game for those who love the Chhota Bheem character. In this game, you need to jump over obstacles to overtake your favorite Bheem characters and win the race. You can use numerous weapons that you can collect on the way to victory and use them against your opponents.
Chhota Bheem : The Hero
It's an interesting Chhota Bheem game in which you'll find 50 levels of glorious victories against Dholakpur enemies. Your mission is to hold your ground against ruthless enemies in war via powerful powers & robust towers! Play as Bheem to defend your village against hordes of Dholkapur enemies.
In this Chhota Bheem Android game, your favorite Chhota Bheem is in the avatar of a Kung Fu fighter with a passion for taking down his enemies. In the game, you can fight as Chhota Bheem with your favorite characters to win against all the odds at different stages in the game.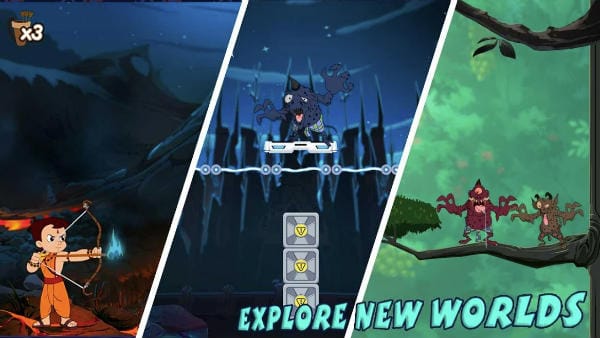 This is an awesome arrow-shooting game for Android lovers and for all the kids who love Chhota Bheem because he's the hero of this game. You have an amazing chance to take the role of Chhota Bheem to destroy the leaks.
Chhota Bheem Surfer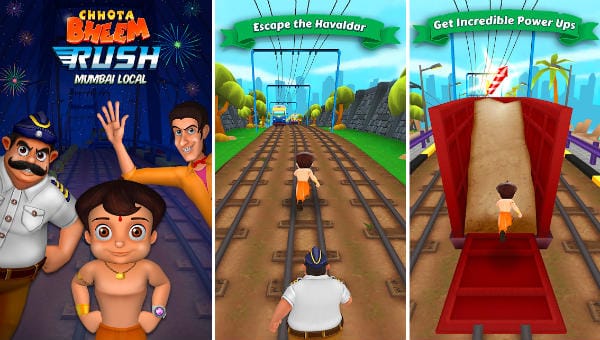 In this game, Chhota Bheem uses Prof Dhoomketus's latest invention the Time Travelling Watch, and arrives in Mumbai. As he is enjoying the sights of Mumbai, his time and space-traveling watch is stolen. Chhota Bheem needs help in Mumbai. Run as fast as you can and help Chhota Bheem retrieve his watch.
Some Educational Chhota Bheem Android Games
If you would like your kids to learn along with playing the Chhota Bheem Android games, here are some of the best educational Chhota Bheem Android games for your children.
Alphabets With Bheem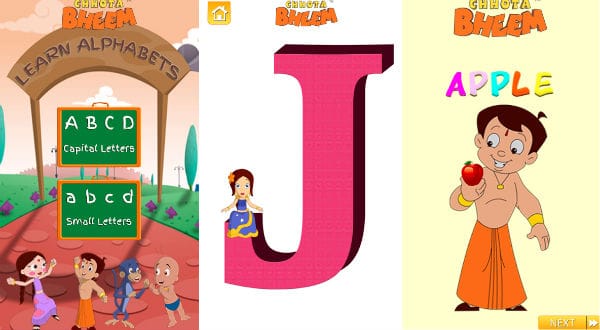 This is the best educational app for kids who love Chhota Bheem. In this Android game, various characters, images, and poses from the Chhota Bheem TV show have been used to teach Alphabet.
Chhota Bheem Maths vs Aliens
This is the best Android app to improve the skills of your kids against math. The scene is that Dholakpur is under a massive alien attack! All of the villagers have been converted into Aliens. The only way to save his friends and convert them back to Humans is to use the Power of Math Magic which the aliens are vulnerable to. In this game, kids can learn Counting, Addition, Subtraction, Multiplication, Division, and Comparison of Numbers.
Draw & Color Chhota Bheem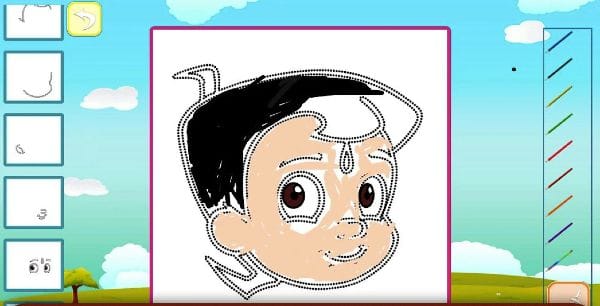 This App teaches Kids how to draw their favorite Chhota Bheem character and color the same. All the friends of Bheem: Chutki, Kalia, Raju, Indumati, Krishna, Ganesh, and Aliens can be drawn using friendly outlines. Multiple colors can be used to color the various characters from the show. This app also helps to improve the creativity of your kids.